Unrecorded Chinese armorial bowl and saucer dish for the French market (Becdelièvre). Qianlong period
The coat of arms of (de) BecdeLievre "De sable, à deux croix hautes trefflées aiguisées en leur partie inférieure, d'argent; l'une posee à dextre, l'autre à senestre, accompagnées en pointe d'une coquille de même".
Country:

China

Period :

Qianlong (1735-1795), circa 1750/55

Material:

Porcelain

Dimension:

8.66 in. (22 cm saucer dish)

Reference :

C900

Status:

sold
Notice
Charles-Prudent de Becdelièvre (1705-1784), born in Nantes, was ordained bishop of Nïmes in 1737, when he was only 31 years old. He commenced his duties in Nîmes on March 4, 1738. As a zealous prelate, he neglected nothing to enhance the piety of the Catholic community, organized missions to support the Christian spirit in the villages. He created the Maison des Chassaintes for the protection and education of young ladies along with the help of Canon Chassaing.
In 1759, he achieved the embellishment of the Episcopal Palace of Nîmes (now Musée du Vieux Nïmes), with a portal, courtyard, grand staircase and chapel. The works in the palace were financed by both Becdelièvre's own money and the diocese's funds. His episcopate lasted 47 years. Ordained priest in 1729, he became abbot of Vierzen in 1730, then of Caignotte in 1731. He was appointed grand vicar of Périgueux in 1736. He was bishop of Nîmes from 1737 to 1784. He was also councillor to the king in all his councils .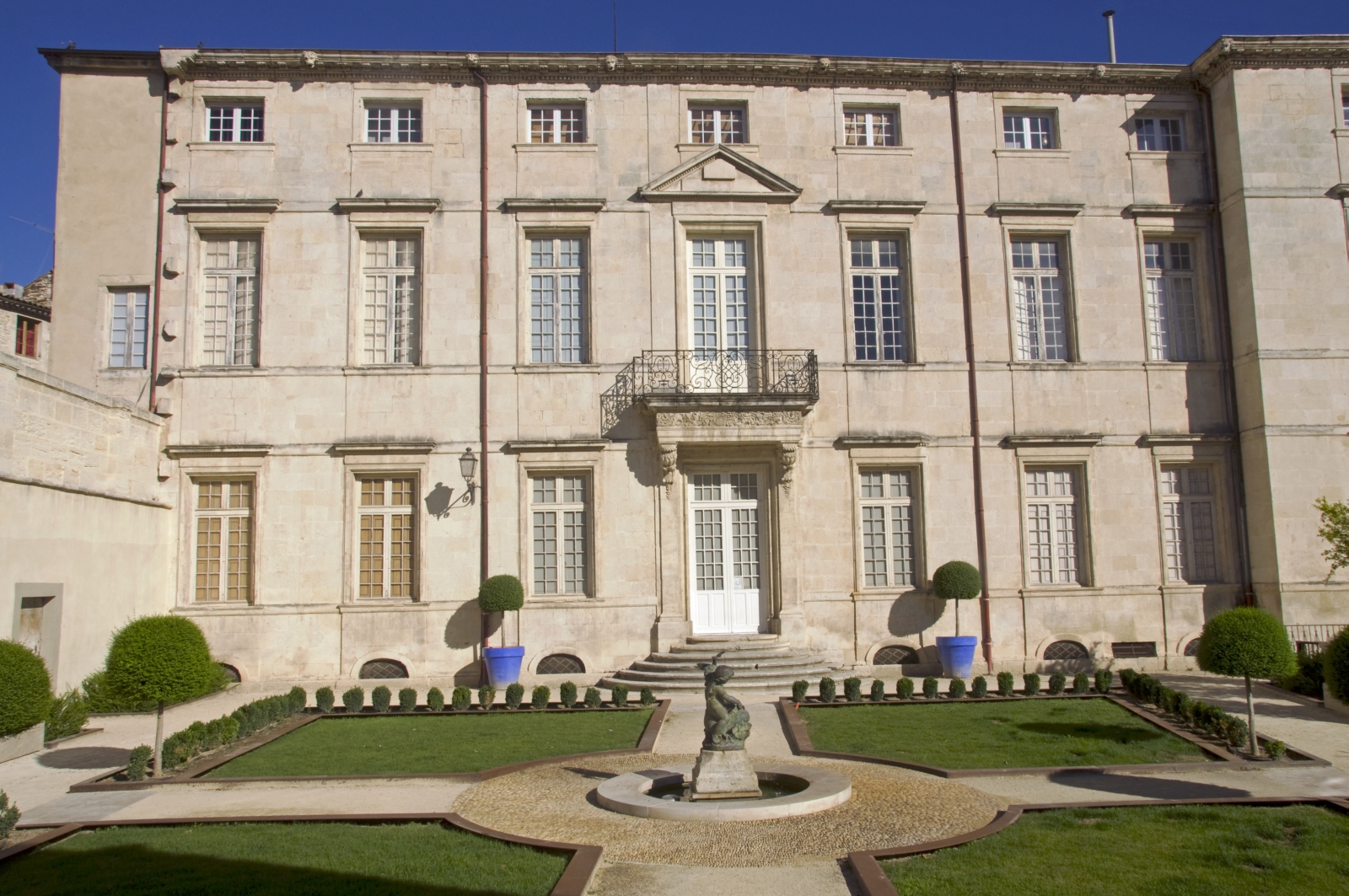 In the France of the Ancien Régime, episcopal activities excessed the realm of mere religious affairs. The bishop conducted diplomatic missions, he stand alongside the king at court. As a result, in the dioceses, parish priests and religious played an important role. Since the Villers-Cotterêts ordinance in 1539, they have kept the Christian registers which took the place of civil status. They transmitted the various information coming from the royal power and from the community to their parishioners as well as from the community. They provided education, run hospitals and hospices, attended assemblies of residents in parishes. Outstanding personalities within their dioceses, the bishops ensured its development and influence.
Charles-Prudent de Becdelièvre received several important personalities at the Episcopal Palace of Nîmes as :
On November 27, 1738, the duc de Richelieu, commanding the royal troops in Languedoc who, a few years later, was to be appointed Marshal of France
On June 27, 1749, the comte de Maurepas, Secrétaire d'Etat au département de la Marine
On May 18, 1750, the infante d'Espagne, Marie Antoinette, who had just married the duc de Savoie
On August 17, 1752, the Marquis d'Argenson, ministre de la guerre
On June 28, 1777, Monsieur, younger brother of King Louis XVI
Another member of this family commanded a service at the Compagnie des Indes, Hilarion-François, Marquis de Becdelièvre, first president of the chamber of accounts of Brittany from 1733 to 1737.