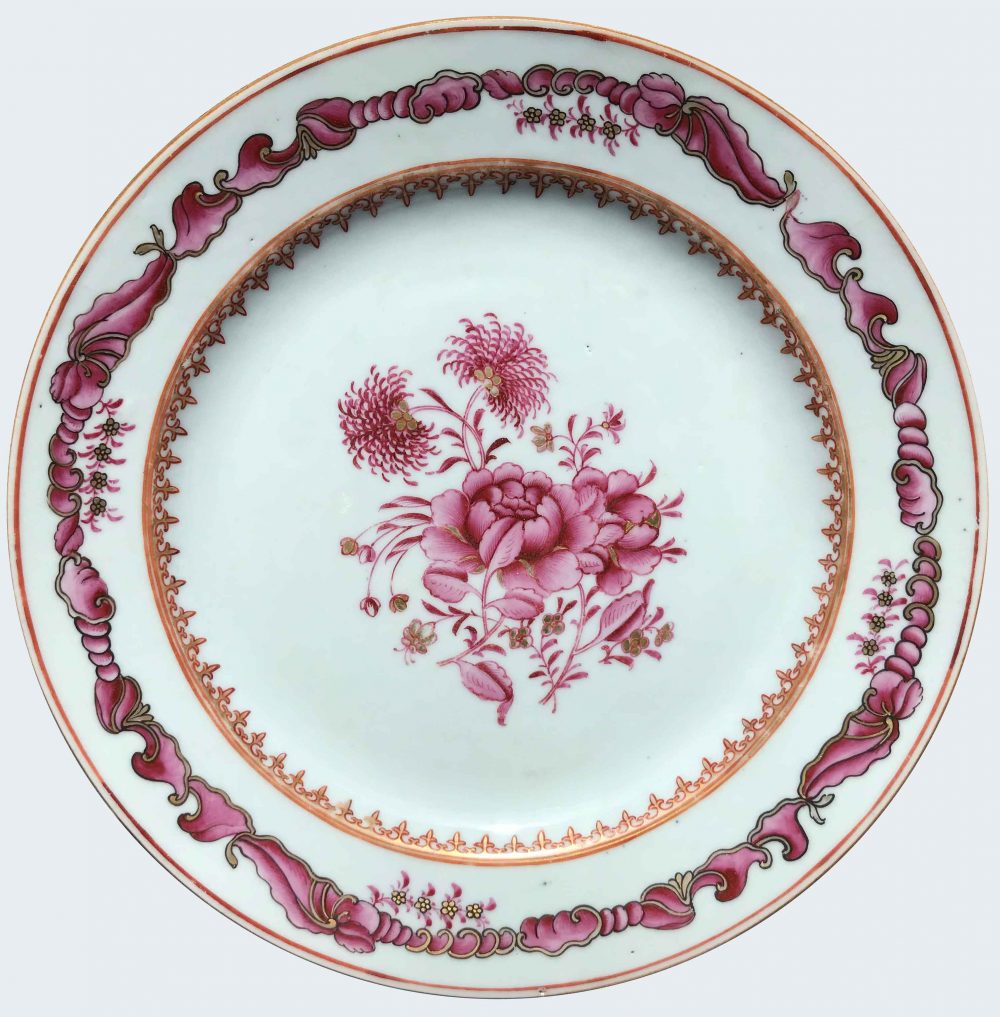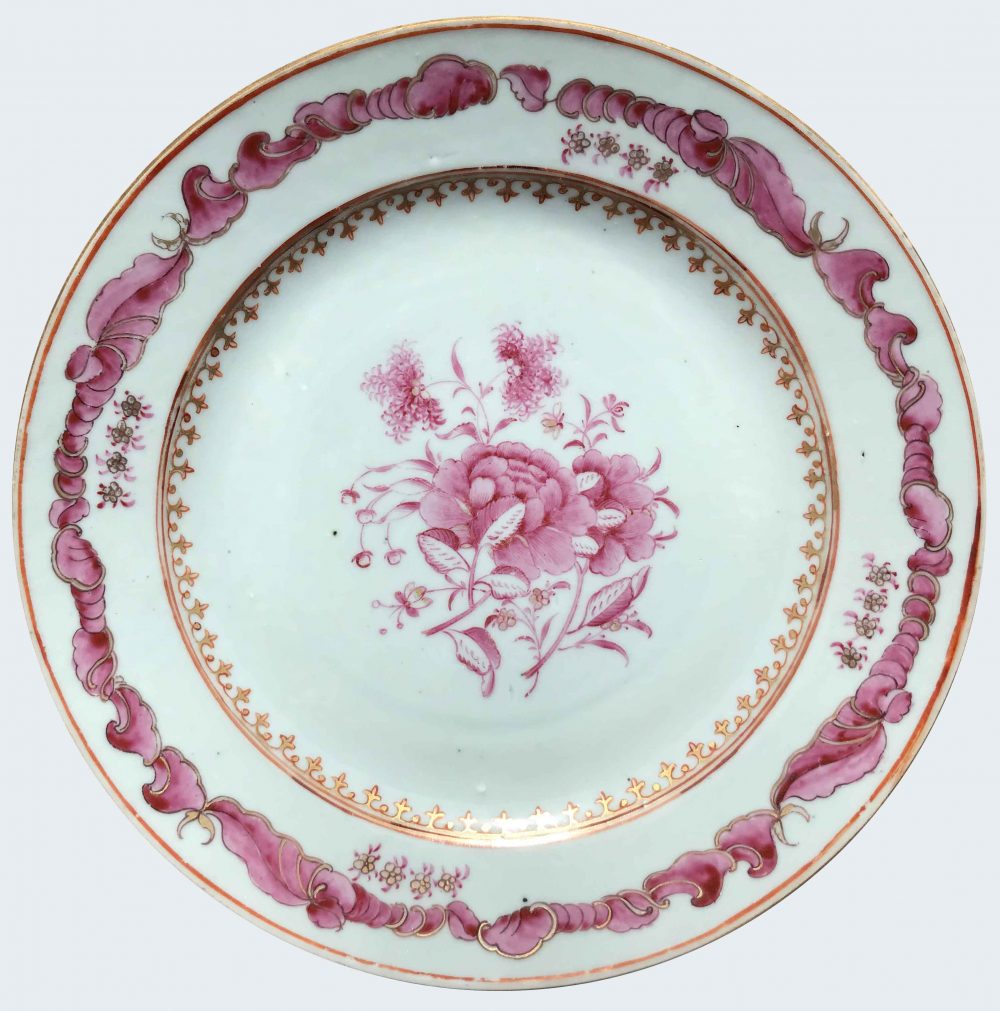 A pair of Chinese famille rose plates decorated with shells and rocaille scrolls. Qianlong period
Decorated in the famille rose palette, the center with flowers, the shaped rim painted with shells and rocaille scrolls in different shades of pink with gold highlights.
Country:

China

Period :

Qianlong (1735-1795), circa 1760

Material:

Porcelain

Dimension:

8.66 in. (23 cm)

Reference :

B745

Status:

sold
Related works
An identical plate is held on at the Peabody Essex Museum and is illustrated by Jean Mc Clure Mudge in Chinese export in North America (p. 206, no. 203).
Another plate is held on at the China Trade Museum (inventory number 1978.21.3) at Milton in the Massachusetts and is illustrated in the catalogue of the exhibition Yang-ts'ai : The Foreign Colors – Rose Porcelains of the Ch'ing Dynasty (p. 38, no. 64).
A platter with this design is to purchase on this website.
Four armorials services are known with this decoration on the rim. Some of them are illustrated by David Howard and John Ayers in China for the West (TII, p. 389, no. 385), in Made in China (p. 73, no. 35) and by Rocio Diaz and Jorge Welsh in Chinese Armorial for Spain (p. 162, no. 19).
Notice
This model derives from the shell or cornucopia designs typical of the 1740's. It has similarities with the Snoek service but this is not the same rocaille. This design was probably made for the english and spanish markets.