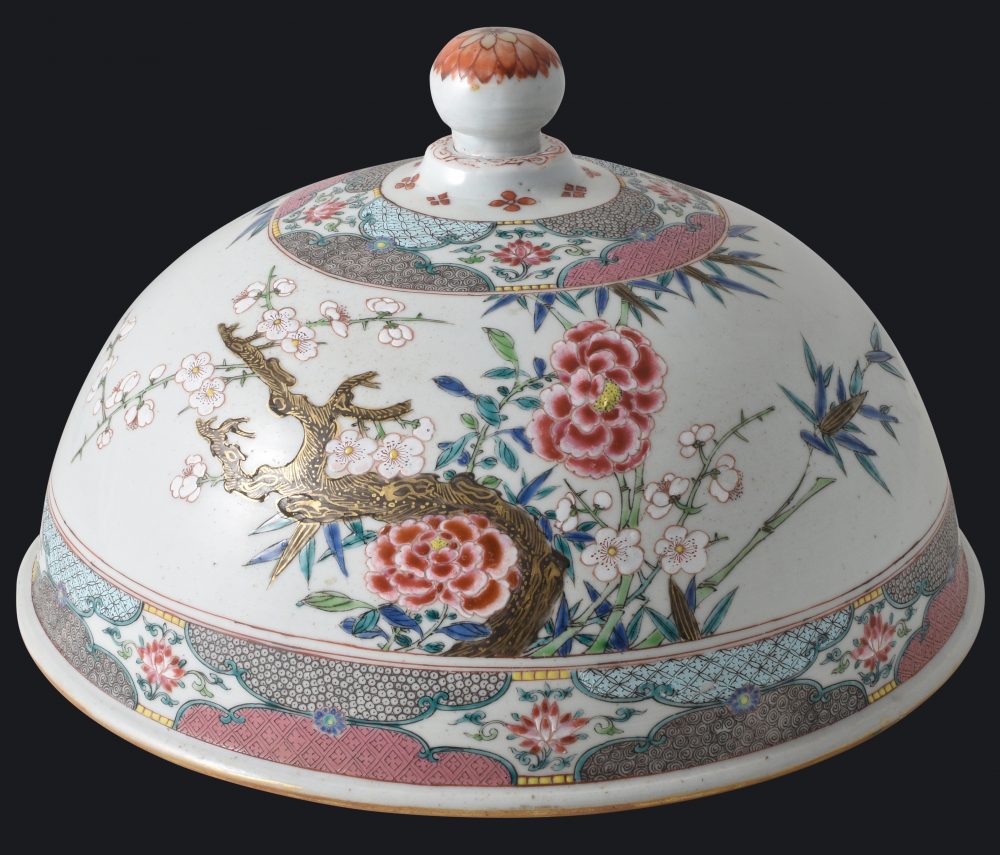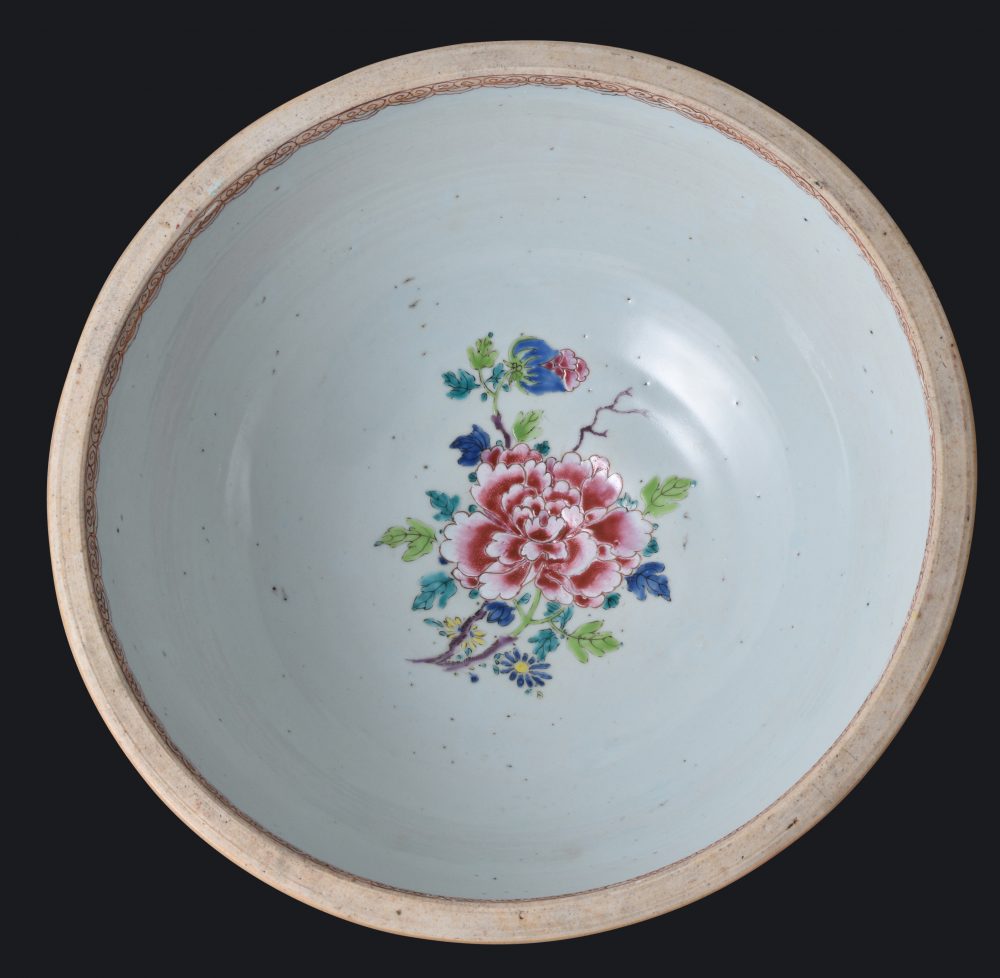 A Chinese famille rose domed cover decorated with flowers. Yongzheng / Qianlong period
Bell-shaped domed cover with a small rim and mushroom-shaped finial on top. The decoration painted in famille rose enamels and gilding, with several different diapers and treillis patterned bands on the outside, the central design prunus and peonies.
Country:

China

Period :

Yongzheng (1723-1735) / Qianlong period (1736-1795), ca. 1730/1745

Material:

Porcelain

Dimension:

11.33 in. (28.8 cm)

Reference :

C431

Status:

sold
Related works
Jorge Welsh published one domed cover (Maria Antónia Pinto de Matos, The RA Collection of Chinese Ceramics: A Collector's Vision, 2011, vol. 2, no. 213), and also a set of ten domed covers with their dishes in Out of the Ordinary: Living with Chinese Export Porcelain, 2014, p. 86, no. 22.
In a private collection in Portugal, there is an apparently unique group of seven round dishes measuring between 28/39.3 cm diameter with their respective domed covers also varying in diameter.
Howard published two domed armorial covers, one decorated with the crest of the Talbot family, and the other of the Sayer, (The Choice of the Private trader, The Private Market in Chinese Export Porcelain Illustrated in the Hodroff Collection, 1994, p. 122/123, no. 123). One domed cover of this set was sold by our gallery in 2018. Seventeenth and eighteenth- century faience covers can be seen in the Cité de la Céramique (Sèvres).
Notice
Semicircular domed covers were used to cover circular dishes and square covers were used on vegetable platters. The shape of the domed covers mimics a European metal form that was usually made from silver and other metal. These covers were designed to keep side dishes warm, as they were set on the table early in the meal, according to the French code of etiquette which was very popular during the eighteenth century. Domed covers were usually made for the most opulent tables. Of all the shapes found in dinner services made in China, the domed cover is probably the rarest.