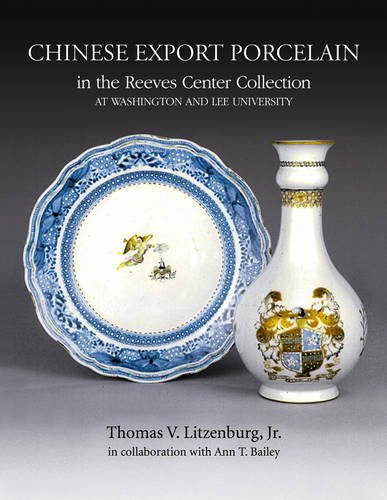 Chinese Export Porcelain in the Reeves Center Collection at Washington and Lee University
Par Thomas V. Litzenburg Jr.
Parution: 2006
The Reeves Center Collection of Chinese Export porcelain, numbering almost three thousand objects, is one of the largest. On permanent display in the Reeves Center for the Research and Exhibition of Porcelain and Paintings at Washington and Lee University, Lexington, Virginia, the collection is built around the more than eighteen hundred pieces of export porcelain given to the University in 1967 by Mr. and Mrs. Euchlin D. Reeves of Providence, Rhode Island.
Spanning three centuries of the China trade, the collection features representative examples of export porcelain made to order for the Portuguese, Spanish, Dutch, English, French and American markets – including services owned by or associated with George Washington and Robert E. Lee. Color plates of more then 280 objects from the collection are included in this catalog, each accompanied by a full technical description, information concerning form and design, and relevant references. The volume also contains chapter introductions, a chronology of dynasties and reigns, a bibliography, and an index.
Published by: Third Millenium Pub Ltd
English
Hardcover
978-1903942192
8.9 x 11.6 in.
288 Pages