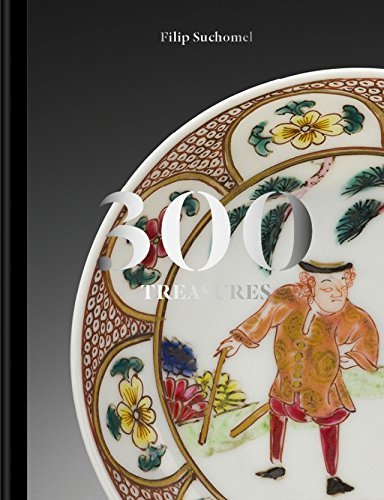 300 treasures: Chinese Porcelain in the Wallenstein, Schwarzenberg & Lichnowsky Family Collections
Par Filip Suchomel
Parution: 2015
Chinese porcelain ware is contained in many major art collections worldwide. The Czech Republic also has interesting collections, which, however, have not previously been very well known to the wider public. The boom in the trade of Chinese porcelain is linked to the discovery of the trade routes to China in the 16th century. Porcelain then became a popular artistic item that adorned the residences of the richest aristocrats in other European countries, as well as in our country during the reign of Emperor Rudolf II. Chinese porcelain can be found in a number of Czech castle and palace collections. The largest of these are mainly gathered in the former Waldstein, Schwarzenberg and Lichnowsky dominions. This publication is the result of the research project: "Chinese Applied Art from the Czech Collections", which aimed to professionally explore collections of Chinese applied art, artistic crafts, vernacular art and ethnography collected in Czech castles, palaces and regional museums.
Published by: Umprum, Academy of Arts and, Architecture & Design in Prague
English
Hardcover
978-8086863665
12.6 in. x 10 in. x 2.8 in.
510 Pages