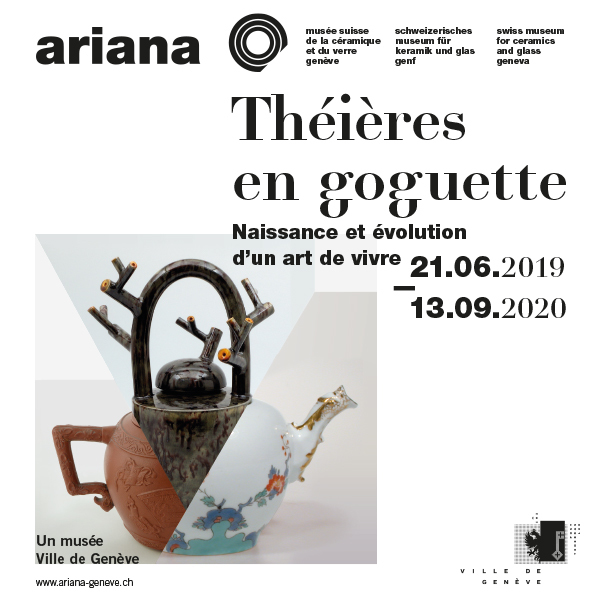 Gallivanting Teapots – The origins and development of an art of living
Invented in China in the early 16th century, the teapot was to spread at lightning speed, brought to Europe by the large East India Companies. Not merely a utilitarian object well-known today in our part of the world, the teapot is also testimony of an art of living that developed around the drinking of tea. Over the centuries, this exotic beverage would come to pervade all levels of society.
Composed of a body, spout, handle and lid, each teapot has its own particular characteristics. Evocation of this form and its history allows us to discover the richness of the museum's collections, whose diversity of styles, decoration and added elements are indicative of a constantly-evolving fashionable trend.
This exhibition also appeals to your senses. As well as sight, both smell and taste will be solicited, senses rarely called upon in a museum.
Date: 21 juin 2019 - 1 novembre 2020
Lieu: Musée Ariana (Genève)