An unusual Chinese famille rose lotus "tea dish" decorated with figures. Yongzheng period.
Decorated with serrated rims applied with moulded stalks and leaves, painted with Chinese figures.
Country:

China

Period :

Yongzheng (1723-1735)

Material:

Porcelain

Dimension:

7.02 in. (18 cm)

Reference :

B584

Status:

sold
Related works
A tea cup and a saucer with a very similar form, from the royal collection of the Wittelsbach, is in the collection of the Munich Residence.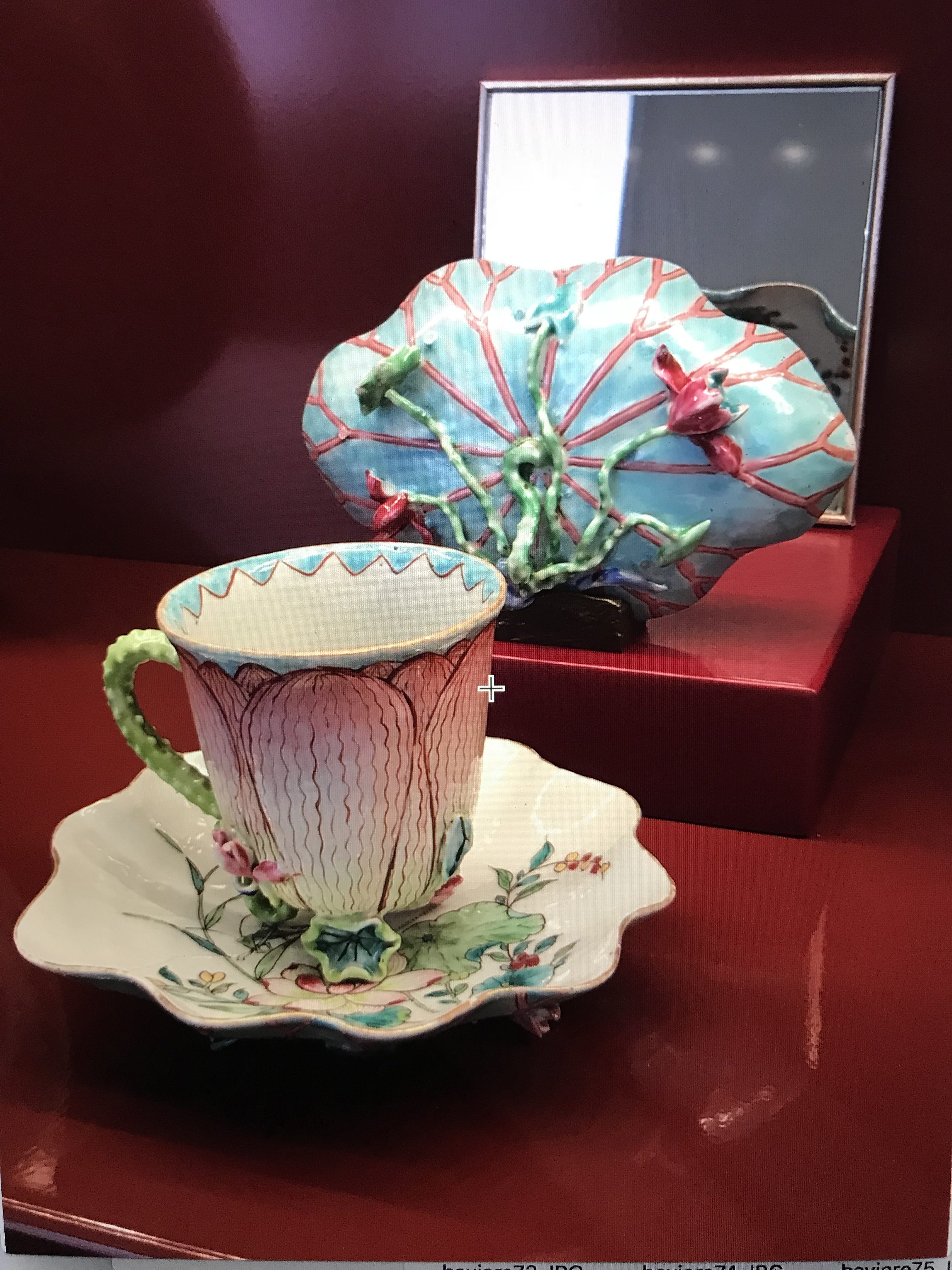 Notice
This typical Yongzheng period form (1723-1735) is more common for tea cups and saucers, but looks rarer for dishes.