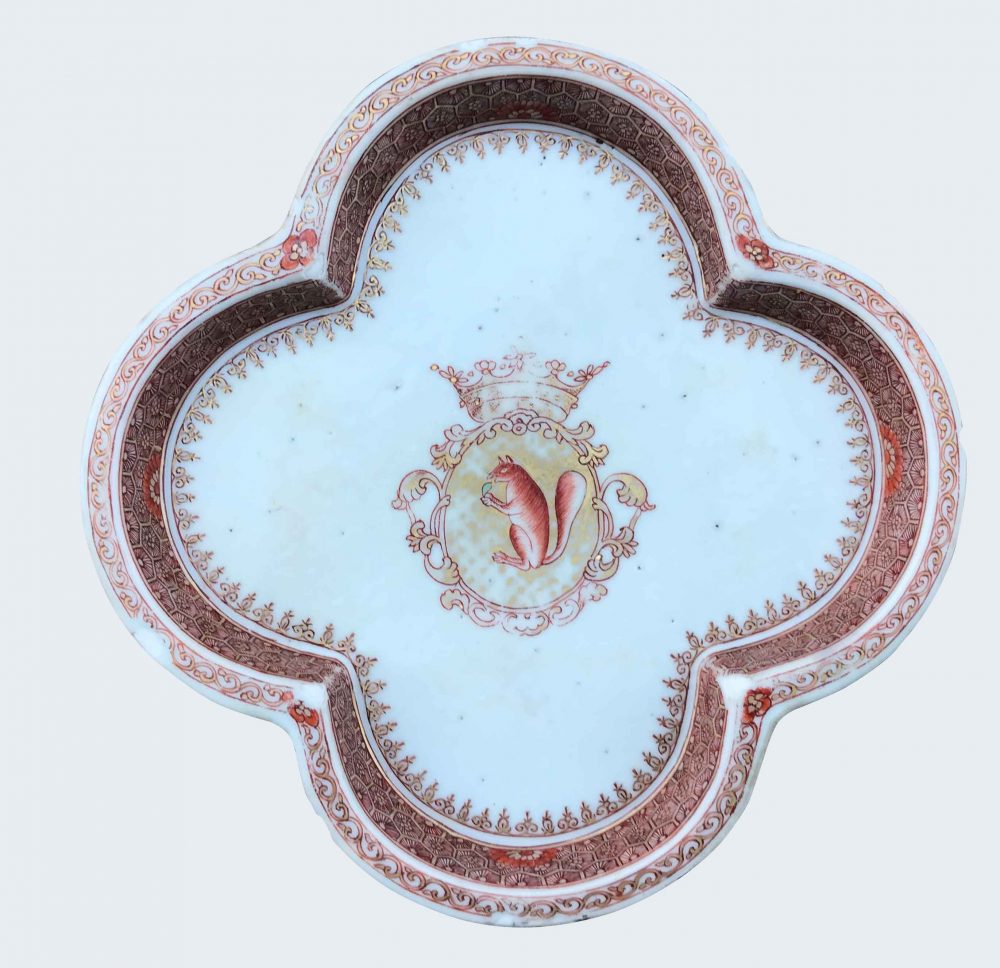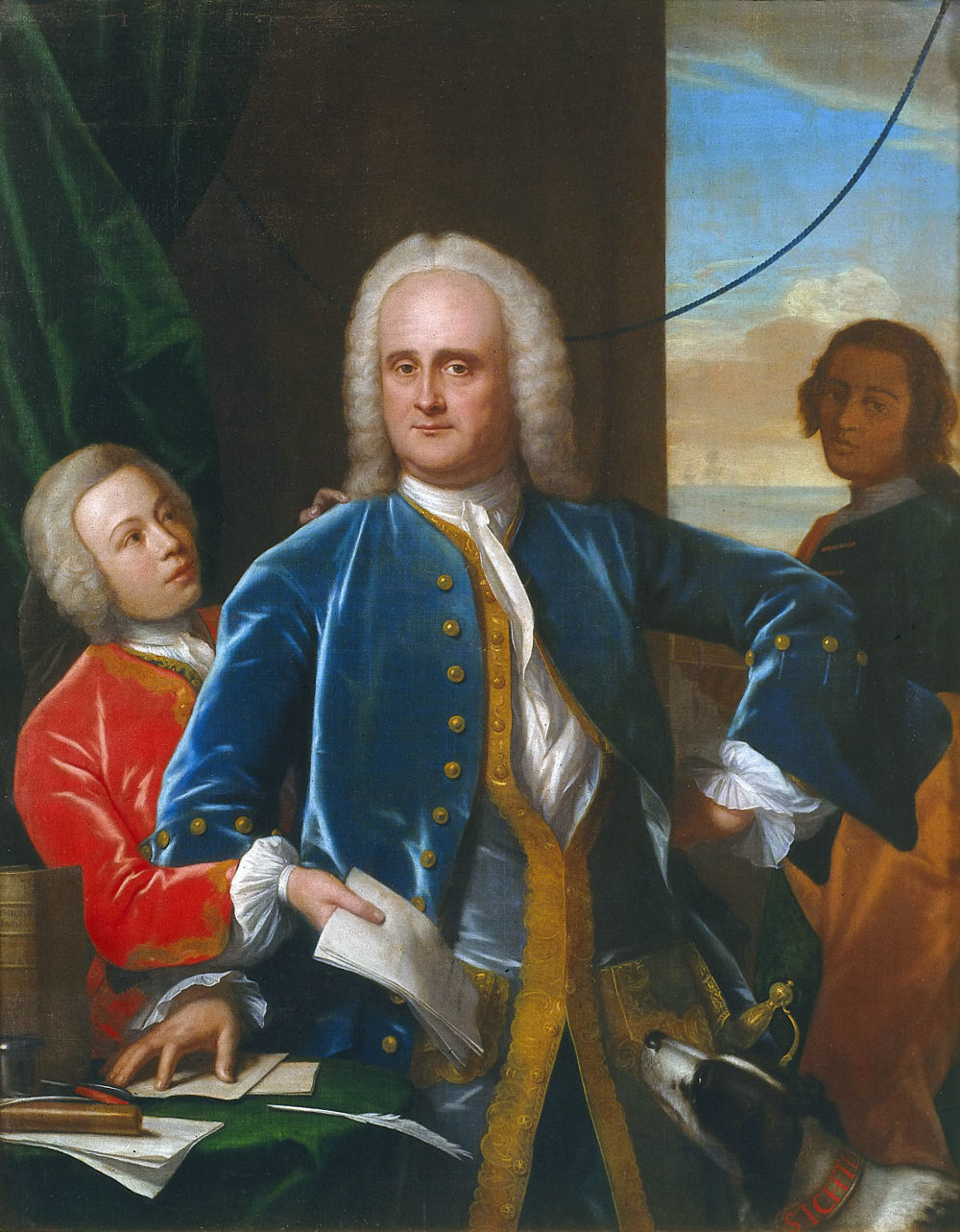 An unusual and rare Chinese armorial pattipan for the Dutch market (Sichterman). Yongzheng period
Decorated in rouge-de-fer and gold with brown, green, purple and blue with a honeycomb diaper border and the Sichterman arms in the centre.
Country:

China

Period :

Yongzheng (1723-1735), circa 1730/35

Material:

Porcelain

Dimension:

7.08 in. (18 cm)

Reference :

C100

Status:

sold
Related works
An identical pattipan, of the same form but from another service of Sichterman was sold at Christie's Amsterdam, European Noble and Private Collections, including property sold to benefit Kasteel Amerongen, 14 february 2006, lot 1075.
A dish from this service is in the collection of the Rijkmuseum (Amsterdam) and published by Christian Jorg in Chinese Ceramics in The Collection of The Rijksmuseum, the Ming and Qing dynasties (p. 306).
A plate from this service, from the collection of Leo and Doris Hodroff presently at the Winterthur Museum (USA, Delaware), is published by Ronald W. Fuchs II with the collaboration of David Howard in Made in China, Export Porcelain from the collection of Leo and Doris Hodroff at Winterthur, p. 54, no. 17.
A charger is illustrated by Dr. Joachim Kroes in Chinese armorial porcelain for the Dutch market : Chinese porcelain with coats of arms of Dutch families (p. 127, cat. 29).
Another plates are in the collection of the Musée Adrien Dubouché (Limoges, France, ex Gasnault Collection – Leg Dubouché), and was exhibited at "L'Odyssée de la Porcelaine Chinoise" (Musée de Sèvres, France) published in the exhibition catalogue (2003, no. 182, p. 229), in the collection of the Groninger Museum (inv.no.1960-20 and inv.no.1960-30).
Bibliography :
C.J.A. Jörg, Egge Knol, Denise A. Campbell, Jan Albert Sichterman, 1692-1764 : een imponerende Groninger liefhebber van kunst, p. 118.
Notice
An important armorial service made for Jan Albert Sichterman (1692-1764) of the Netherlands includes the plate seen here. Jan Albert Sichterman  worked for the Dutch East India Company and was based in the East from 1716 until 1745. He had a seemingly insatiable appetite for porcelain, building a collection of at least 3.000 pieces over the course of his lifetime, including an unbelievable 10 dinner services and 41 tea services.
While based at the Dutch trading centers of Batavia and Bengal, Sichterman ordered at least three armorial services, one decorated in blue and white, one in red and gold, and one en grisaille and gold. They were among the largest ever commissioned, containing rare and unusual forms such as garnitures, cisterns, candlesticks, and shaving bowls as well as the more typical platters and plates.
In 1745, Sichterman returned to his hometown of Groningen, in the northern Netherlands, where he built one of the most elaborate and elegant houses in town. His estate was so grand that upon his death it took three sales to dispose of his possessions ; the house was then split into smaller, more manageable dwellings.