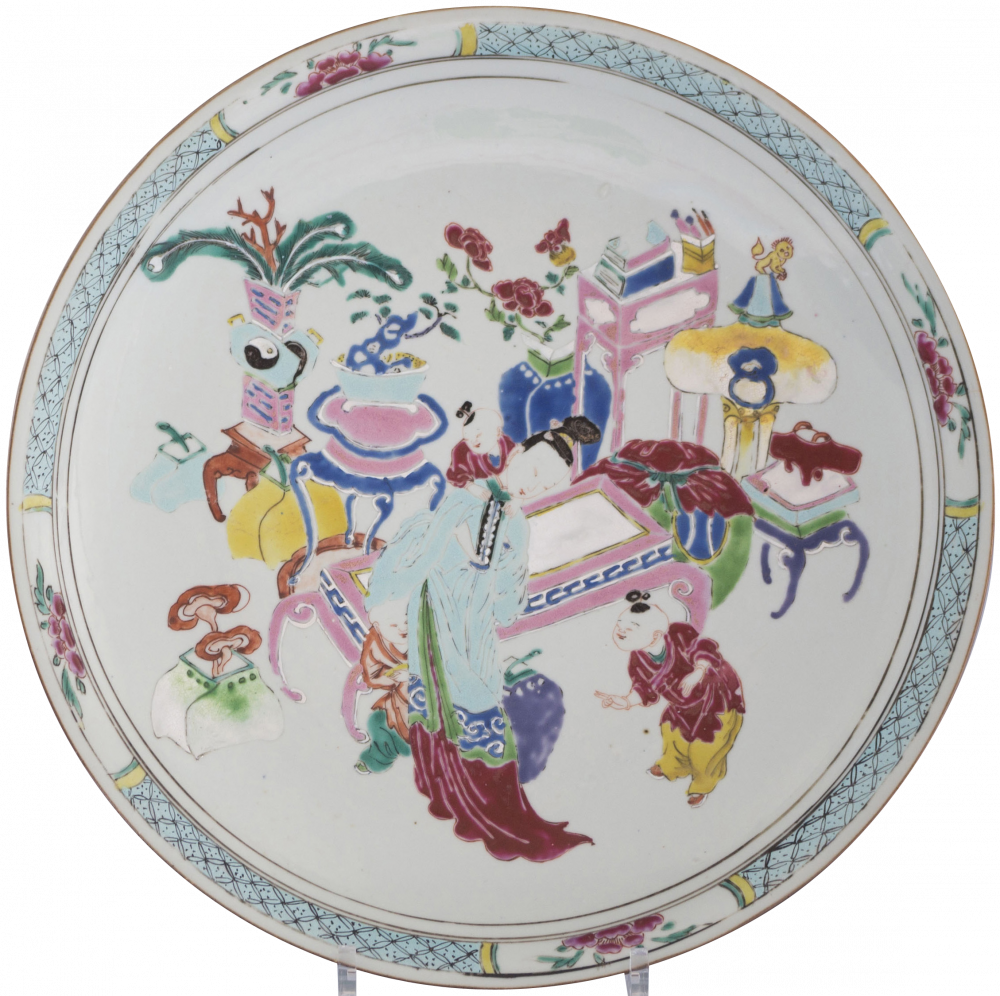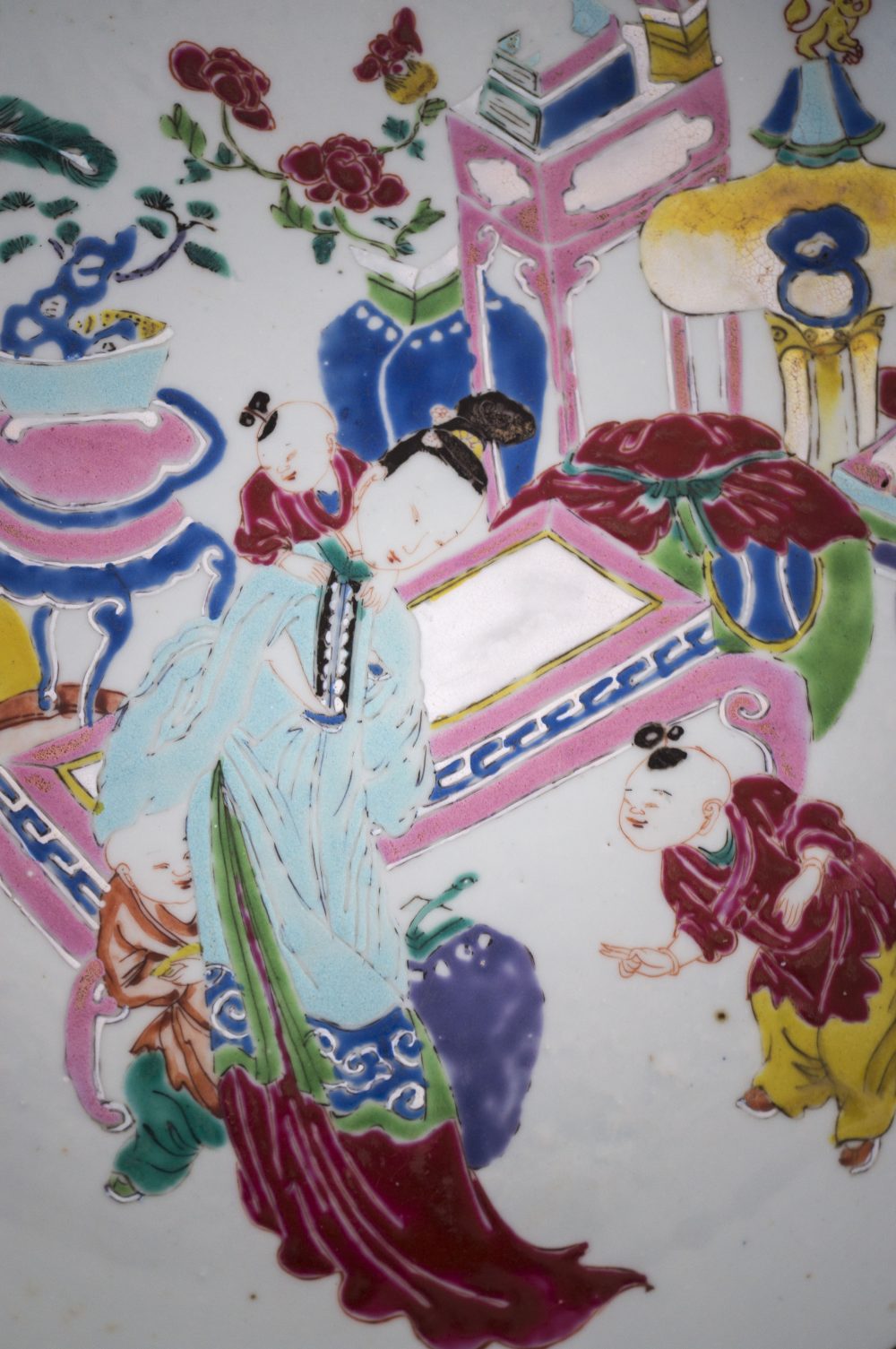 A very large Chinese famille rose dish decorated with a lady and her sons. Yongzheng period.
The design of this large yongzheng dish depicts the ideals of a Chinese mother with her sons in a cultured setting. In the center is standing a beautiful lady in an interior domestic scene, elegantly dressed. She is surrounded by three small boys ; the first one behind her, the second cling on her back and the third on her left. Behind the group are standing the Hundred Antiquities, bai gu. They represent decorative attributes of a luxurious and cultured lifestyle. It is one of the ideals of the confucian society, and a wish for individual happiness.
Country:

China

Period :

Yongheng (1723-1735)

Material:

Porcelain

Dimension:

14.17 (36 cm)

Reference :

B213

Status:

sold
Related works
Dishes with this design of a « mother and her sons » were made for the Chinese market and for the export. They are held on in public and private collections.
A Yongzheng plate with this design is held by the Keramiekmuseum Princessehof in Leeurwarden (Inv.-No .NO 1604) and is illustrated by Eva Ströber in Symbols on Chinese Porcelain – 10 000 Times Happiness  (2011, no. 74).
For a similar Yongzheng dish, but with a design of horsemen, see Paris, Drouot, Piasa, Collection de porcelaines chinoises de Monsieur et Madame Robert Strycker, 10 june 2013, lot 137.