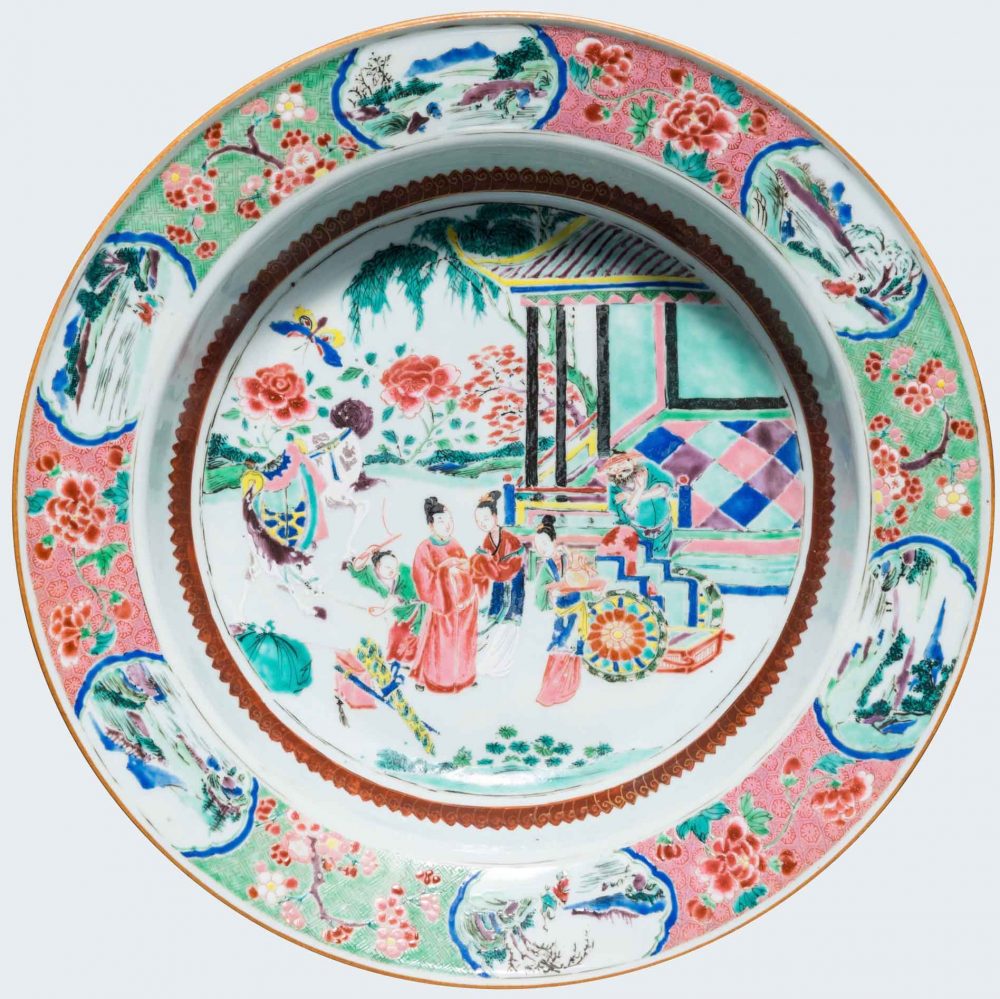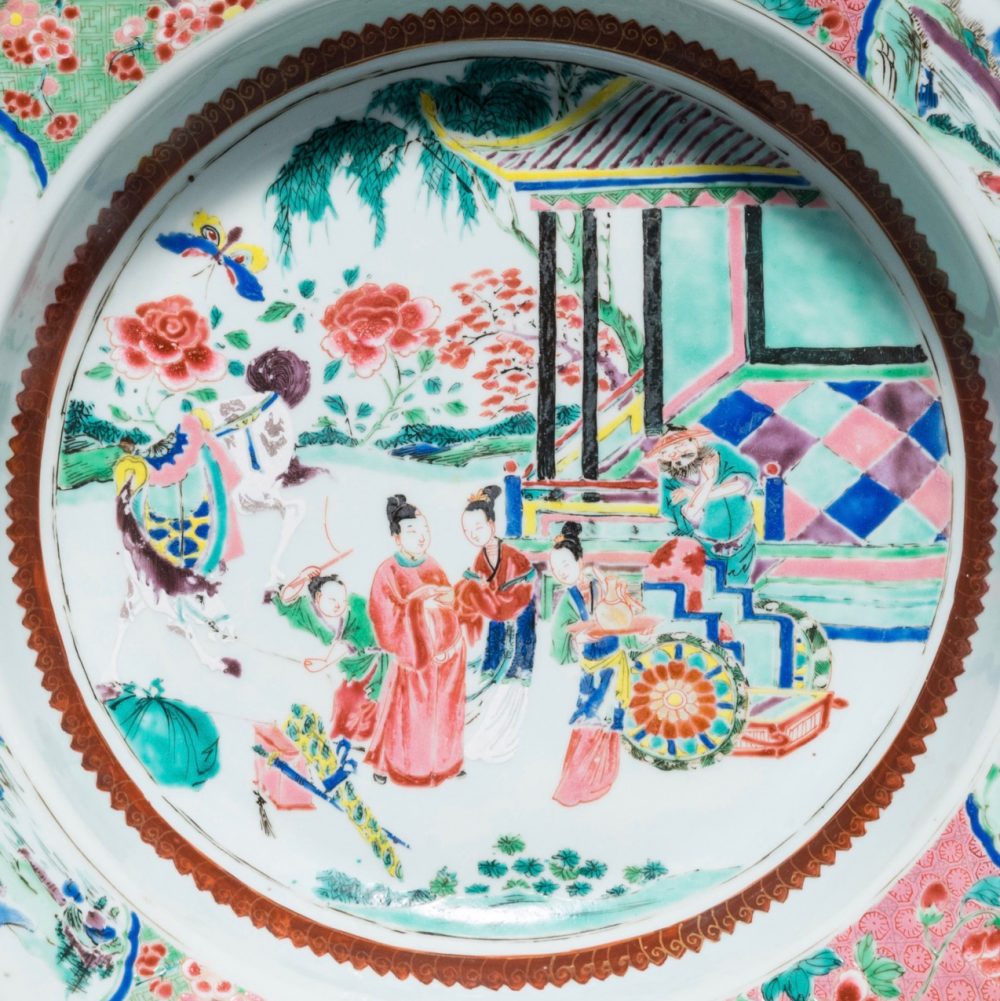 A very large Chinese famille rose basin decorated with figures in a garden. Yongzheng period
Decorated in the famille rose palette with figures in a scene from the Romance of the Western Chamber, the rim with landscape reserves on a pink and green diaper ground scattered with peonies.
Country:

China

Period :

Yongzheng (1723-1735)

Material:

Porcelain

Dimension:

14.56 in. (37 cm)

Reference :

B799c

Status:

sold
Related works
For a pair of very similar basins, see Cohen & Cohen with William Mothley, Think Pink!, 2013, no. 36.
Notice
Xi Xiang Ji is a well-known tale, with origins in the 8th/9th Century, written in the Yuan Dynasty (13th/14th Century) as a play. It has remained popular ever since, and has been reprinted many times. It is the woodblock prints used to illustrate the text which have, throughout the ages, inspired the decoration of scenes from the tale on porcelain The story tells of the romance between Zhang Sheng, a talented but poor scholar, and Cui Yingying, a beautiful maiden, whose mother will not allow the couple to marry, and sends Zhang away to the capital to seek scholarly success. While on his way to take the civil service examination, Zhang is instrumental in rescuing Yingying from a group of bandits. Her hand in marriage had been offered by her mother to whoever could save her, but she subsequently reneges on her promise. In the end he is successful and claims Yingying as his bride.