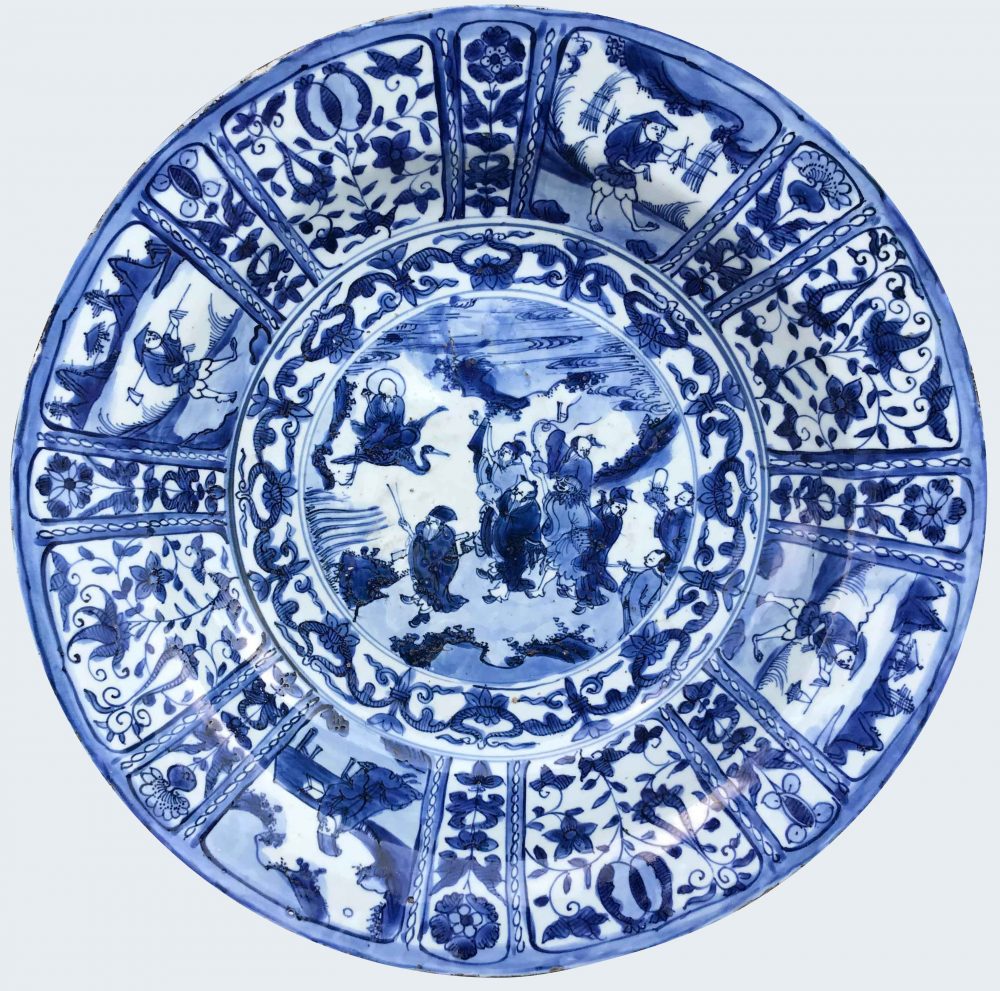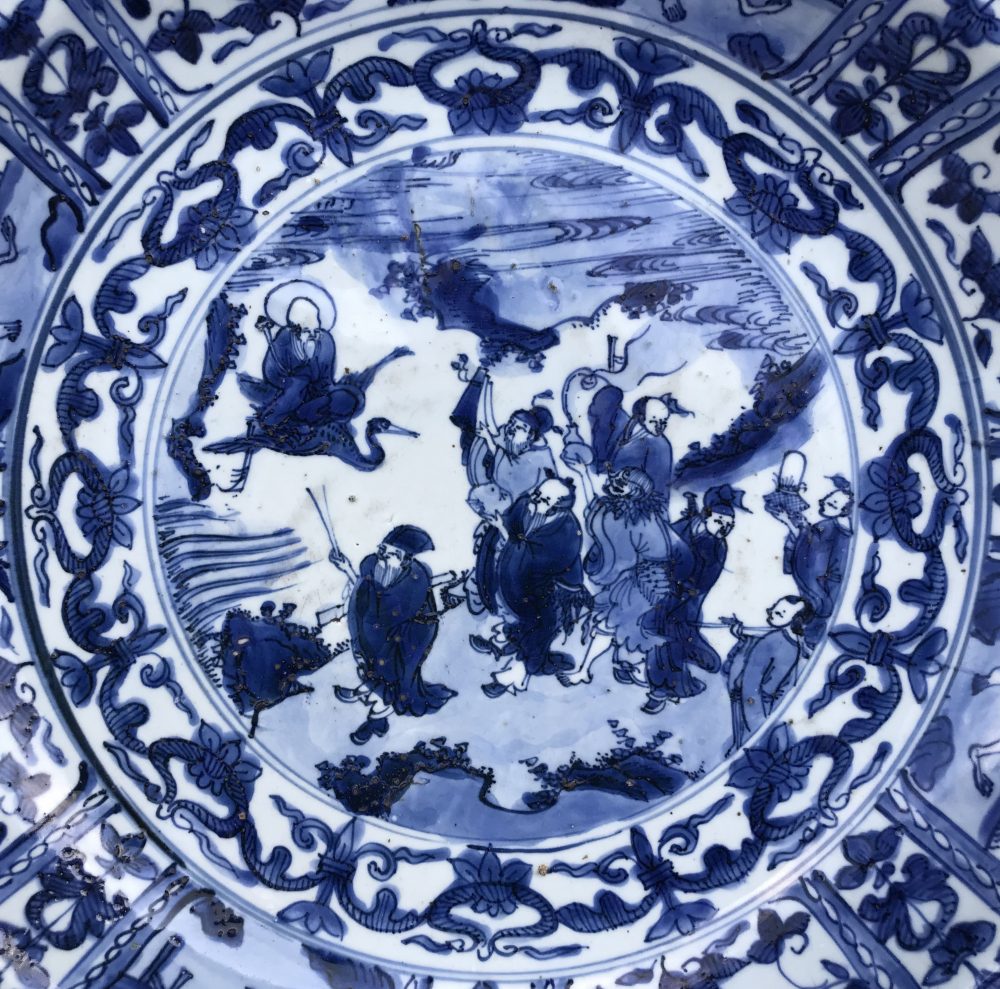 A very large Chinese blue and white charger decorated with the The Eight Daoist Immortals. Transitional period, circa 1635-1650.
Painted to the central panel with the Eight Immortals , the moulded sides painted with panels of farmers and a scholar divided by panels of stylized tulips.
Country:

China

Period :

Late Ming dynasty (1368-1644), Transitional period, circa 1635-1650.

Material:

Porcelain

Dimension:

18.89 in (48 cm)

Reference :

B823

Status:

sold
Provenance
From a private French collection
Related works
Maura Rinaldi, Kraak Porcelain – A Moment in the History of Trade, Bamboo Publishing, 1989.
Notice
The Eight Immortals are a group of legendary xian ("immortals") in Chinese mythology. Each immortal's power can be transferred to a power tool that can bestow life or destroy evil. Together, these eight tools are called the "Covert Eight Immortals". Most of them are said to have been born in the Tang or Song dynasty. They are revered by the Taoist and are also a popular element in the secular Chinese culture. They are said to live on a group of five islands in the Bohai Sea, which includes Penglai Mountain-Island.