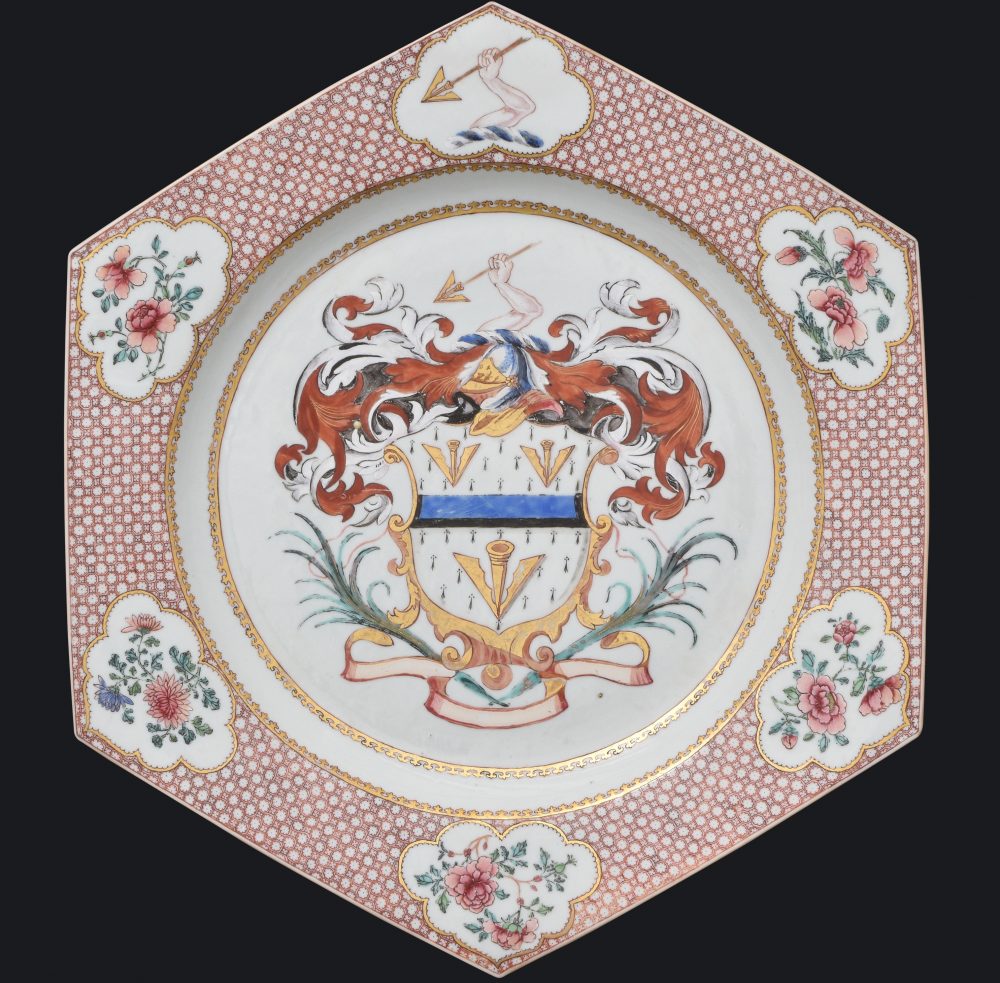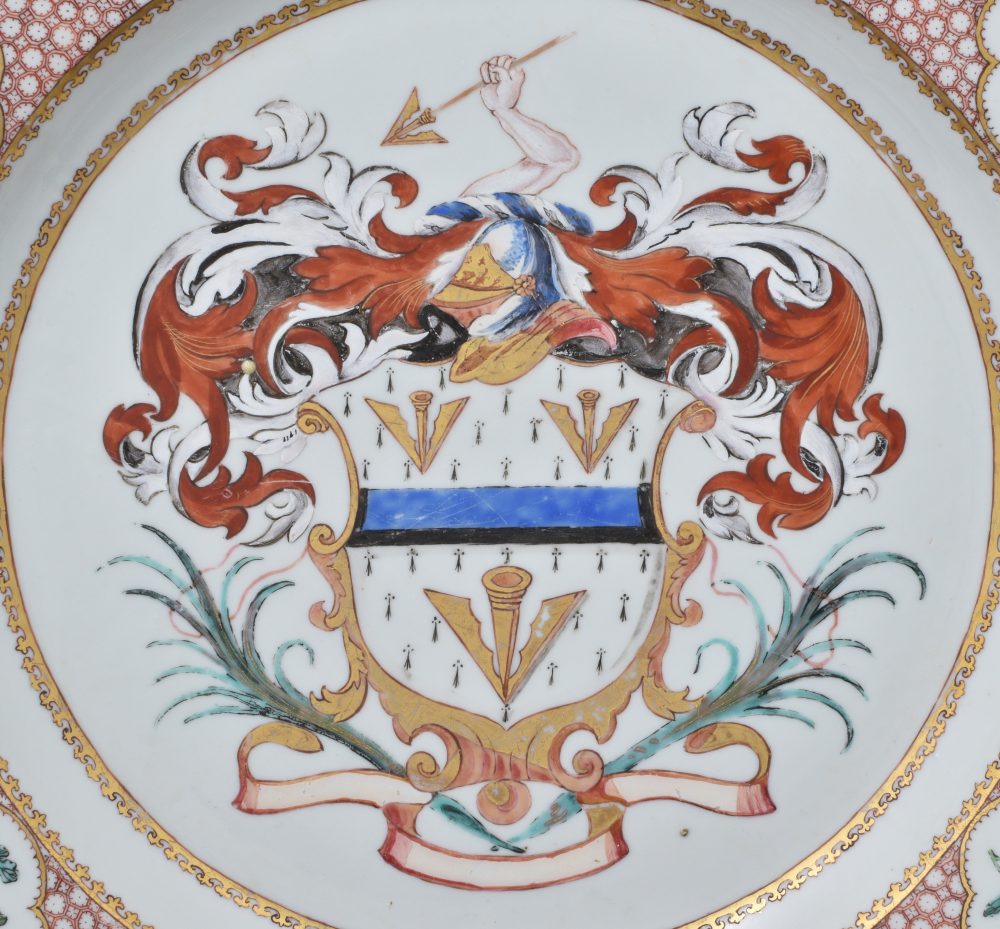 A very large Chinese hexagonal armorial charger for the English market. Yongzheng period
Bodly painted with the arms of Carleton in the center, the rim with five peony cartouches and one enclosing an arm rest on a cell-diaper ground.
Country:

China

Period :

Yongzheng period (1723-1735), ca. 1735

Material:

Porcelain

Dimension:

16.92 in. (43 cm)

Reference :

C548

Status:

sold
Related works
This service is illustrated by David Sanctuary Howard in Chinese Armorial Porcelain, T. I, E15, p. 258 (with a large dish from the C.H. Bullivant Collection).
For a very large dish of the same size, from The Hodroff Collection, see Christie's NYC, Chinese Export Art featuring The Hodroff Collection, Part IV, NYC, 17 january 2019, lot 475.
For a plate of this service, see also Christie's NYC, Chinese Export Art, 18 january 2017, lot 411.
Notice
The Carleton family had long been seated in Cumberland at Carleton Hall, but Lancelot Carleton settled in Enniskillen, Ireland, about 1600. His great-grandson, Christopher Carleton of Newry, Co. Down, who married Catherine Ball, died in 1738 leaving, with other children, a third son, Sir Guy Carleton, Its Baron Dorchester, Lieutenant Governor of Canada 1766-70, Governor 1775-8, Commander-in-Chief in America 1781-3, and Governor of Quebec 1786-96. He died in 1808 having married Maria, daughter of the 2nd Earl of Effingham.
Carleton were Hight Sheriffs of Fermanagh, of Donegal, and of Monaghan, and Alexander Carleton was a London Banker, but it is not possible to say for whom this service was made.