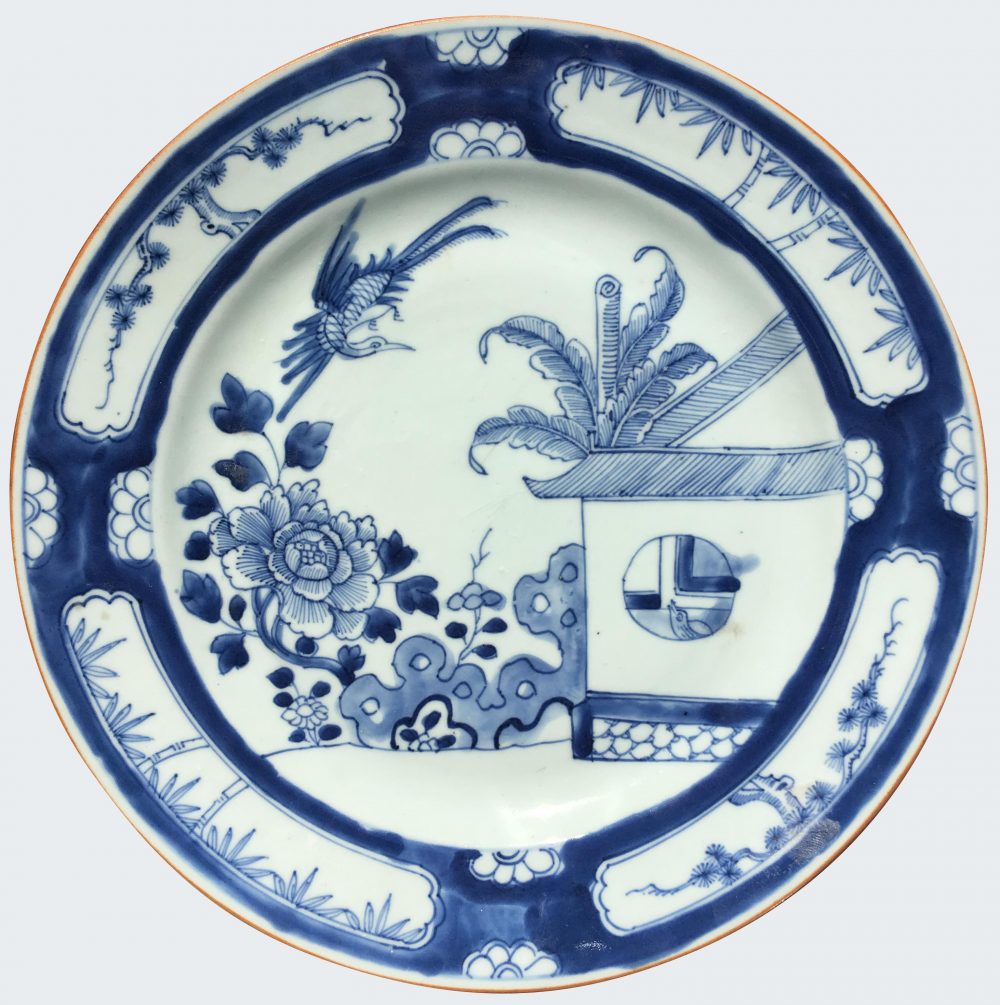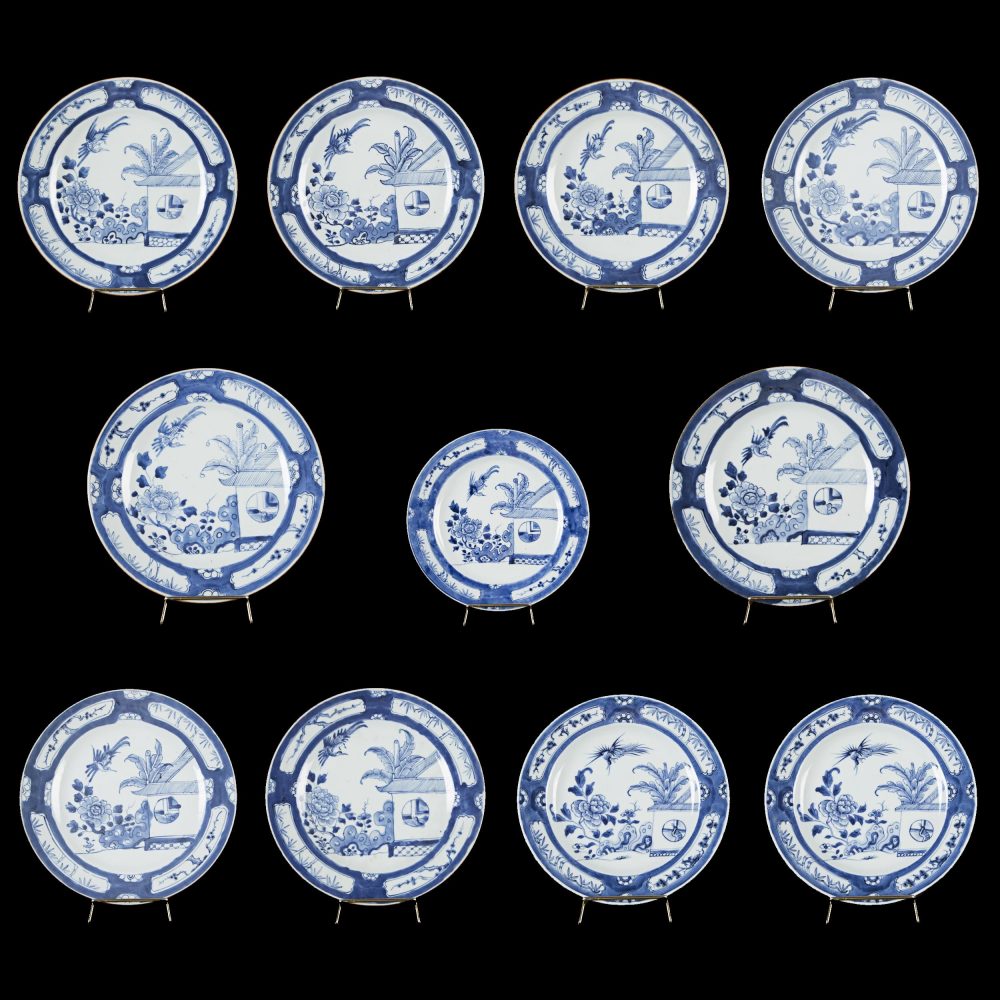 A set of ten blue and white Chinese dishes with the « cuckoo in the house » pattern. Qianlong period.
Painted in underglazed blue with the popular « cuckoo in the house » pattern. A cuckoo comes back to his post and sees that a second bird has taken his place at the window of a pavilion ; the garden embellished with rocks, peonies and banana tree. Outer-rim painted with alternating reserves accommodating bamboo and pine trees.
Country:

China

Period :

Qianlong (1735-1795)

Material:

Porcelain

Dimension:

2 dishes (28 cm) ; 8 dishes (26 cm), 1 plate (23 cm)

Reference :

B068

Status:

sold
Related works
For a set of six plates, see Rob Michiels Auction, 12 october 2015, lot 270.
A plate is illustrated by C. Jorg in Porcelain and the Dutch China trade (pl. 82).
Another model held on at the Fondation de l'Hermitage at Lausanne and is published by John Ayers in The Chinese Porcelain Collection of Marie Vergottis, 2004, no. 47.
Notice
This decoration was quite popular in the Netherlands during the 2nd half of the 18th century. The pattern was actually mentioned in a 1789 VOC cargo list.