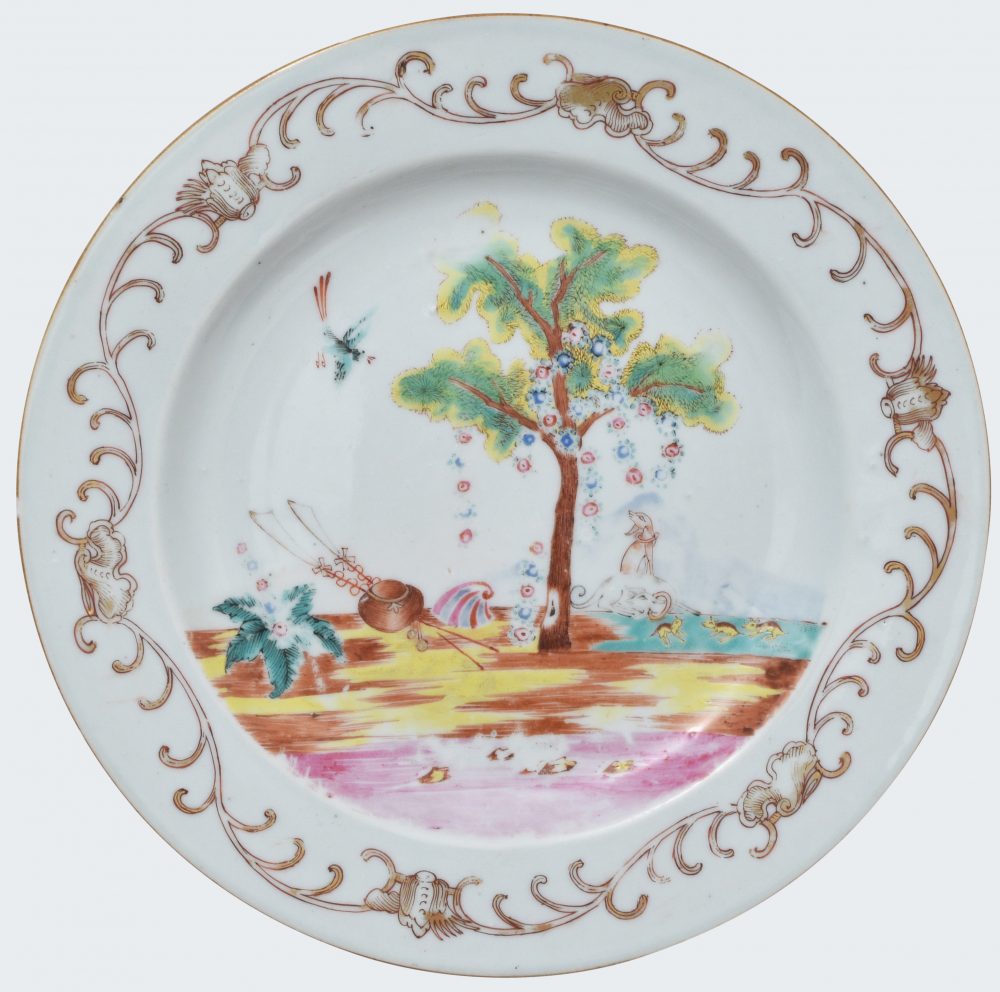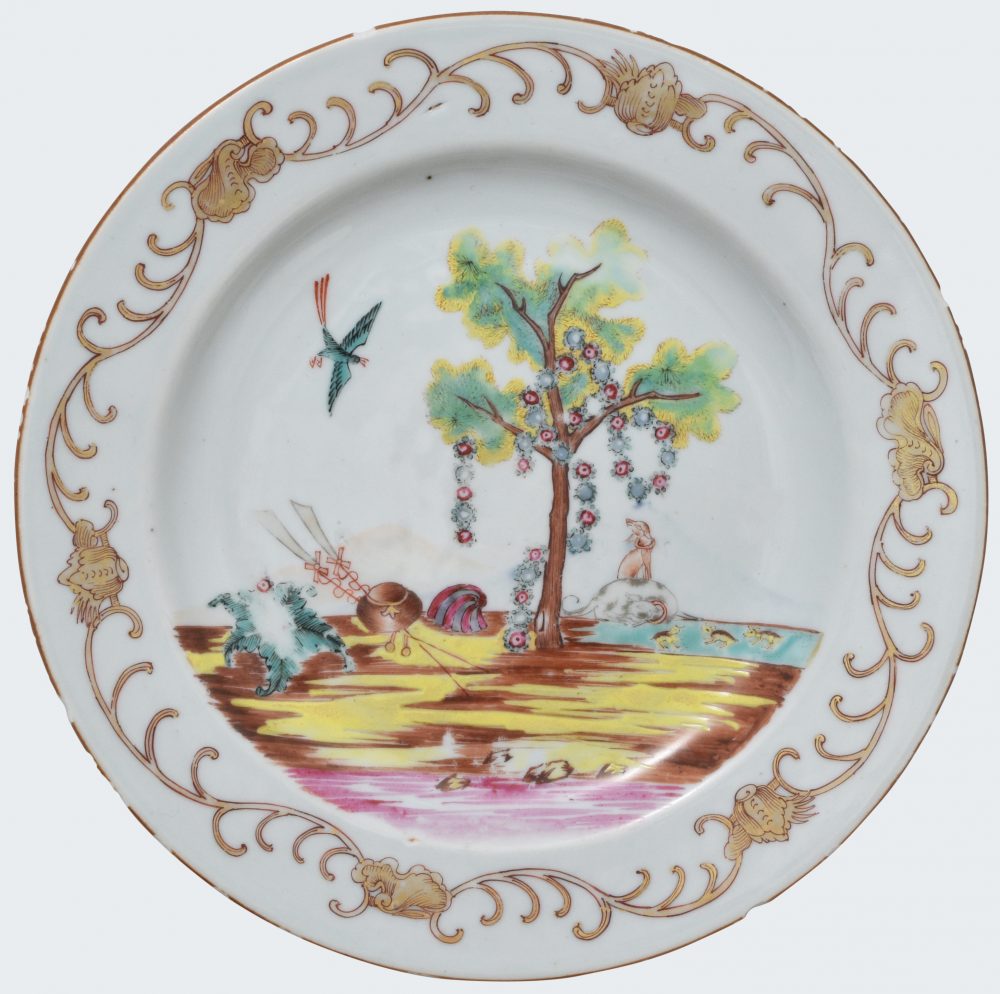 A pair of Chinese famille rose "Valentine" pattern plates. Qianlong period
Enamelled at the centre with a long-tailed bird in flight beside a tree intertwined with a long floral garland below which two hounds and three smaller beasts recline, with a mountain in the background and in the foreground a flowering shrub, two ribboned halberds, a vessel and a stylized helmet, all within a gilt shell-scroll band at the border.
Country:

China

Period :

Qianlong (1735-1795), ca. 1750

Material:

Porcelain

Dimension:

8.66 in. (23 cm)

Reference :

C423

Status:

sold
Related works
An identical plate is published by D.S. Howard in The Choice of the Private Trader: The Private Market in Chinese Export Porcelain Illustrated in the Hodroff Collection, 1994, p. 91, no. 79.
For a pair of plates, see also Maria Antónia Pinto de Matos, The RA Collection of Chinese Ceramics: A Collector's Vision, 2011, vol. 2, p. 244/245, no. 330.
This is a simplified version of the well-known "Valentine" pattern. D.S. Howard suggests that the original drawing for a more detailed and retailed and refined scene with a palm and breadfruit threes may well have been made by Piercy Brett, official artist to Lord Anson who sailed with him on his voyages to the British West Indies. An armorial service with the more detailed scene was made for Lord Anson circa 1743 and Brett's drawings appear to have inspired engravings for Anson's Voyages, published in 1748.
For another plate, see Christie's London, Chinese Export Ceramics from a European Private Collection, 11 may 2004, lot 100.
Notice
The scene depicted on these plates used to be known as "Where is the shepherd ?" and is now called "The Valentine pattern". It still had a popularity which saw it produced in underglaze blue with hounds and puppies and with Chinese-looking shepherds in European clothes seated beneath pine trees. It was copied at Worcester and elements appear on Chinese snuffboxes and rim cartouches for a decade after Anson's service. It became, in fact, part of the repertoire of Chinese workshops in Canton.