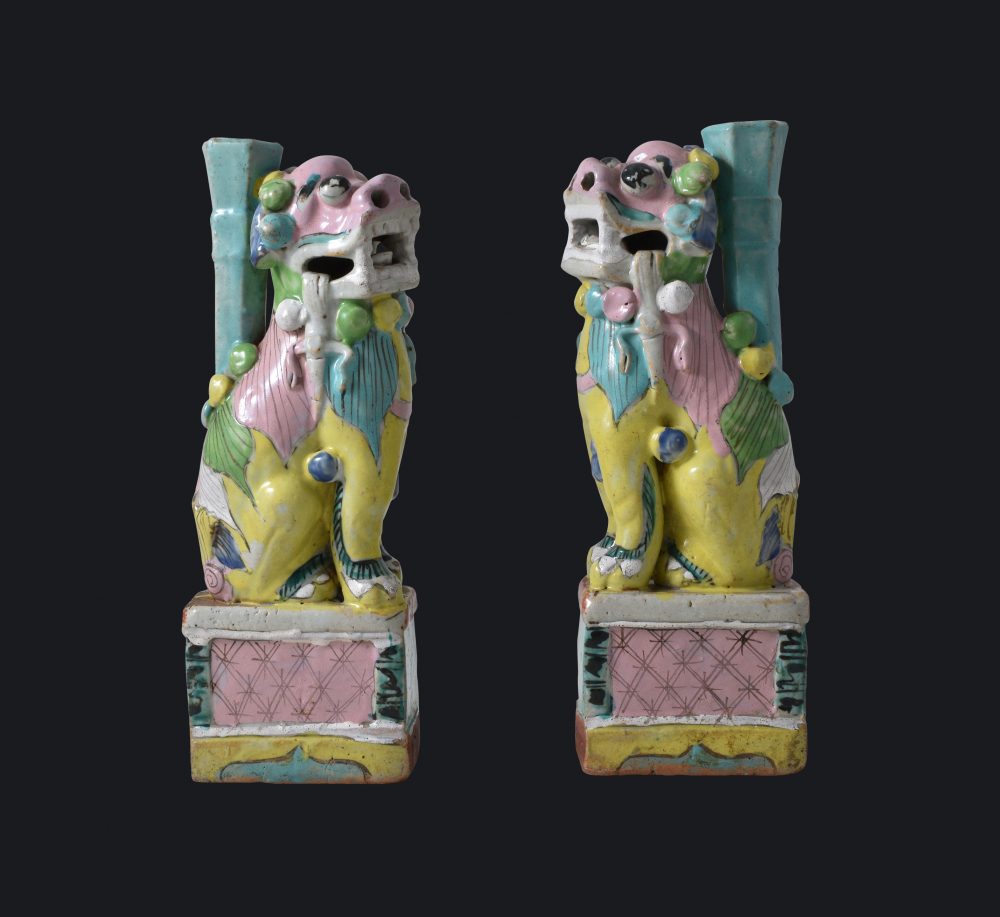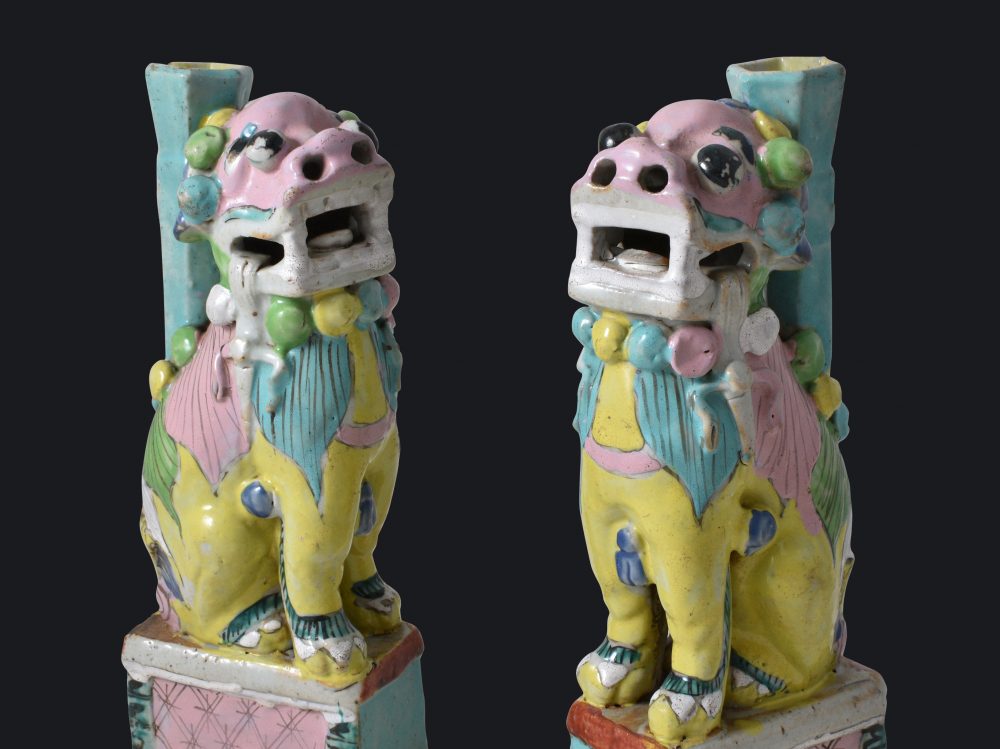 A pair of Chinese famille rose joss-stickholders modeled as buddhist lions. Jiaqing period
Each modelled and brightly enameled with the animal seated on a rectangular plinth, its face turned to one side with the jaws open in a grimace, a hexagonal column rising from the creature's back to support the joss stick.
Country:

China

Period :

Jiaqing (1796-1820)

Material:

Porcelain

Dimension:

9 in. (23 cm)

Reference :

C533

Status:

sold
Related works
For a pair of very similar buddhist lions, see Sotheby's NYC, L'art de vivre : property from the collection of Kathleen and Martin Field, 20 october 2018, lot 1174.
Notice
Originally made for the domestic market in various size and glazes, Buddhistic lions became popular in Europe in the eighteenth century.
The lion is not indigenous to China, it was introduced throughout Indian Buddhism and became a classic theme in Chinese art. From the Ming dynasty, Buddhistic lions, often called Dogs of Fô or Dogs of Buddha, appear in Chinese art and are also used as "guards" of Buddhist temples. Buddhistic lions reached their zenith of popularity early on in the Kangxi period (1662-1722) as the interest in Buddhism showed a marked increase in China.
The Plentitude of these animated beasts at the time denoted their integral role in Chinese iconography. Symbolically the lions connote bravery and loyalty; these mythical creatures also appeared on military badges of the first and second rank.