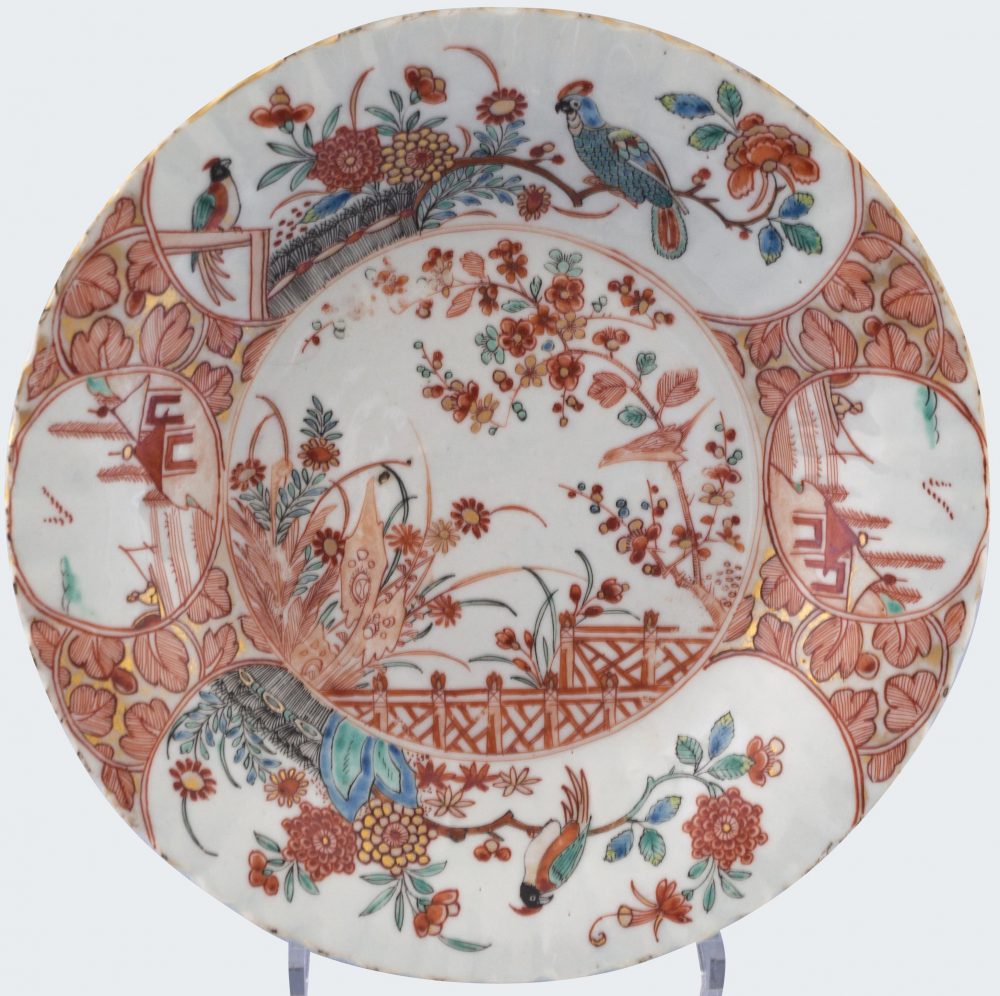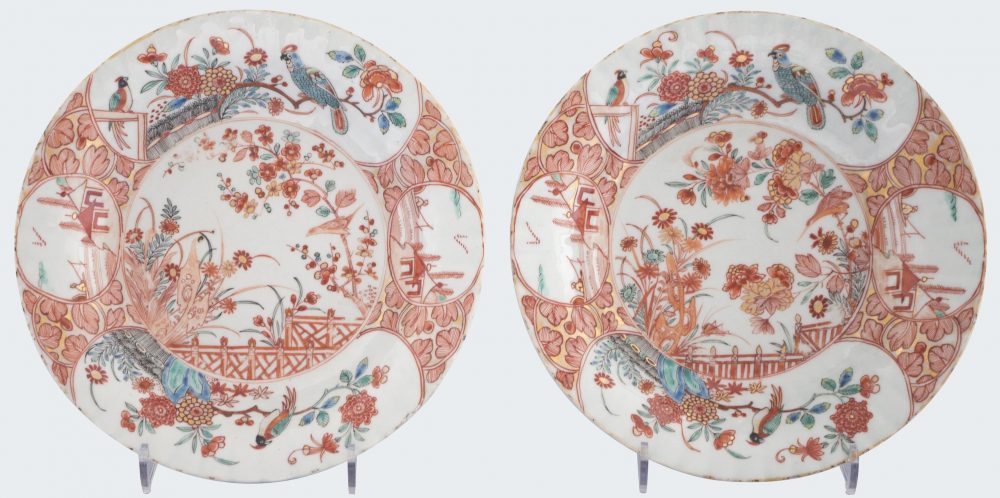 A pair of Chinese export plates with Dutch enamelled decoration. Yongzheng period.
Chinese pair of plates, with a Dutch enamelled  decoration, in the Kakiemon style with birds, parrots and oriental themes.
Country:

China

Period :

Yongzheng (1723-1735)

Material:

Porcelain

Dimension:

22 cm

Reference :

B238/B239

Status:

sold
Provenance
Paris, Cabinet Portier, 12 juin 1956.
Notice
This dish, originally produced at the Jingdezhen kilns in south-east China, was exported to Europe and decorated in The Netherlands in Kakiemon style with a design of parrots. The workshop may have been the one of Gerrit van de Kaade. During the 18th century, many plain white or lightly decorated porcelain produced at the Jingdezhen or Dehua kilns in China were enamelled or gilded in Europe. Japanese patterns, such as Kakiemon ad Imari, were particularly popular among European customers. Other wares were enamelled with European designs that could not be obtained from China. Many were 'over-decorated' because they were too plain for European taste. The main centres for this work were England and the Netherlands.