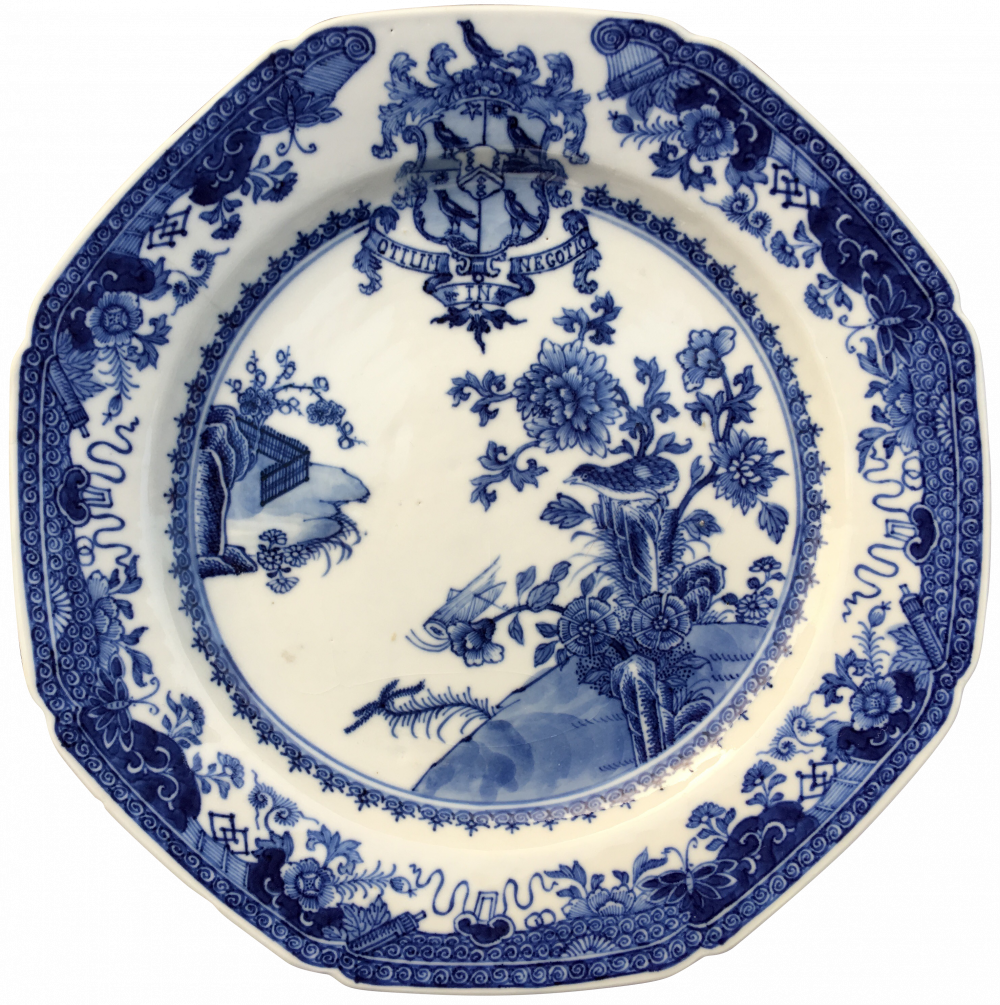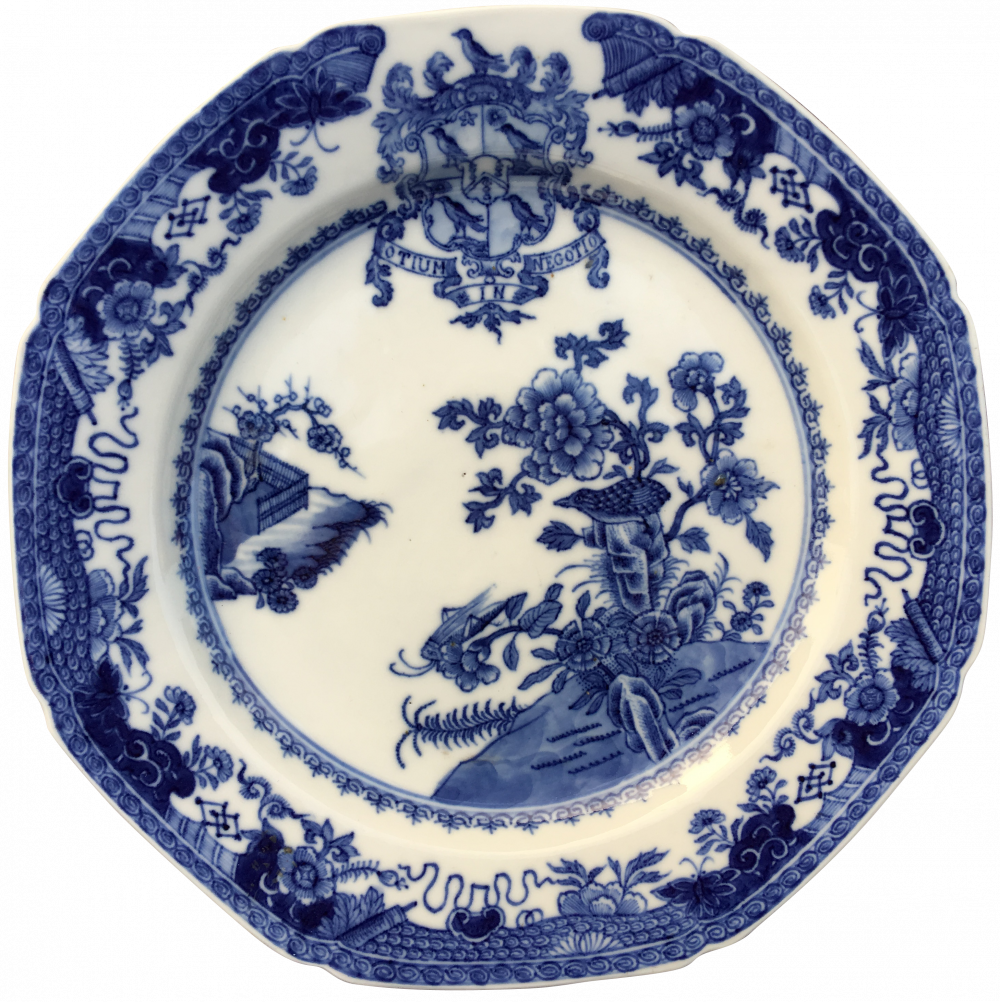 A pair of Chinese export armorial plates for the english market (Laroche). Qianlong period.
A pair of octagonal plates, painted in underglaze blue, with a central scene depicting a quail and a grasshopper perched on a flowering branch of chrysanthemum. The rim is decorated with flowers. The arms are of Laroche, Quarterly first and fourth a raven proper, second and third an eagle close looking at the sun in its glory in the dexter chief point, a mullet for difference. The coat in presence is of Yeomans, Sable a chevron between three cronels of spears argent ; the crest, Laroche, A raven proper, and motto « Otium in negatio ».
Country:

China

Period :

Qianlong (1735-1795)

Material:

Porcelain

Dimension:

around 22,5 cm

Reference :

B221/B076

Status:

sold
Related works
A plate from this service, preserved at the British Museum (registration number : Franks.757.+), is illustrated by David Sanctuary Howard in Chinese Armorial Porcelain (T. I, R3, p. 587).
For an other plate, see Christie's Amsterdam, 20/21 mai 2008, lot 197.
For a platterl and three bowls, see Christie's London, Fine Chinese Export Porcelain and Works of Art, 29 october 1990, lots 230/231.
Notice
This service was made for James Laroche, who married in 1764 Elizabeth-Rachel-Anne, daughter and heir of William Yeomans of Antigua. The arms are copied from a service made about a decade earlier and this service was made before he received his baronetcy in 1776.