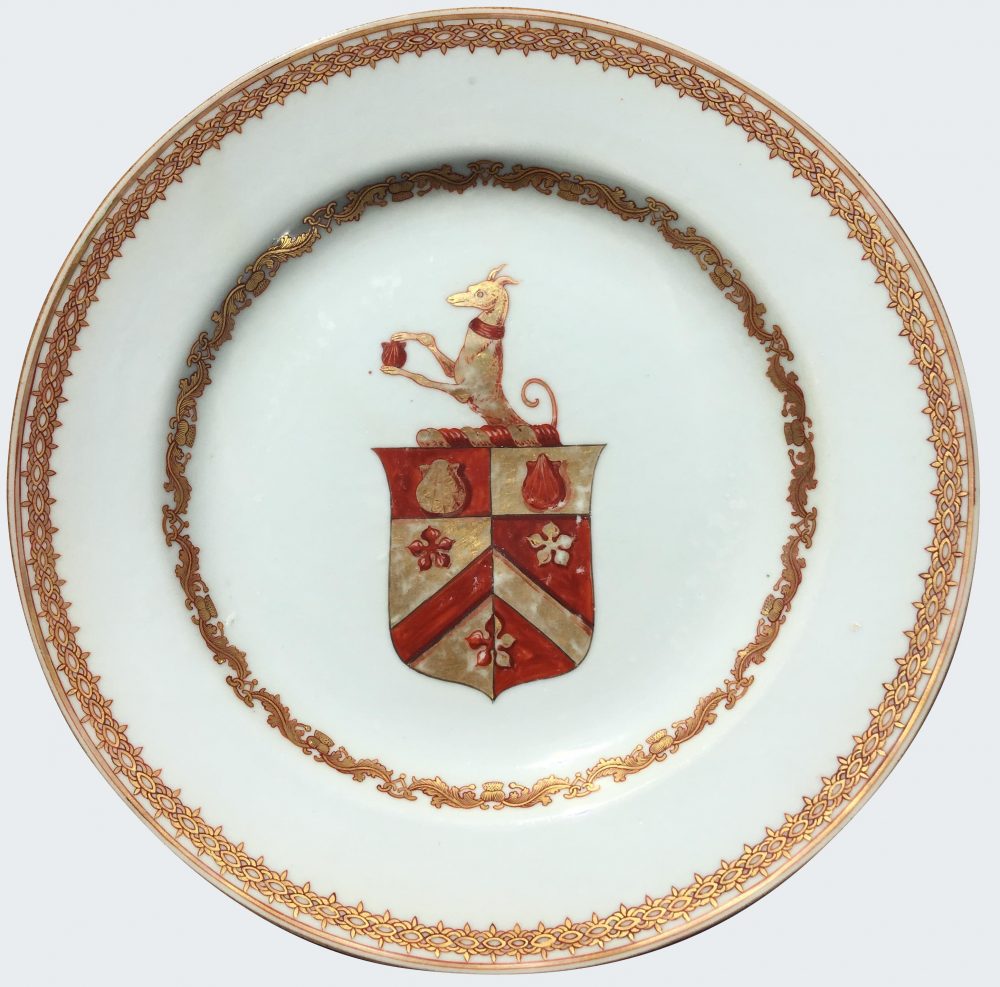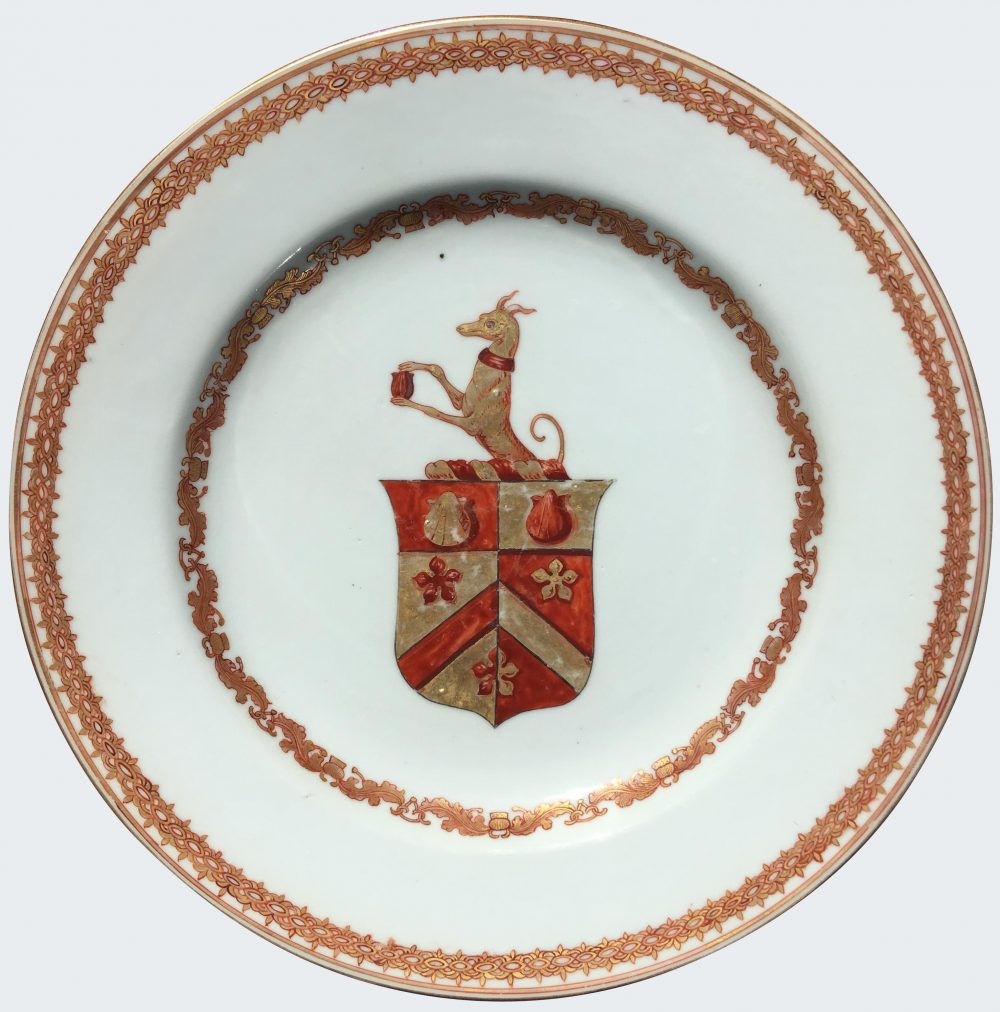 A pair of Chinese export armorial plates for the English market (Tash). Qianlong period.
Decorated in iron-red and gilt with the arms of Tash beneath a well-painted greyhound crest, an acanthus vine border on the well and the rim with stylized chain. The arms of Tash of London, Per pale, or and gules a chevron between three cinquefoils counterchanged ; on a chief per pale of the second and first two escallops counterchanged, with the crest, A demi greyhound or, collared gules holding between the feet and escallop of the last. This service was probably ordered by Sir John tash, Alderman of London, born in 1674 and died in october 1735, or made for a son or nephew.
Country:

China

Period :

Qianlong (1735-1795), circa 1730-1740

Material:

Porcelain

Dimension:

8.85 in. (22,3 cm)

Reference :

B219

Status:

sold
Related works
A plate from this service is illustrated by David Sanctuary Howard in Chinese Armorial Porcelain (T. I, G1, p. 288).
Another model is illustrated by Tudor-Craig (1924).
Another plate was sold at Christies New York, The Benjamin F. Edwards III Collection of Chinese Export, 22 january 2003, lot 230.
Another plate was very recently sold at Christie's NYC, Chinese Export Art, 18 january 2017, lot 402.