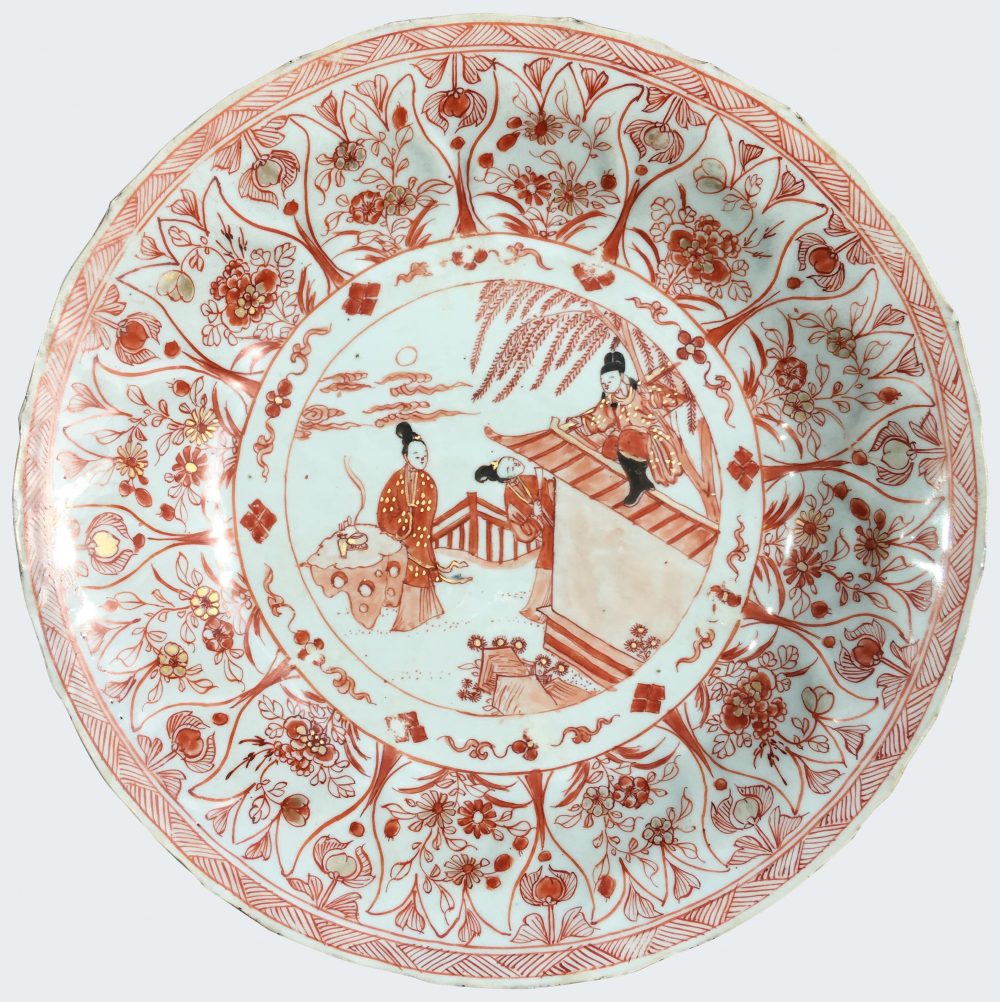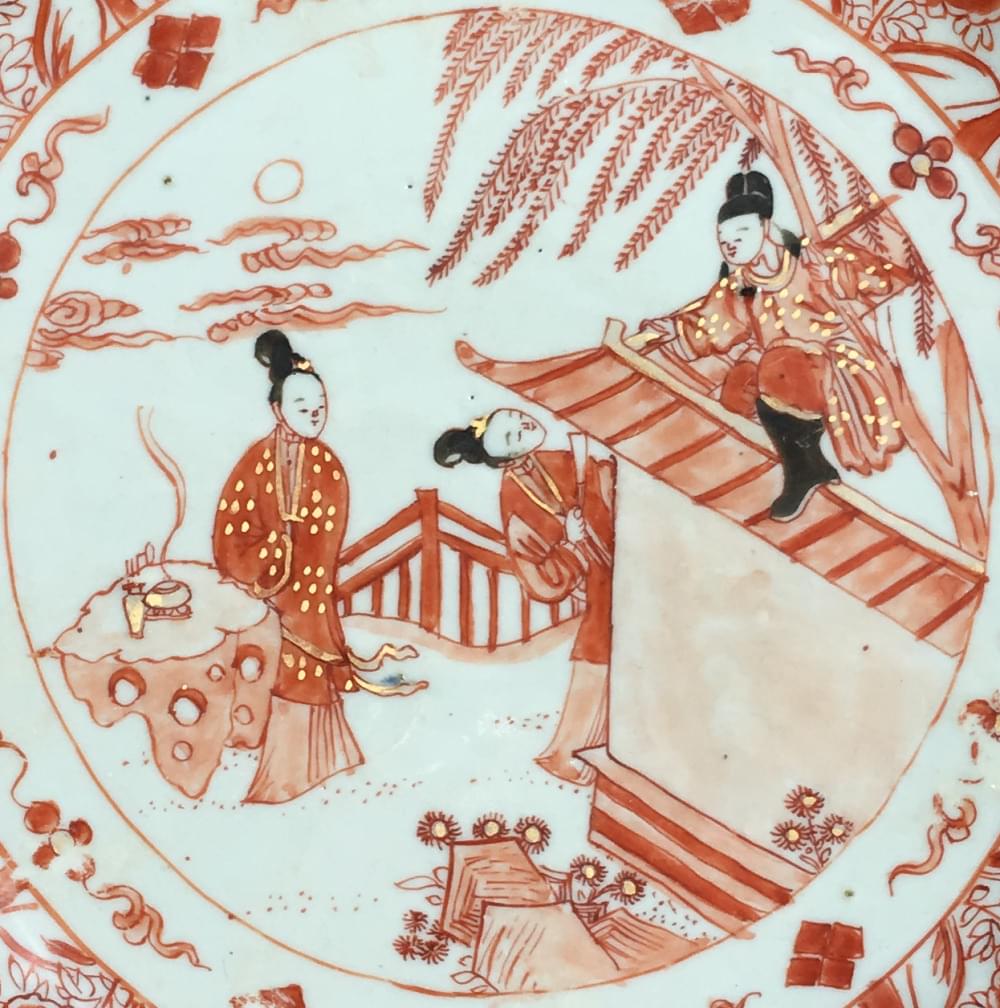 A large Chinese Milk & Blood dish depicting a scene from The Romance of the Western Chamber. Kangxi period.
Decorated in Rouge-de-fer with iron-red, black enamel and gold on the glaze, the spreading sides modelled with pomegranate-shaped panels in low relief, and depicting an episode from Act III of The Romance of the Western Chamber (Xi Xiang Ji), with Cui Yingying and an attendant awaiting the arrival of Zhang Sheng. On the sides large panels filled with flowering plants in-between these panels single flowering plants. Around the rim a trellis pattern border with half flower heads. On the reverse two flower sprays.
Country:

China

Period :

Kangxi (1662-1722), circa 1700

Material:

Porcelain

Dimension:

28 cm

Reference :

B299

Status:

sold
Notice
Xi Xiang Ji is a well-known tale, with origins in the 8th/9th Century, written in the Yuan Dynasty (13th/14th Century) as a play. It has remained popular ever since, and has been reprinted many times. It is the woodblock prints used to illustrate the text which have, throughout the ages, inspired the decoration of scenes from the tale on porcelain The story tells of the romance between Zhang Sheng, a talented but poor scholar, and Cui Yingying, a beautiful maiden, whose mother will not allow the couple to marry, and sends Zhang away to the capital to seek scholarly success. While on his way to take the civil service examination, Zhang is instrumental in rescuing Yingying from a group of bandits. Her hand in marriage had been offered by her mother to whoever could save her, but she subsequently reneges on her promise. In the end he is successful and claims Yingying as his bride. This scene shows Zhang climbing over a wall onto a terrace where Yingqing and an attendant are waiting, and the couple meet for a secret tryst.