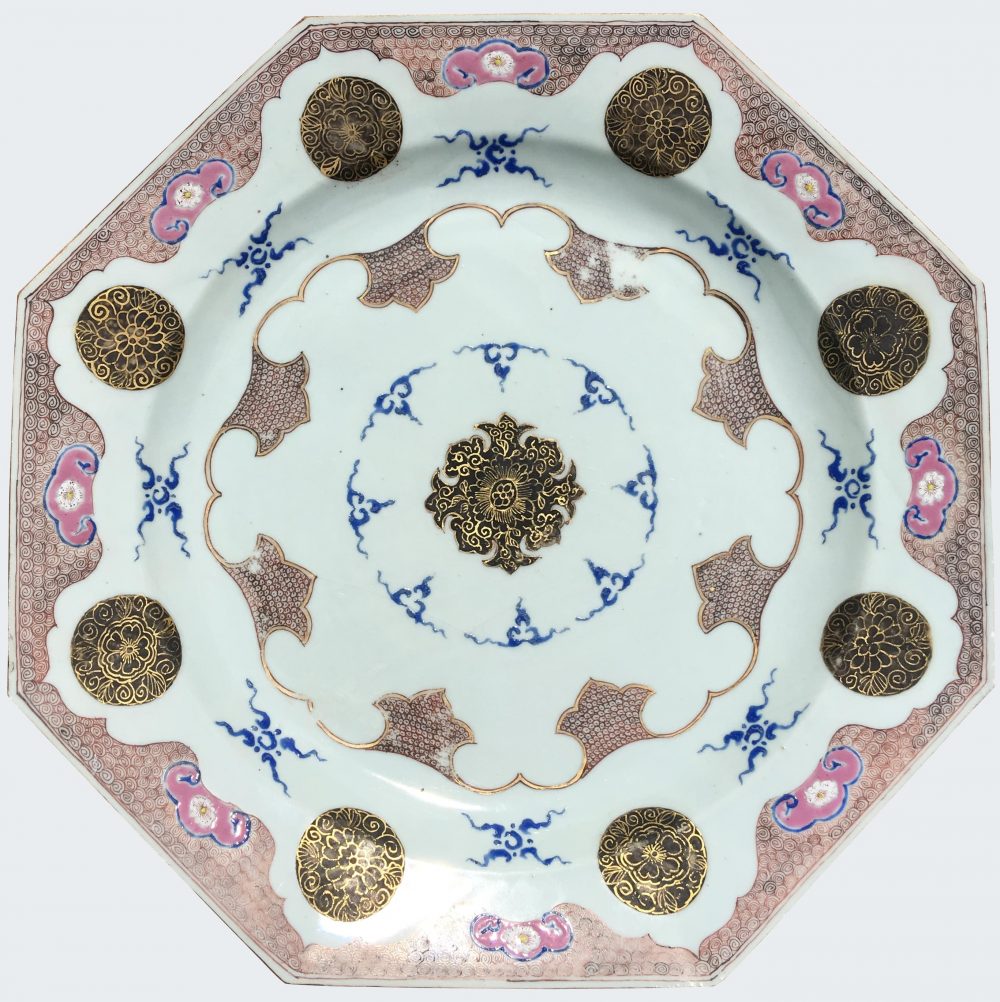 A large Chinese dish decorated in the famille rose palette for the Persian market. Qianlong period.
Of octogonal form, painted in the famille rose palette, the wide rim moulded in eight planes sloping inwards, with angles clearly showing where they radiate towards the points on the rim. Decorated with eight sepia roundels, each gilded with one of two alternating flowers and set within an irregular border of sepia scrollwork, heightened with thick icy-pink scrolls. The eight roundels are separated by heavily-enameled formal flowers in blue. Lotus-petals with sepia whorls and blue  enamel clouds surround the central motif of a quatrefoil lotus in sepia with gilt decoration.
Country:

China

Period :

Qianlong (1736-1795), circa 1740

Material:

Porcelain

Dimension:

32 cm

Reference :

B306

Status:

sold
Related works
For a plate with this pattern, see Howard and Ayers, China for the West, TII, p. 463, no. 471.
Notice
Such considerable patterns of considerable  complexity are typically of the Persian or Turkish taste towards the middle of the eighteenth century, and this dish would have been part of an important dinner service for this market.