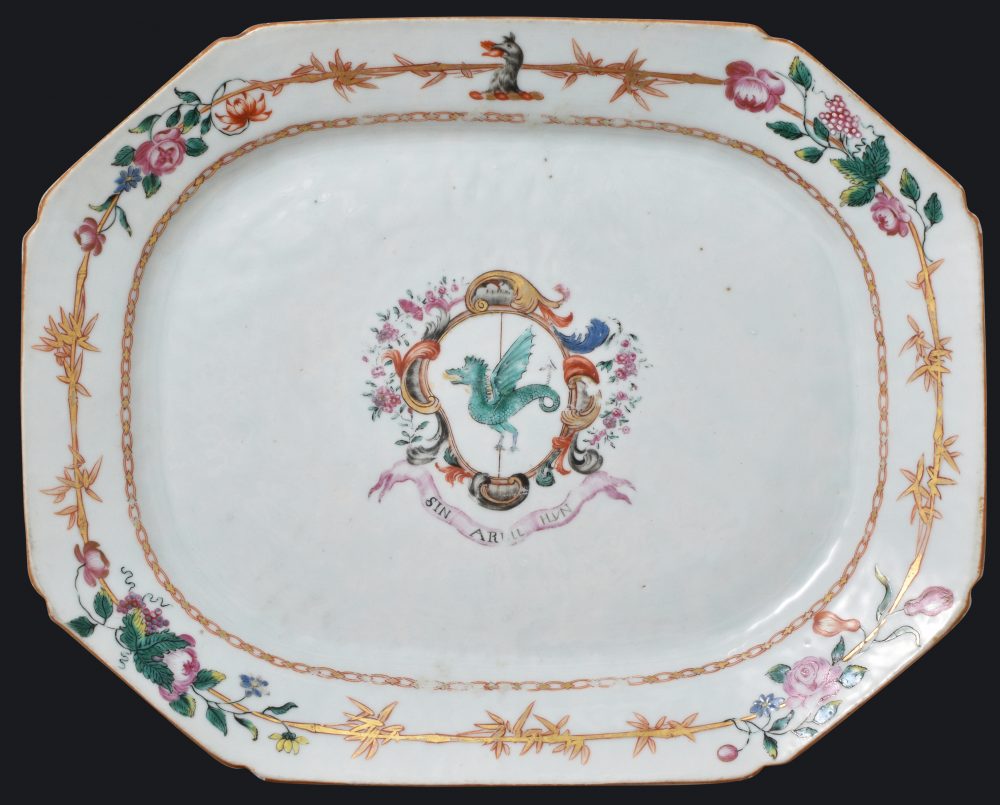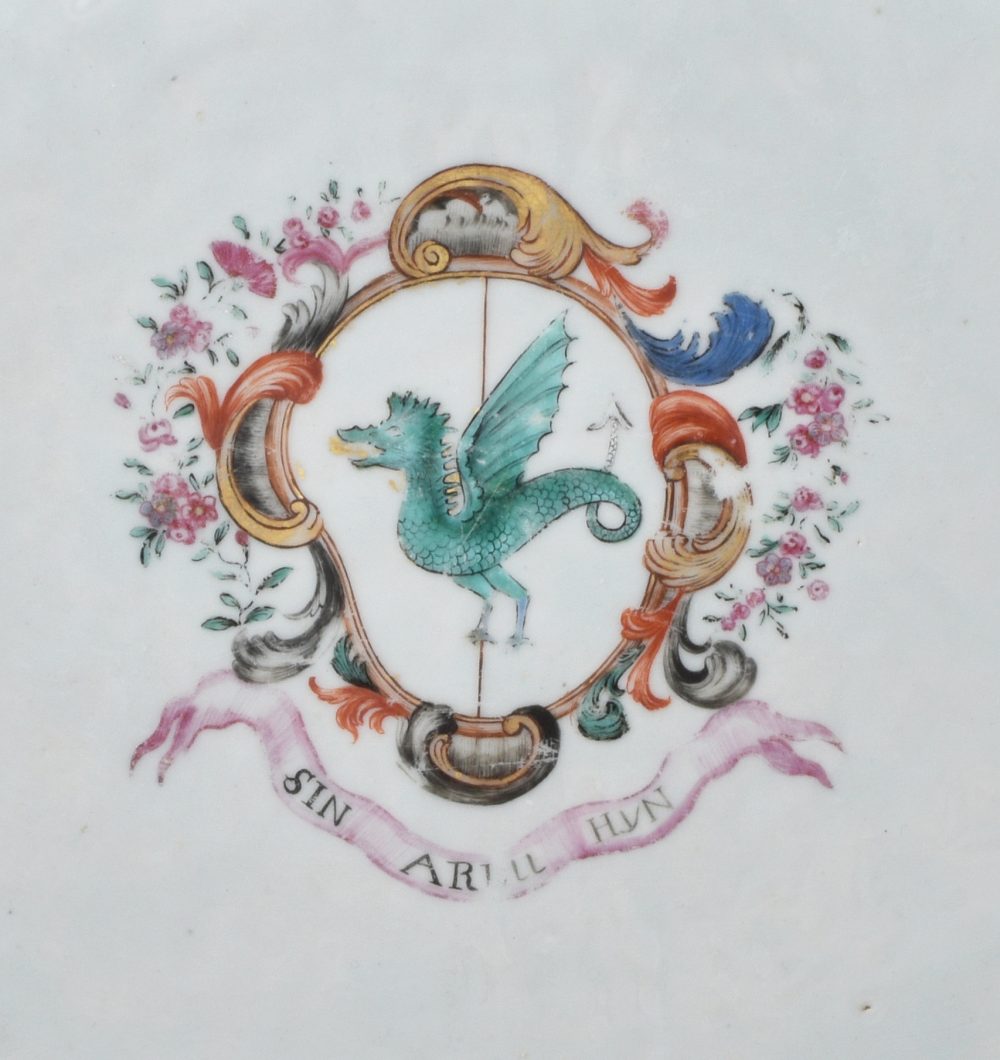 A large Chinese armorial platter for the English market (Wilkins). Qianlong period
Decorated in the famille rose palette with a bamboo and floral border, the arms are of Wilkins, Per pale or and argent a wyvern vert, crest, A wyvern's head erased; and motto "Sin ar du hun" ("Wonder at thyself").
Country:

China

Period :

Qianlong (1735-1795), circa 1770

Material:

Porcelain

Dimension:

14.56 in. / 11.41 in. (37 cm / 29 cm)

Reference :

C453

Status:

sold
Related works
This service is illustrated by D.S. Howard in Chinese Armorial Porcelain, 1974, vol. I, p. 388, N4.
Some pieces of this set are presently in the private market in London and in Portugal.
A pair of large platters were sold on the Spanish market in 2019.
Notice
This family descends from the family of De Wintona in the eleventh century  and the name became in turn De Wincestria Winchester, Wilcolina, and Wilkyn. Cann Wilkins, born in 1702, was the son by his first wife of Thomas Wilkins, promontory of the Brecon circuit. He married Mary, daughter of Mrs. Anne Morgan, widow of Thomas Morgan of St. Georges in Somerset, and had three sons : Thomas, Hight Sheriff of Somerset in 1787, who changed his name in Morgan; Richard, Vicar of St. Georges; and the Revd. Georges, rector of St. Michael's, Bristol, who married three times – Mary, daughter of John Dinwiddie, Joanna, daughter of John Wilkins of the Priory, Brecon, and Anne, daughter of John Thompson of Waterford, whose son changed his name to De Winton. This service was probably made for Thomas Wilkins.