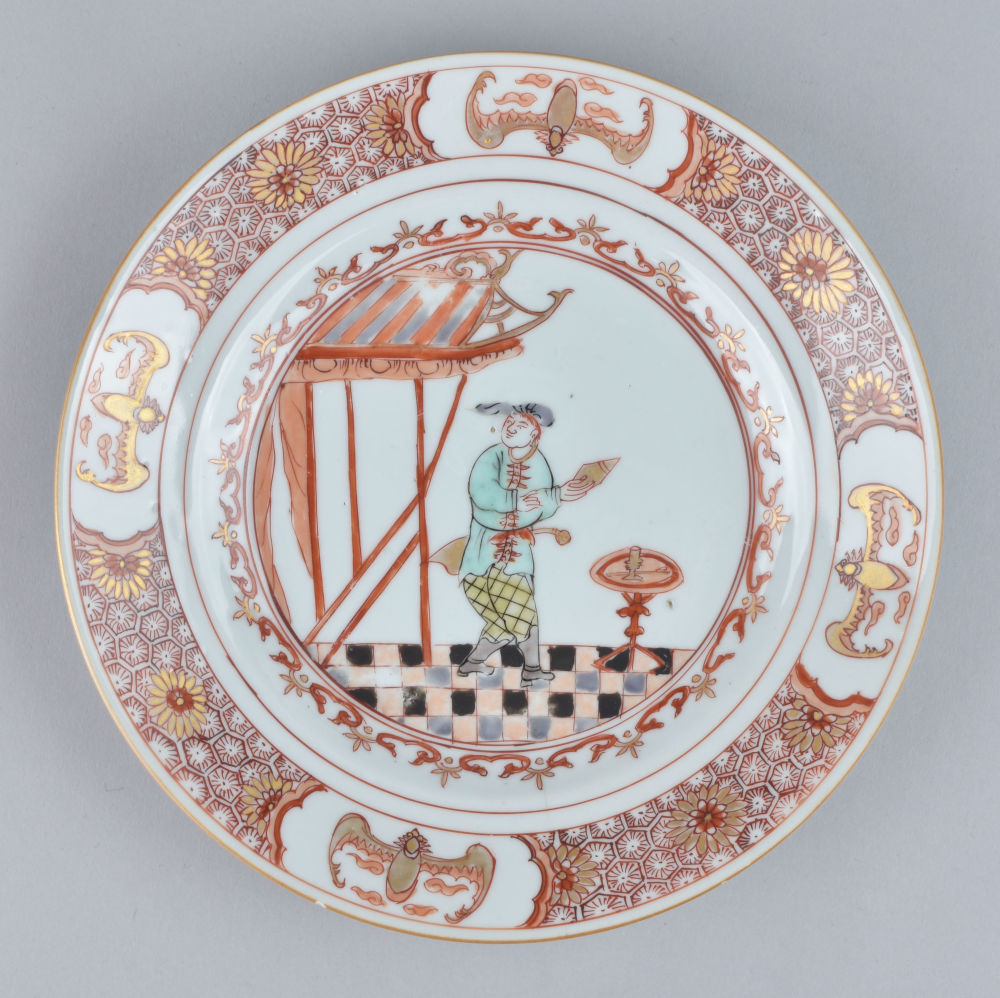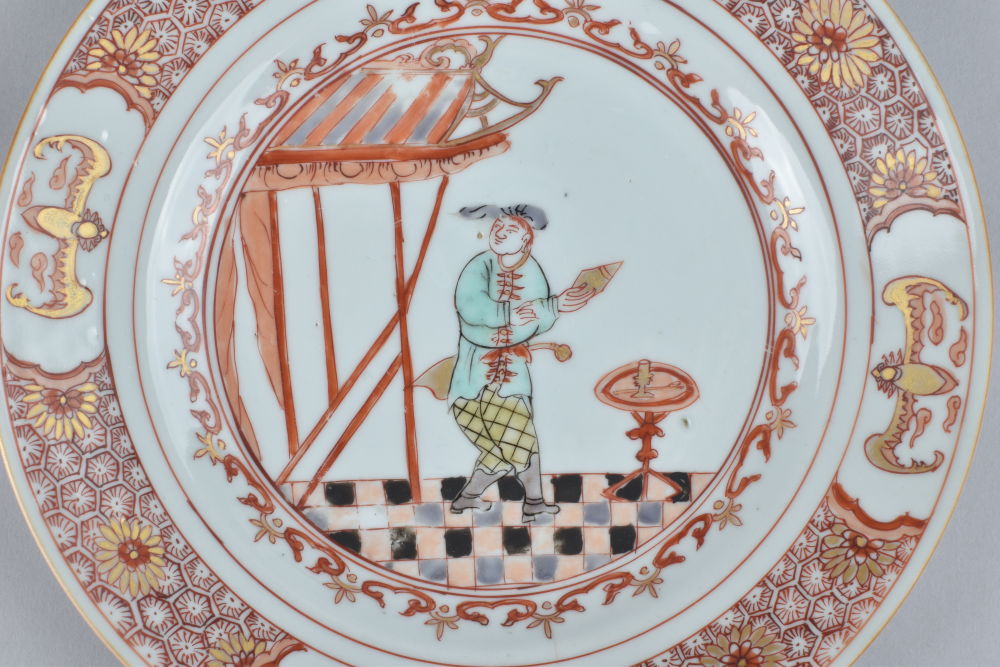 A Chinese verte-Imari 'south sea bubble plate'. Yongzheng
Decorated for the Dutch market with a Commedia dell'Arte figure, satirizing the financial crash of 1720.
Country:

China

Period :

Yongzheng (1723-1735)

Material:

Porcelain

Dimension:

8.26 in. (21 cm)

Reference :

D121

Status:

sold
Related works
Four differently-enamelled series of Chinese export porcelain plates were made for the Dutch market between 1722 and 1735, each depicting the same set of six scenes, and produced as a satirical attack on the financial world, following the 1720 financial speculation disaster known as 'The South Sea Bubble', which inspired an outpouring of satirical cartoons and engravings, most using the very fashionable Commedia del'Arte as a barbed weapon.
They were considered a warning to Dutch speculators against making further misjudgements, and possibly also to ridicule the shareholders of the Dutch East India Company.
See Howard and Ayers, China for the West, London, 1978, vol. I, pp. 234-235 for a discussion on these series of plates.