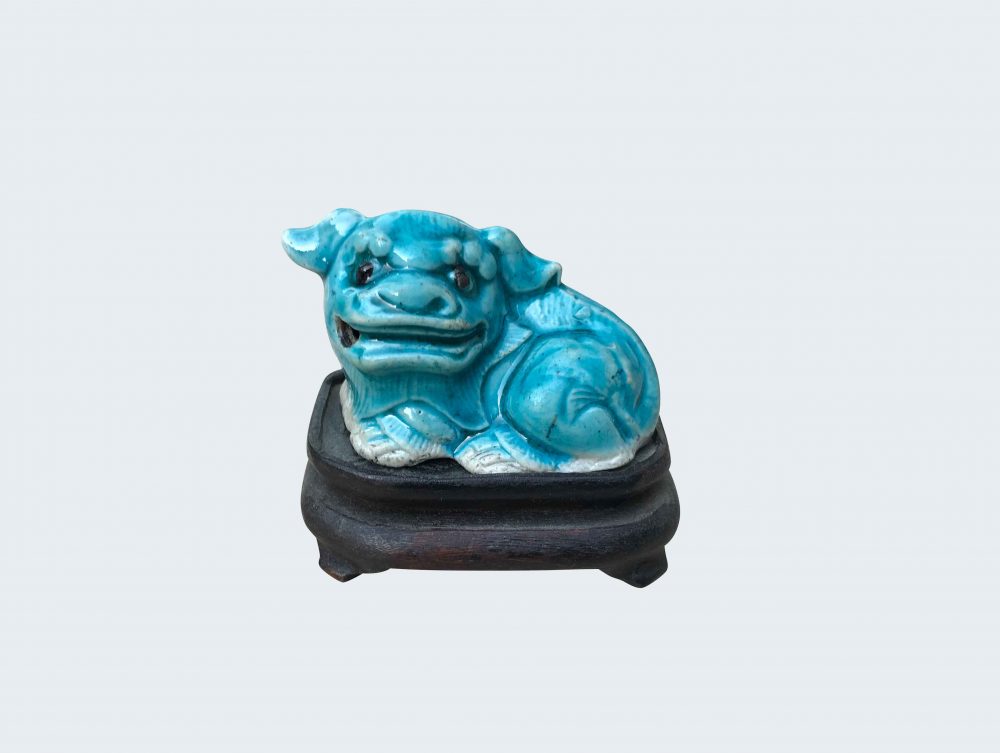 A Chinese turquoise glazed water dropper modelled as a Buddhist lion. Kangxi period
Turquoise glazed water dropper modeled as a recumbent Buddhist lion.
Country:

China

Period :

Kangxi (1662-1722) or Yongzheng (1723-1735), circa 1700-1730

Material:

Porcelain

Dimension:

2.36 in. (6.5 cm)

Reference :

B601

Status:

sold
Related works
An identical Buddhist lion, from the collection of the Metropolitan Museum of Art of New York (formerly in the collection of Samuel Putnam Avery Sr., accessioned in 1879) was sold by Christie's NYC, The Art of China, 20/27 september 2016, lot 70.
Another Buddhist lion is in the collection of the British Museum, from Marchant (2012,3004.8).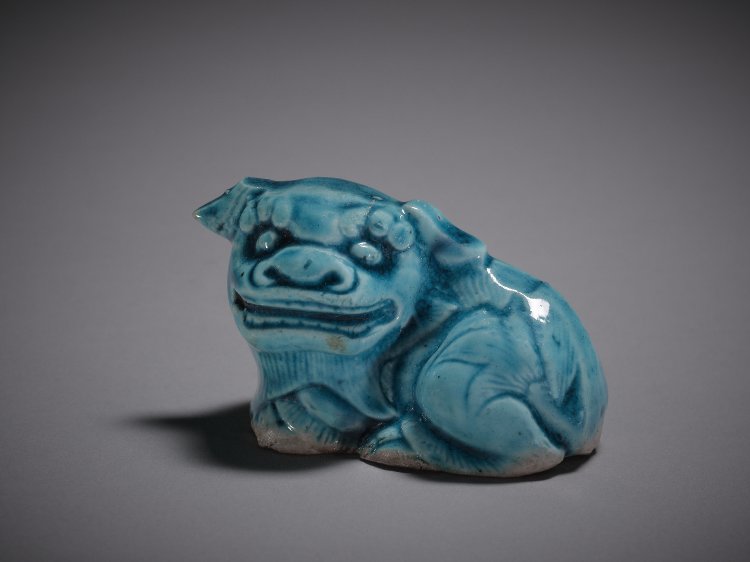 Notice
This type of objects was used as articles table by the scholar on his desk. Water droppers for adding water to dry solid ink when it was ground on an inkstones, as well as the inkstones themselves were all needed, as were water-pots and brushwashers, all of these could be made of porcelain. But these were not merely functional items, they conveyed symbolic mean, often enhancing scholarly virtues and the wish for longevity.