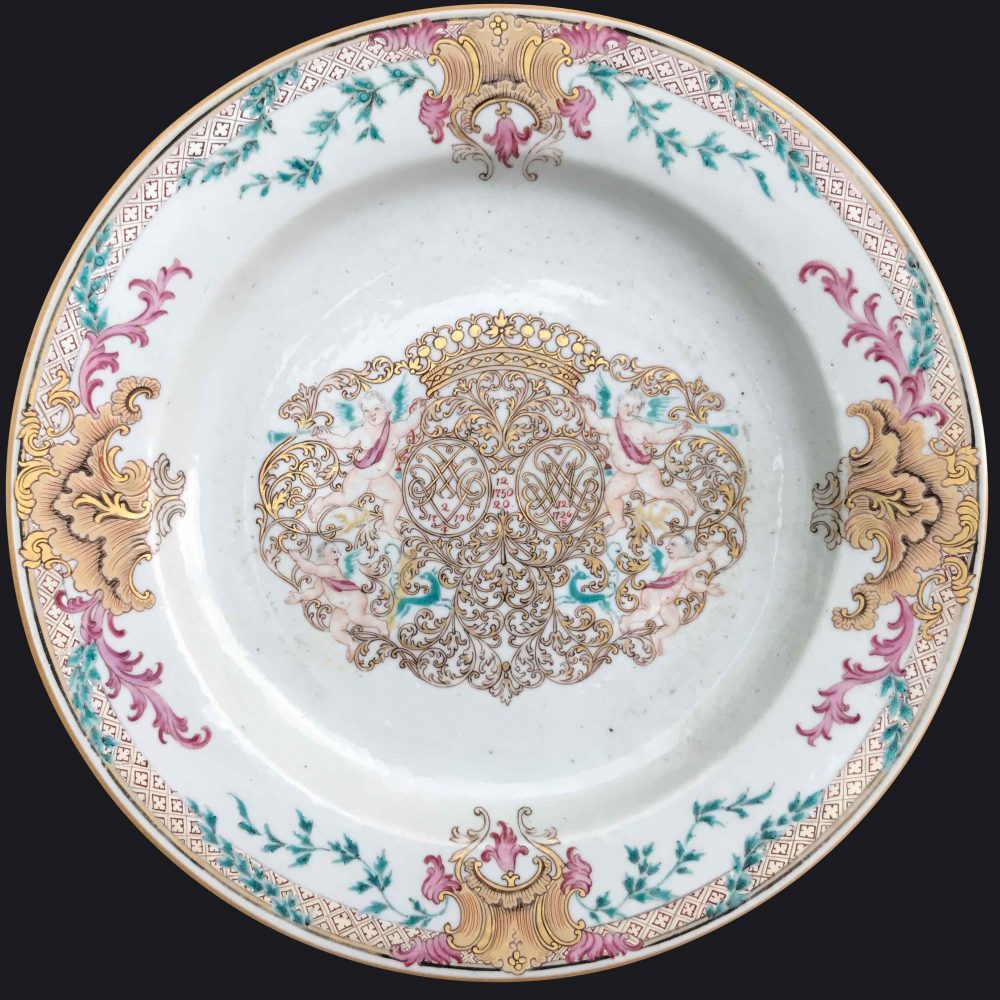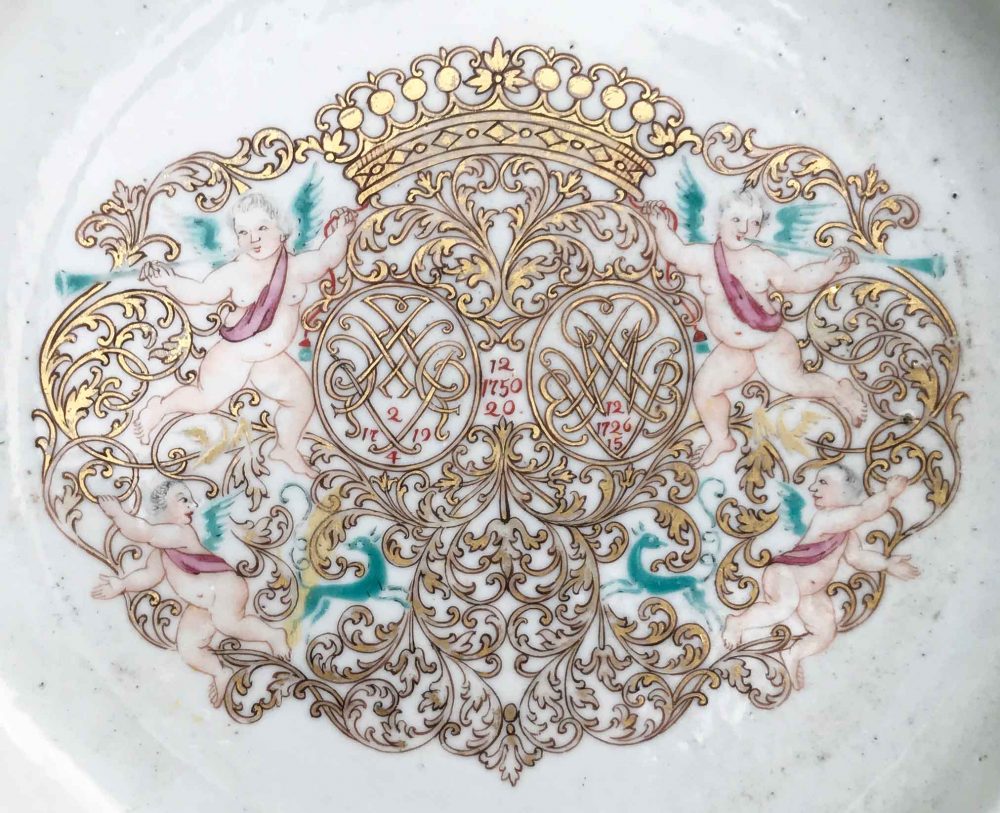 A large Chinese pseudo-armorial plate decorated with cherubs. Qianlong period.
A large Chinese marriage plate – dated 1719-2-4 & 1750-12-20 & 1726-12-15, profusely decorated in famille rose enamels with gilt mantling and scrollwork, flanked by cherubs centering the initials and birthdates of the betrothed couple within a gilt and polychrome foliate decorated border.
Country:

China

Period :

Qianlong (1735-1795), circa 1750

Material:

Porcelain

Dimension:

9.84 in. (25 cm)

Reference :

B511

Status:

sold
Related works
For another service, with the same decoration on the rim, see Christie's Monaco, 20 juin 1988, lot 80A and Christie's London, 30 october 1989, lot 6.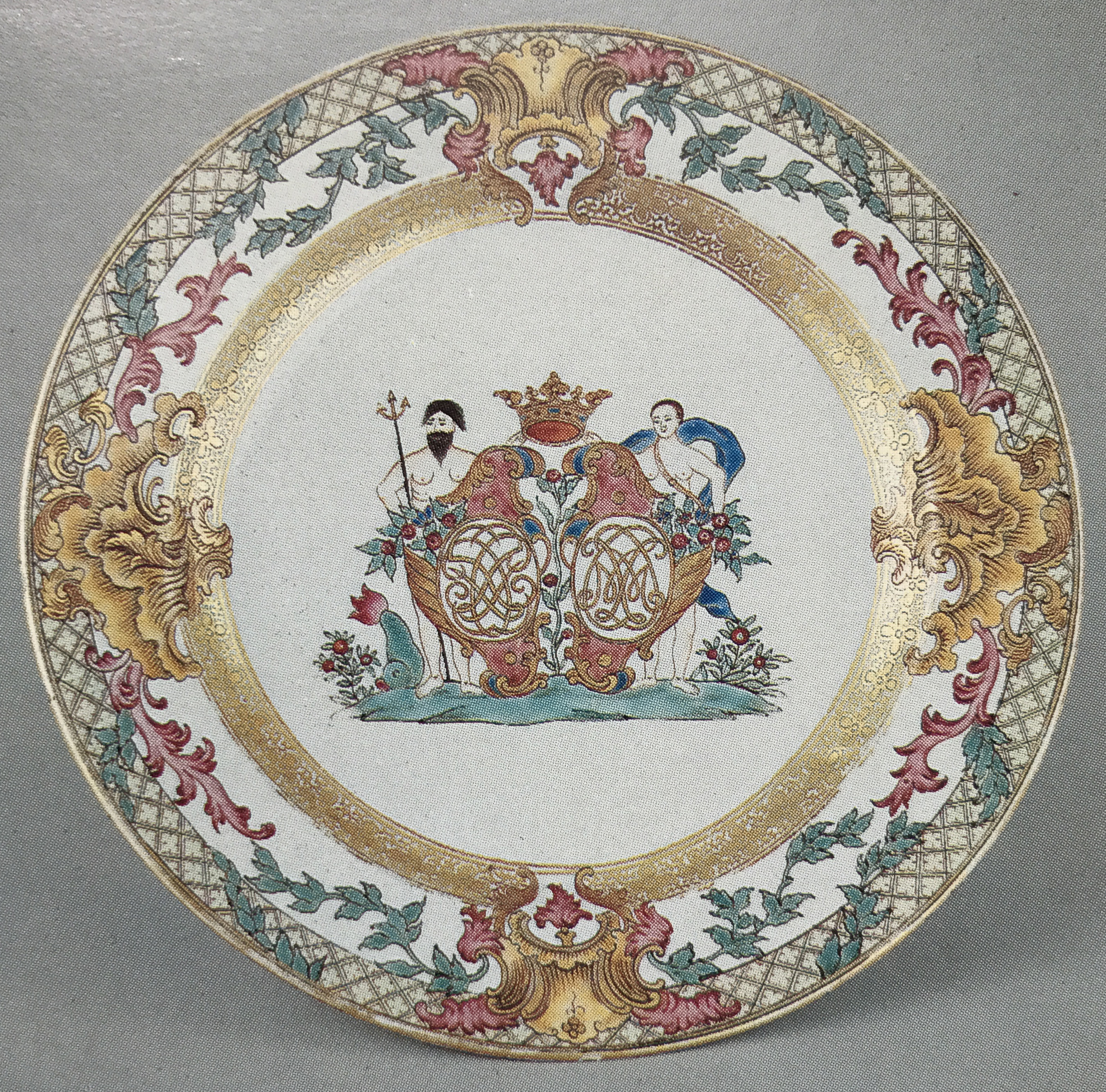 A plate, for the Dutch market, with the same border and decorated with the coats of arms of Famars (de) from Amsterdam & Friesen from Zwolle, was in the collection of Benjamin F. Edwards III (Christie's NYC, 20 january 2004, lot 214).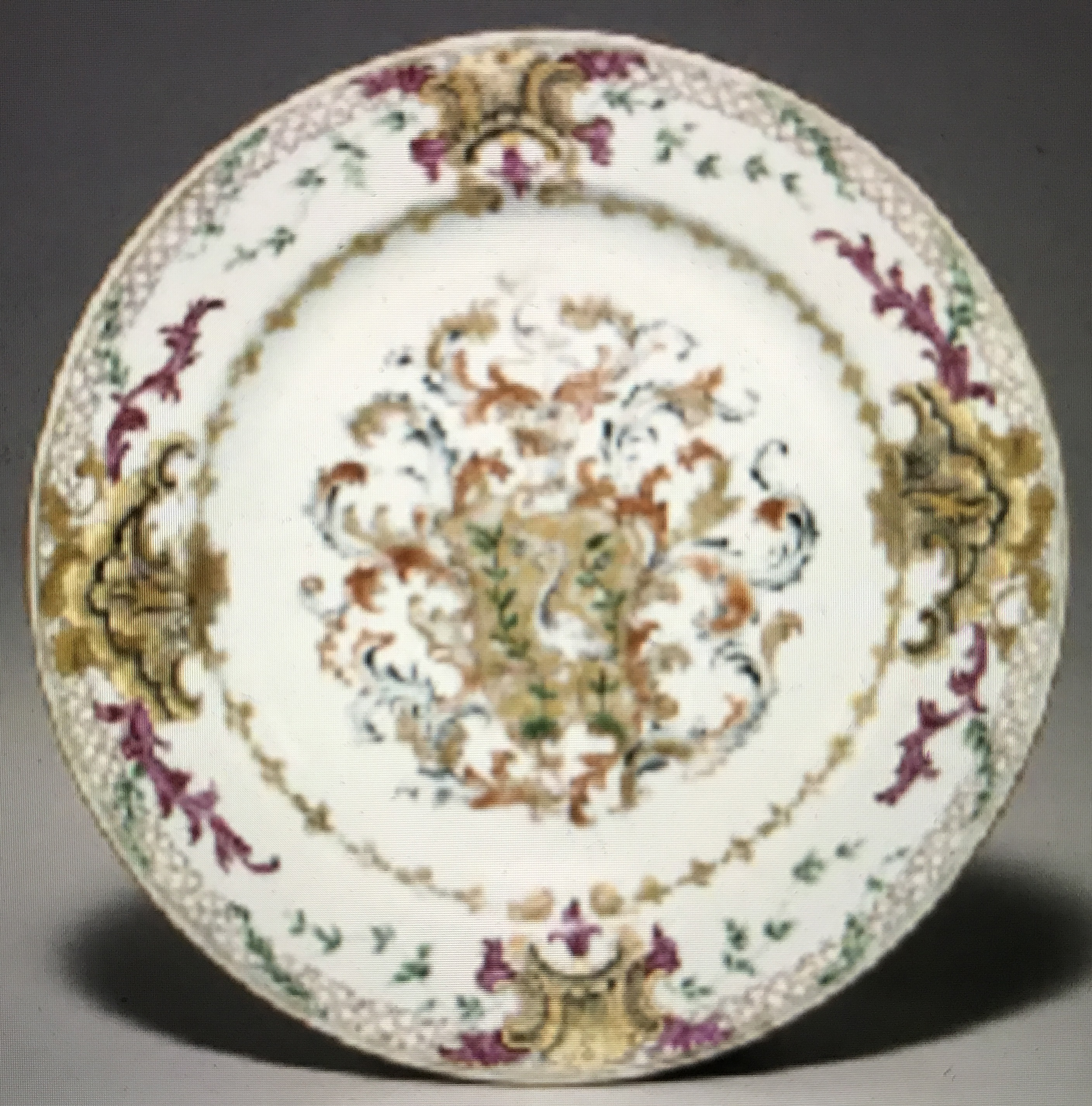 Pieces dated around 1750, with cyphers and rococo scrolls, for the Dutch market, are illustrated by John Ayers & David Howard in China for the West, T.II, p. 398.
Another similar pieces are illustrated by Nicolas & François Hervouët in La porcelaine des Compagnie des Indes à décor occidental, 1987, p. 332, 14. 26.
Notice
This piece came from a service almost certainly ordered for the Dutch market.