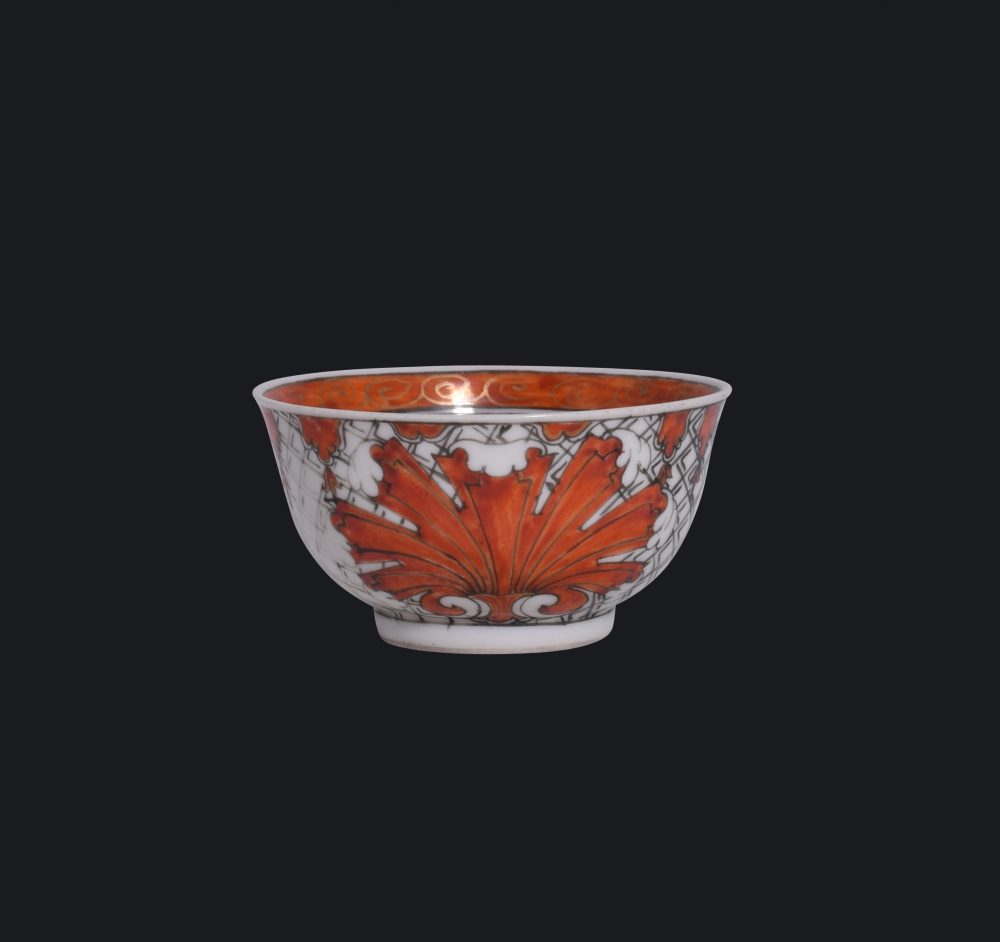 A rare Chinese tea bowl decorated in the palmette pattern for the Dutch market. Pronk workshop. Qianlong period
Decorated in the palmette pattern in iron-red and grisaille, attributed to the "Pronk workshop".
Country:

China

Period :

Qianlong (1736-1795), ca. 1740

Material:

Porcelain

Dimension:

2.75 in. (7.5 cm)

Reference :

C157

Status:

sold
Related works
Tea wares pieces with this decoration were published by Cohen & Cohen and William Mothley in Baroque & roll, november 2015, pp. 118-119, no. 74 & 75.
A milk jug was published by CJA Jörg in Chinese Export Porcelaine, Chine de Commande from the Royal Museums of Art and History in Brussels, pl. 155.
A cup and saucer is also in the collection of the Peabody Essex Museum and published by Sargent in Treasures of Chinese Export Ceramics from the Peabody Essex Museum, 2012, p. 291.
Notice
This is one of the rarest designs from the "Pronk workshop". it is not directly attributed to Pronk himself but elements from it are found in the Arbour pattern which is attributed to him. A number of pieces of this pattern including a range of plates and large chargers remain with one family, whose family legend attributes the original order for the pieces to their ancestor Cardinal Sluse, calling it "le service de Cardinal Sluse". This cannot be strictly accurate as the Cardinal, Jean-Gualter Sluse, lived from 1628-1687. His brother René-François was an important mathematician and the youngest brother was a lawyer who became Baron de Sluse. The Baron built a big memorial to his distinguished brothers in Liege Cathedral and his son, or his grandson lay have ordered this service.