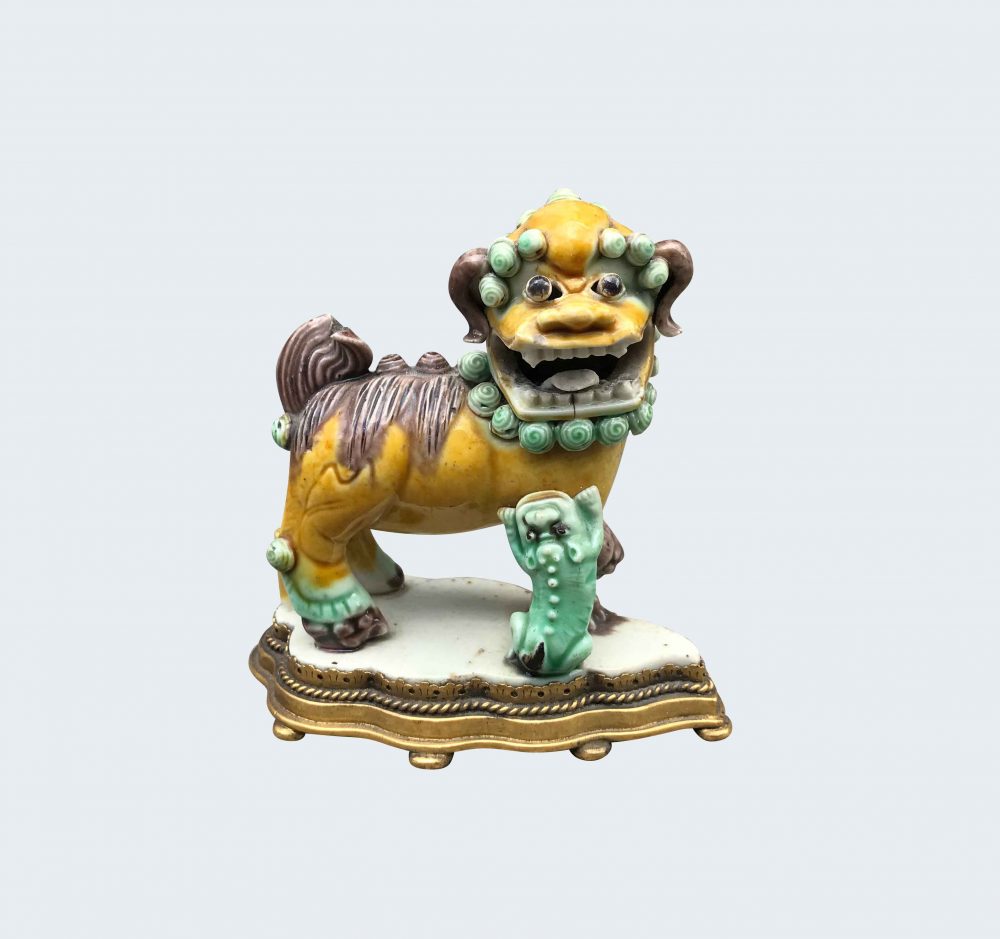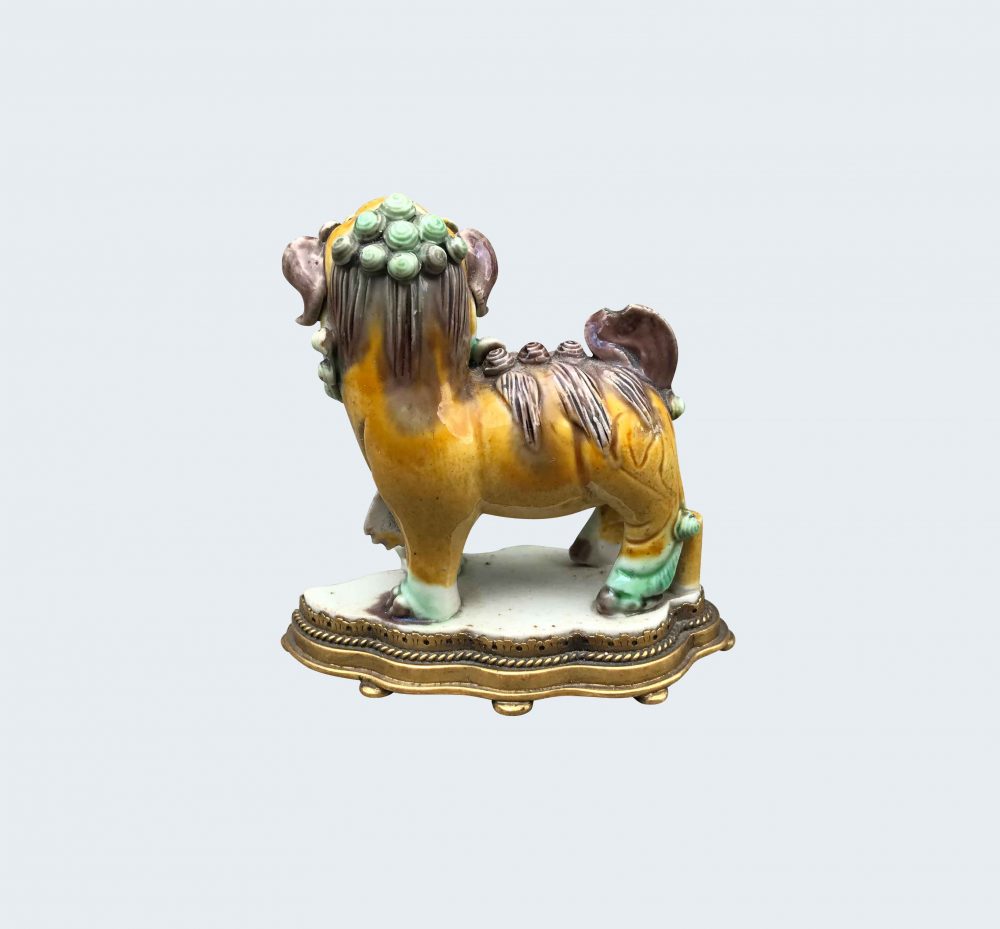 A Chinese lion joss stick holder decorated with famille verte enamels on the biscuit. Kangxi period.
Decorated in famille verte enamels on the biscuit, standing on four feet and looking to the right, with moveable eyeballs and on an Artemisia leaf-shaped base which symbolized the driving away of evil.
Country:

China

Period :

Kangxi (1662-1722)

Material:

Porcelain

Dimension:

3.35 in. (8.5 cm)

Reference :

B530a

Status:

sold
Provenance
Collection Grog-Carven
Notice
Buddhist lion were often represented in pairs, one male and one female. In China, small incense burners such as the present example were generally used on the domestic altar, but they were also commonly used to scent the interior of a house. In Chinese, joss sticks are called "shi chen xiang", which means "hour" incense. This indicates that they were also used to mark the passing of time. Although the final destination of this group is not known, it is clear that this shape was popular for export. Chinese Buddhist lions were also known as "Dogs of Fô" in the West.