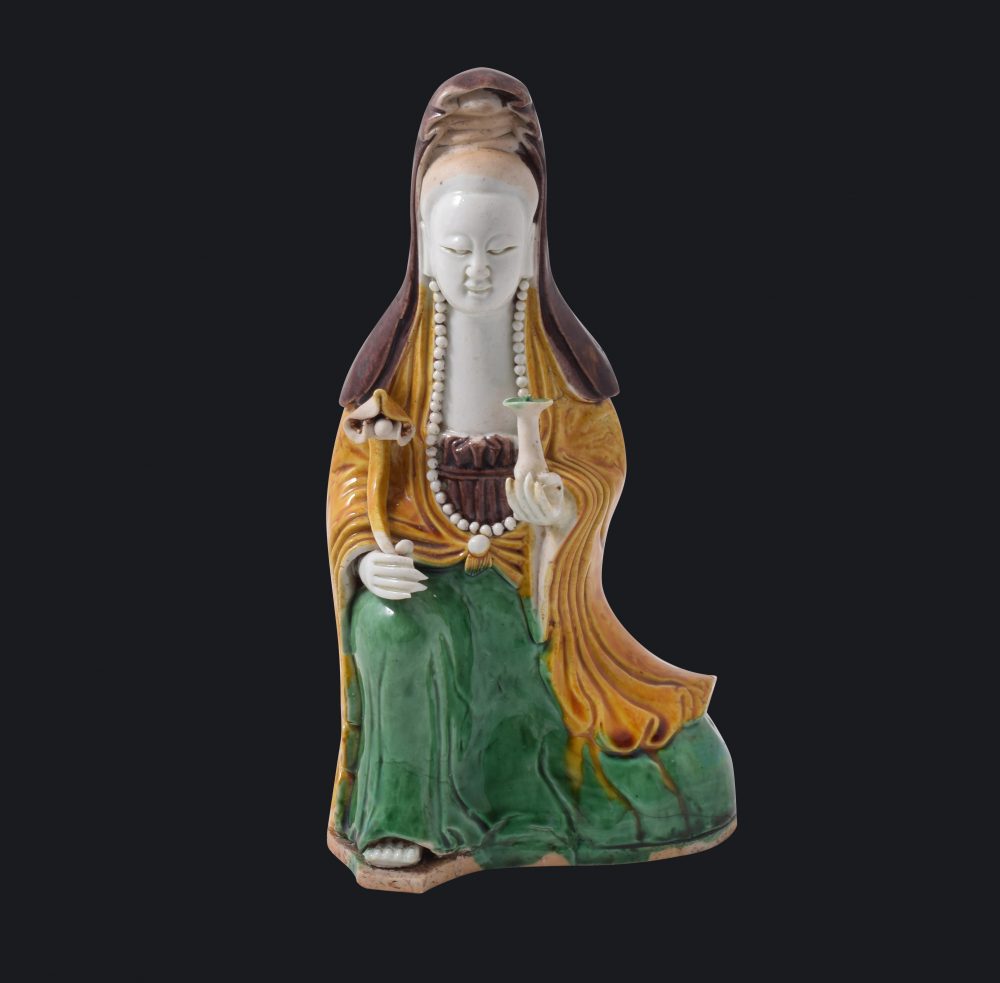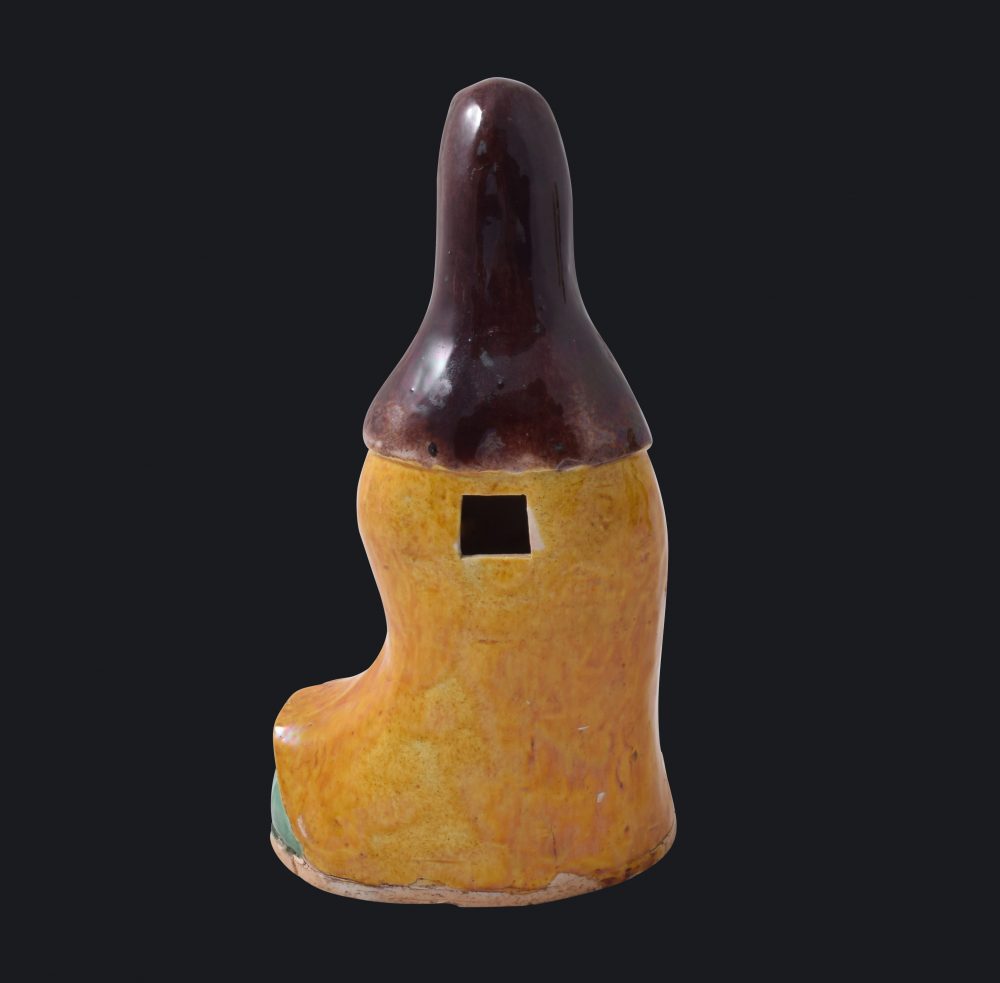 A Chinese figure of guanyin decorated with famille verte enamels on the biscuit. Kangxi period.
A figure of Bodhisattva Guanyin seated upon a base with one leg touching the ground and the other bent upwards. She wears a long robe and clock over head, and is modeled with a serene expression on her face. She is holding a small vase in one hand and a lotus in the other.
Country:

China

Period :

Kangxi (1662-1722)

Material:

Porcelain

Dimension:

7.87 in. (20 cm)

Reference :

C228

Status:

sold
Related works
A very similar Guanyin is published by Jorge Welsh in Biscuit: Refined Chinese Famille Verte Wares, 2012, pp. 206-210.
Another similar was published by Vanderven in Enamel on biscuit porcelains, 2015, p.20, no. 6.
Another is in the collection of the Shanghai Museum and published by Qingzheng Wang in Kangxi Porcelain Wares from the Shanghai Museum, 1998, pp. 232-233, pl. 151. Others figures are also in the Metropolitan Museum (NYC), the Victoria & Albert Museum (London), or the Musée Guimet (Paris).
Notice
Guanyin is one of the most popular Buddhist deities in China, and originated from an Indian male bodhisattva called Avalokitesvara. From around the 12th century onwards, this deity was mostly represented in female form in China, when she was connected with a legendary princess called Miao-shan. Here, Guanyin is shown in the posture of "royal ease" (rajalalitasana), with one leg flat and the other bent upwards.