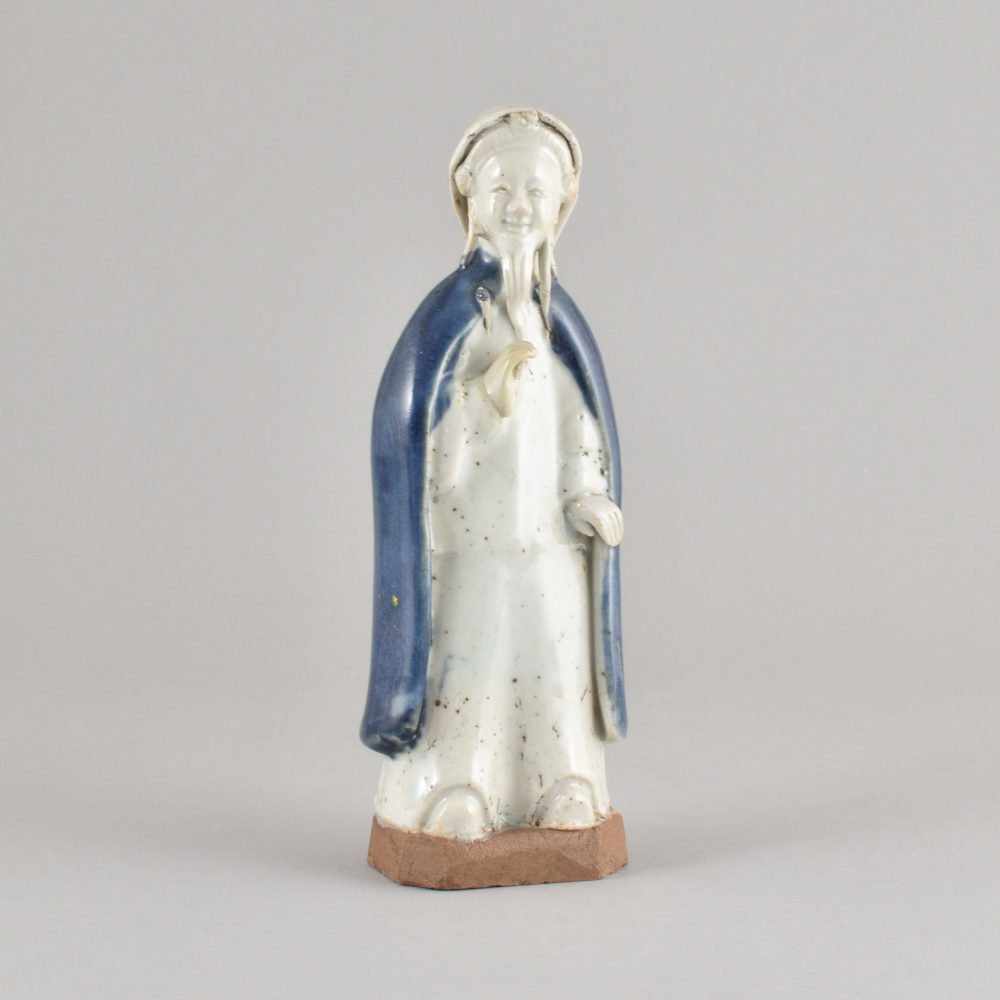 A Chinese glazed biscuit figure of bearded man of the "Geldermalsen type". Qianlong period
Representing a bearded man wearing an unusual hat and a long blue cloak.
Country:

China

Period :

Qianlong (1735-1795)

Material:

Porcelain

Dimension:

7.48 in. (19 cm)

Reference :

C571

Status:

sold
Related works
An identical figure is in the collection of the South-African cultural Museum of Cap Town. The figure come from the shipwrecked of The Middelburg, which sank in 1781. This figure is illustrated by C.J.A. Jörg in Porcelain and the Dutch China Trade, 1982, no. 78.
For an identical figure, see Christie's London, Fine Chinese Ceramics and Works of Art, 15 mai 2007, lot 416.
See also Colin Sheaf and Richard Kilburn, The Hatcher Porcelain Cargoes, Oxford, 1988, pp. 156-8 for a discussion on these figures.
Notice
Similar figures were amongst the cargo of The Geldermalsen which sank in the South China seas in 1752, and were included in the sale of the shipwrecked cargo at Christie's Amsterdam (known as the Nanking Cargo) 28 April – 2 May 1986 – lots 5743-5747.