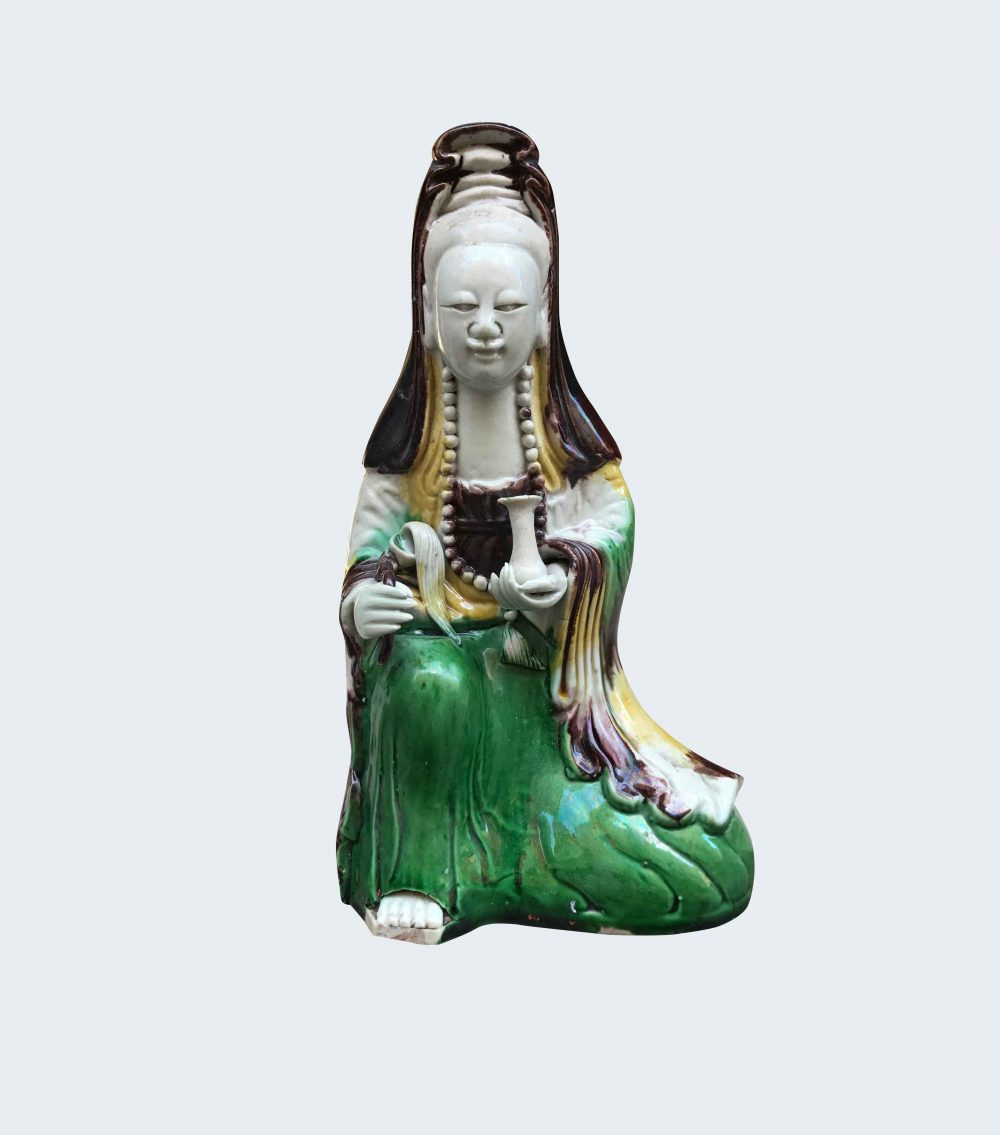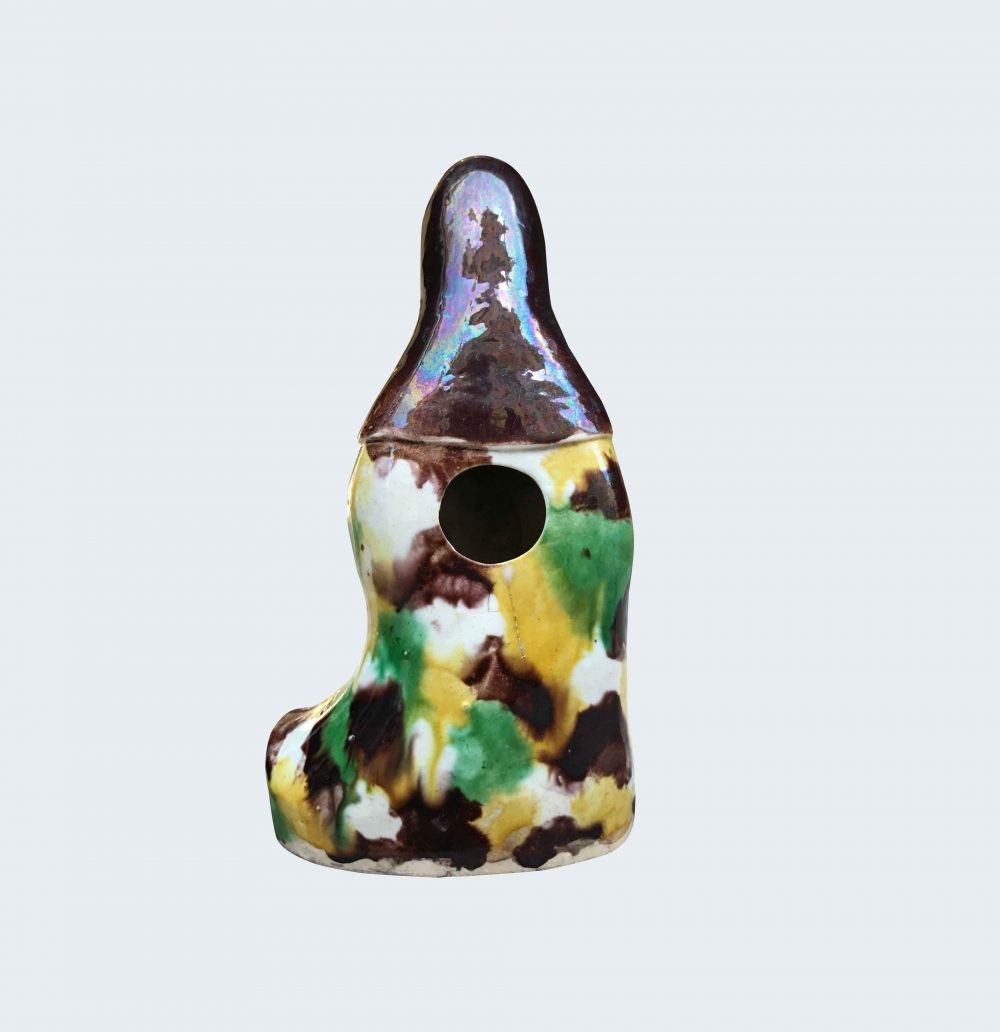 A Chinese figure of Bodhisattva Guanyin decorated with famille verte enamels on the biscuit. Kangxi period.
A figure of the Bodhisattva Guanyin seated upon a thin base with one leg touching the ground and the other bent upwards. She wears a long robe and cloak over head, and is modeled with a serene expression on her face. She is holding a fly-whisk in one hand and a small vase. Her robes are painting on the biscuit with green, yellow and aubergine-purple enamels in a loose "egg-and-spinach" pattern. Her cloak is painted with aubergine-purple enamel and most other parts of her figure are painted with a thin, clear, glaze wash. There is a large circular opening in the centre of the back of the figure.
Country:

China

Period :

Kangxi (1662-1722)

Material:

Porcelain

Dimension:

7.67 in. (19.5 cm)

Reference :

B499

Status:

sold
Related works
A similar figure, but with a different famille verte glaze, is illustrated by Luisa Vinhais and Jorge Welsh in Biscuit: Refined Chinese Famille Verte Wares, Jorge Welsh Books, London and Lisbon, October, 2012, pp. 206-210.
Another figures are preserved in the Marie Vergottis Collection, previously in the George Eumorfopoulos Collection, the Metropolitan Museum of Art (NYC), the Victoria and Albert Museum (London), the Musée Guimet (Paris). Another differently modeled figure was in the Anthony de Rothschild Collection.
Notice
Guanyin is one of the most popular Buddhist deities in China, and originated from an Indian male bodhisattva called Avalokitesvara. Here, Guanyin is shown in the posture of "royal ease" (rajalalitasana), with one leg flat and the other bent upwards. Figures of Guanyin were regularly used for private devotional purposed and probably would have been placed on a personal or family altar.