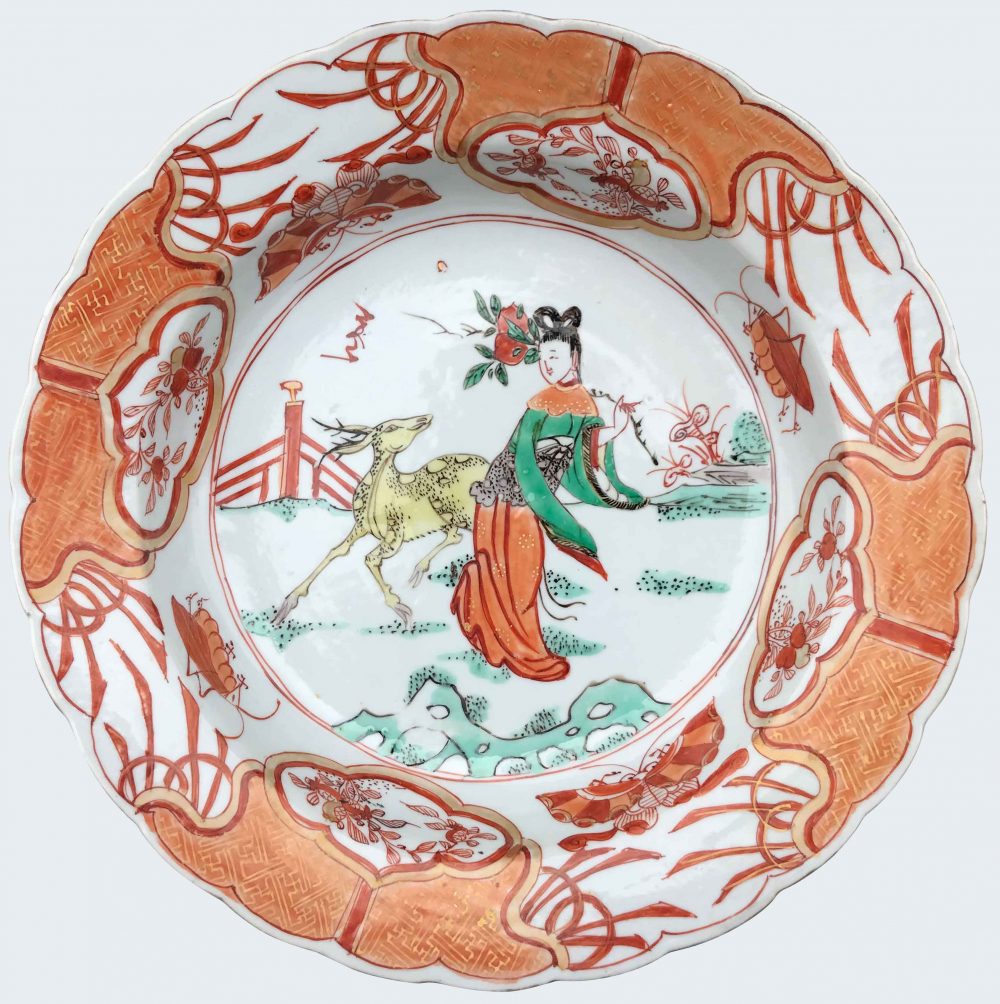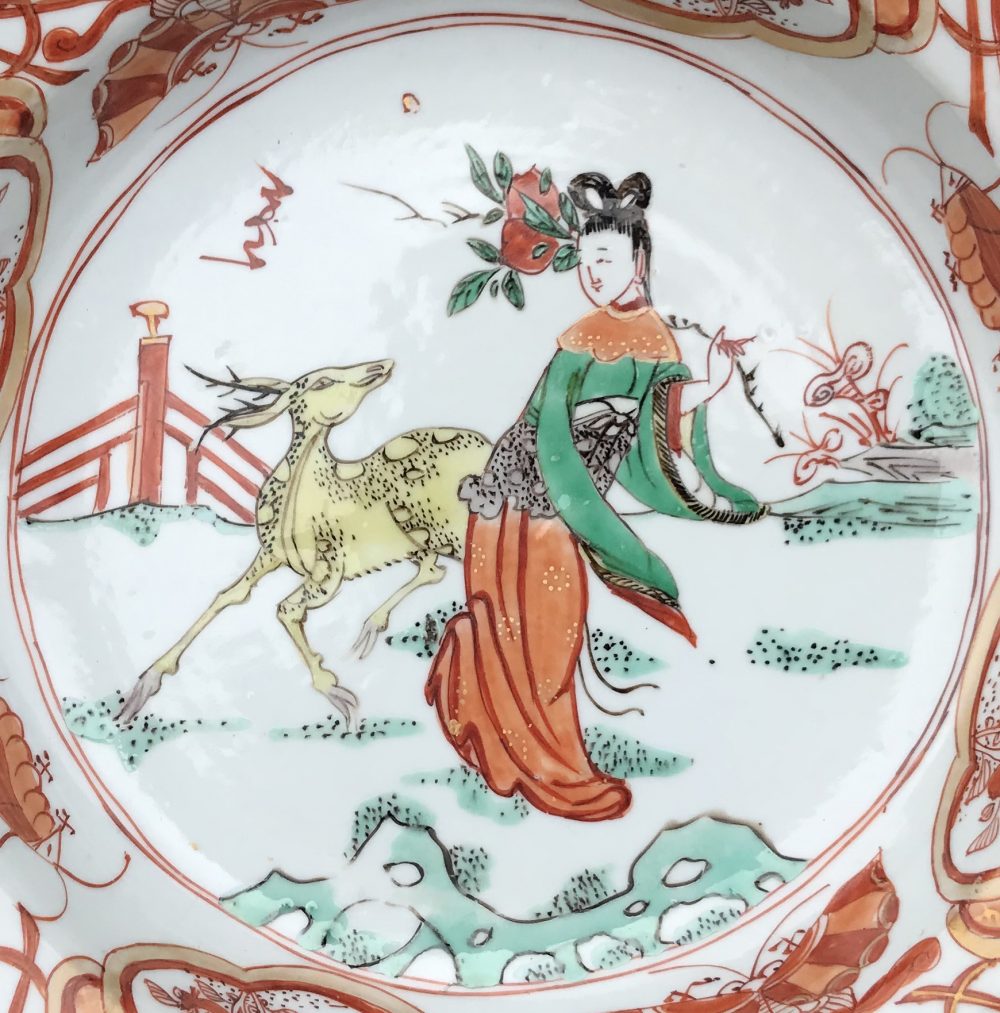 A Chinese famille verte dish decorated with "The Mother of the West". Kangxi period
With shaped, lobed tim and deep well, decorated in rouge-de-fer, gold and famille verte enamels, with a maiden-goddess bearing a spray of fruit on a terrace, while a spotted yellow deer runs beside her, looking up. The rim in rouge-de-fer and gold, the design in imitation of Kraakware.
Country:

China

Period :

Kangxi (1662-1722), ca. 1710

Material:

Porcelain

Dimension:

9.44 in. (24.5 cm)

Reference :

C164

Status:

sold
Related works
An identical dish, from the Hoddroff Collection is illustrated by David S. Howard in The choice of the private trade, the private market in Chinese Export Porcelain illustrated from the Hodroff Collection, London, Szemmer, 1994, p. 283, no. 341.
Notice
As Howard Hansford writes "Hsi Wang Mu, Queen Mother of the West, Royal Lady of the West. A fabulous being reputed to dwell in a palace on K'un-lun Mountains, where she presides over the hosts of the genii guards the peaches of immortality.