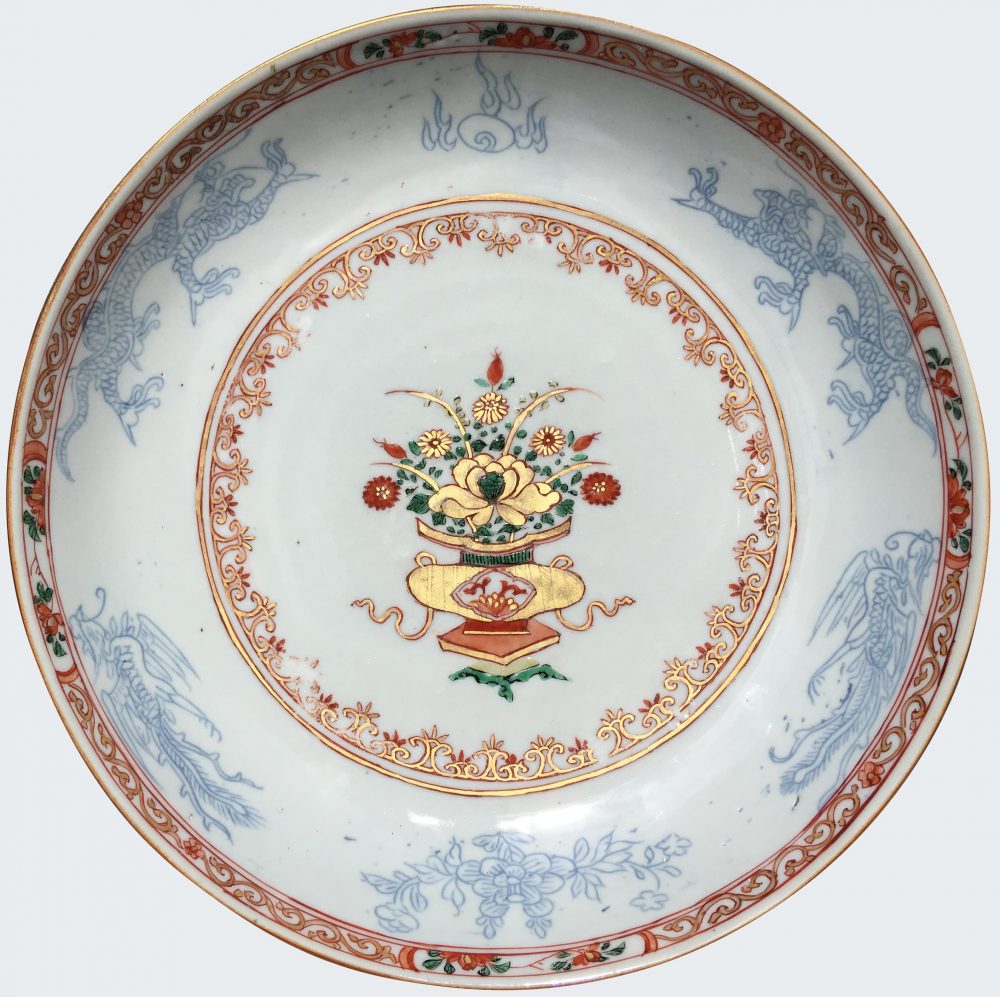 A Chinese famille verte dish decorated with phoenix and dragons. Kangxi period.
Decorated in the famille verte enamels, underglazed blue and gold, with a border of two dragons, together with a pair of phoenix separated by a peony spray and a basket of flowers in the center within a scroll band.
Country:

China

Period :

Kangxi (1662-1722)

Material:

Porcelain

Dimension:

22 cm

Reference :

B256

Status:

sold
Provenance
Private collection from Nantes
Related works
The decoration of the rim with dragons and phoenix is apparently rare. There is no more than ten armorial services, apparently all for the English market, painted with underglazed blue dragons on the rim ; one plate with the arms of William Heathcote, published by Howard in Chinese Armorial Porcelain (p. 217) ; one barber bowl with the arms of William Gosselin published by Howard in The Choice of the private Trader (p. 227), or a dish held on at the Reeves Center Collection (USA) with the arms of William Fazakerley with a basket of flowers (Howard, 1974, p. 352). For on similar dish (36 cm), with a central flowering branch, see Christie's London, 7 november 2012, lot 640.