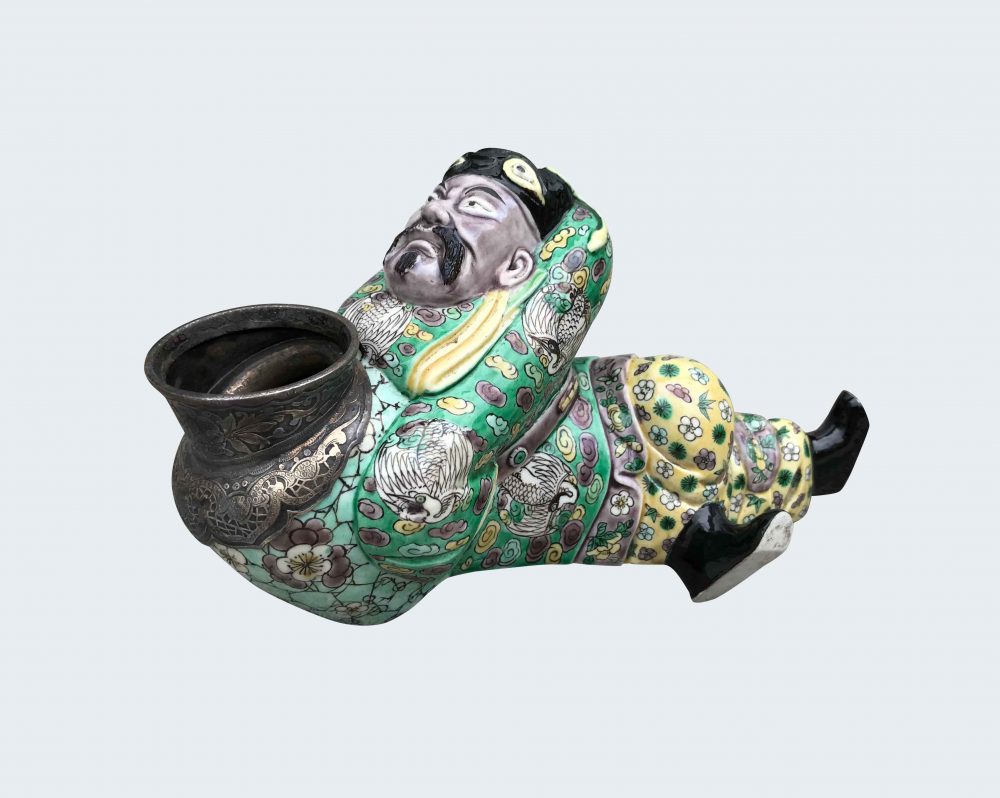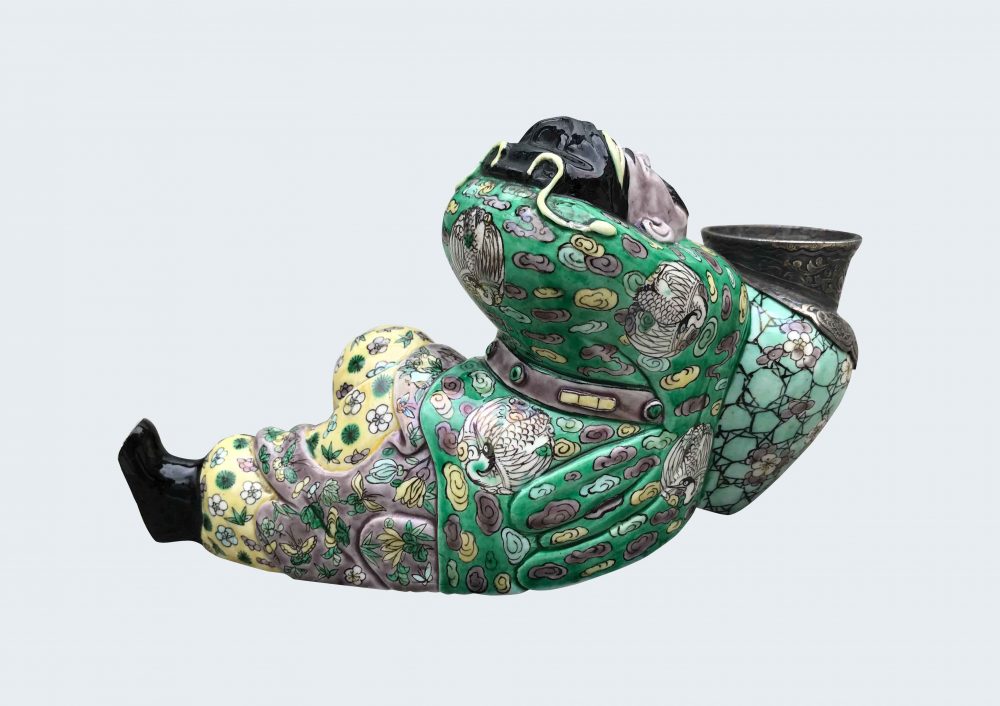 A Chinese famille verte biscuit water pot modeled as the drunken poet Li Tai Bai. 18th/19th century
Famille verte water pot modelled as the drunken poet Li Bai (701-762), wearing green and yellow robes and resting against a wine jar.
Country:

China

Period :

18TH/19th century

Material:

Porcelain

Dimension:

7.08 in. (18 cm)

Reference :

B701

Status:

sold
Related works
A very similar piece, is illustrated in the catalogue recently published "A Culture revealed Kangxi Era Chinese Porcelain from the Jie Rui Tang Collection", Jieruitang publishing, 2017, p. 102, no. 34.
Notice
Li Bai (701-762), also called Li Po, was acclaimed in his own day for his poetic genius, a reputation that has endured over the centuries. A somewhat romantic figure, Li Bai wrote timeless, inspirational poems about friendship, love, loss and wine. His style was innovative, yet respectful of earlier traditions. His love of wine was well known, and he is immortalized in the famous poem "Eight Immortals of the Wine Cup", by his good friend and contemporary Du Fu.