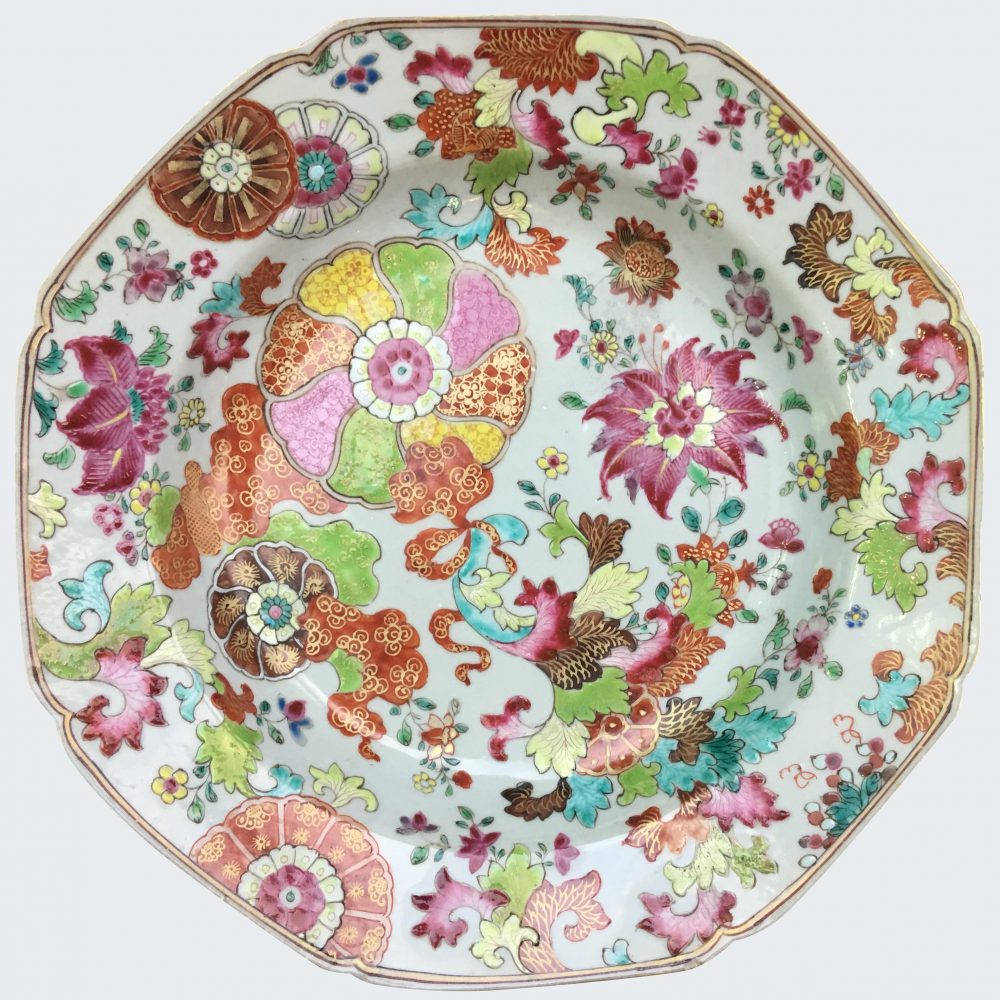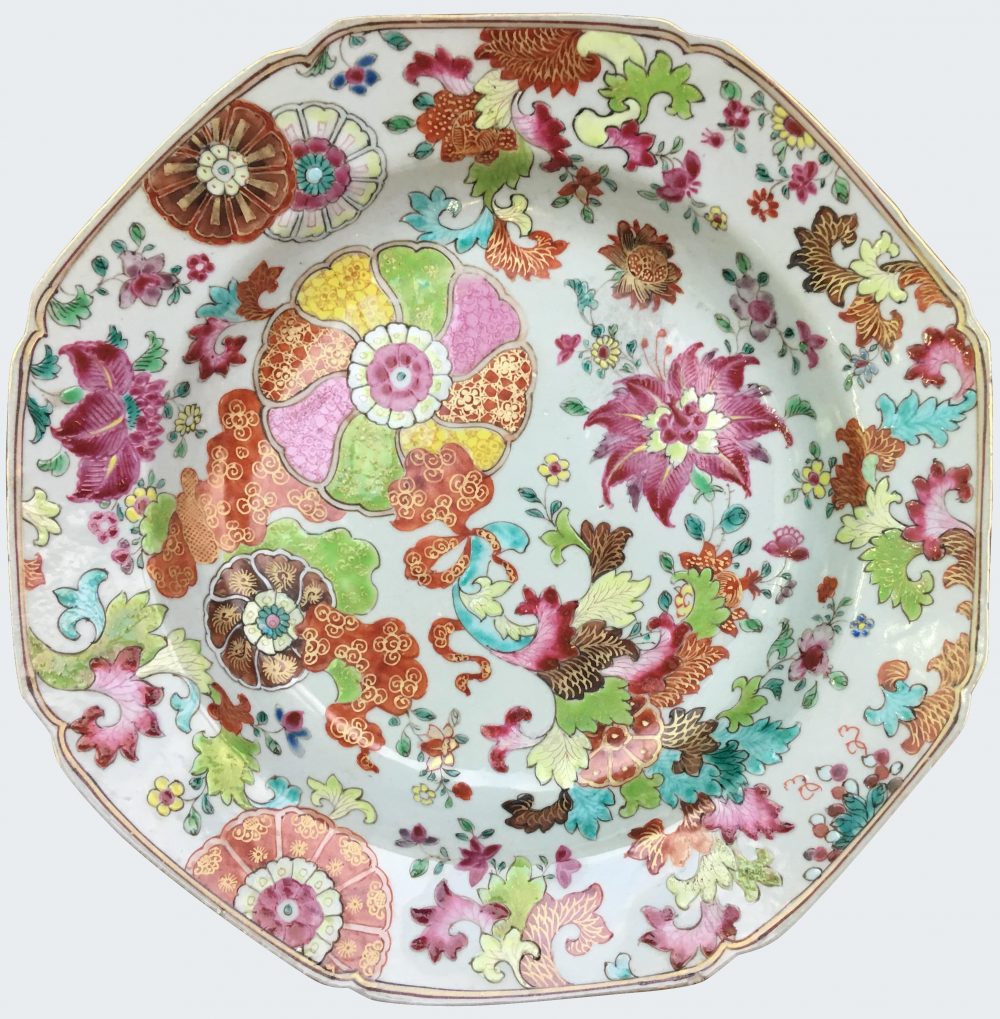 A Chinese famille rose "pseudo tobacco leaf" pair of plates. Qianlong period.
With shaped octogonal rim indented at the moulded corners and accentuated by a sepia line. Covering the plate is a poorly-designed "floating" pattern of flowers and plants in famille rose enamels, including turquoise, orange and green, reminiscent of the five "mandarin" shades which were by this date dominating much of the figure painting on Chinese porcelain.
Country:

China

Period :

Qianlong period (1736-1795), circa 1770

Material:

Porcelain

Dimension:

8.85 in. (22.5 cm)

Reference :

B324

Status:

sold
Related works
For a large dinner service with this pattern (sold 52.500 USD), see Christie's NYC, 27 january 2014, lot 425.
Pierre L. Debomy, Tobacco leaf and Pseudo Feuille de tabac et Pseudo, A tentative inventory, 2013, p. 196 (repertoried as the model C1).
Jean Mac Clure Mudge, Chinese Export Porcelain in North America, p. 162, fig. 254.
David Howard & John Ayers, China for the West, vol. II, p. 540.
Regina Krahl & Jessica Harrison-Hall, Ancient Chinese Trade Ceramics From The British Museum, pp. 140-143.
Notice
John Ayers & David Howard call this motif in China for the West (vol II, p. 540) "passion and pomegranate flower".