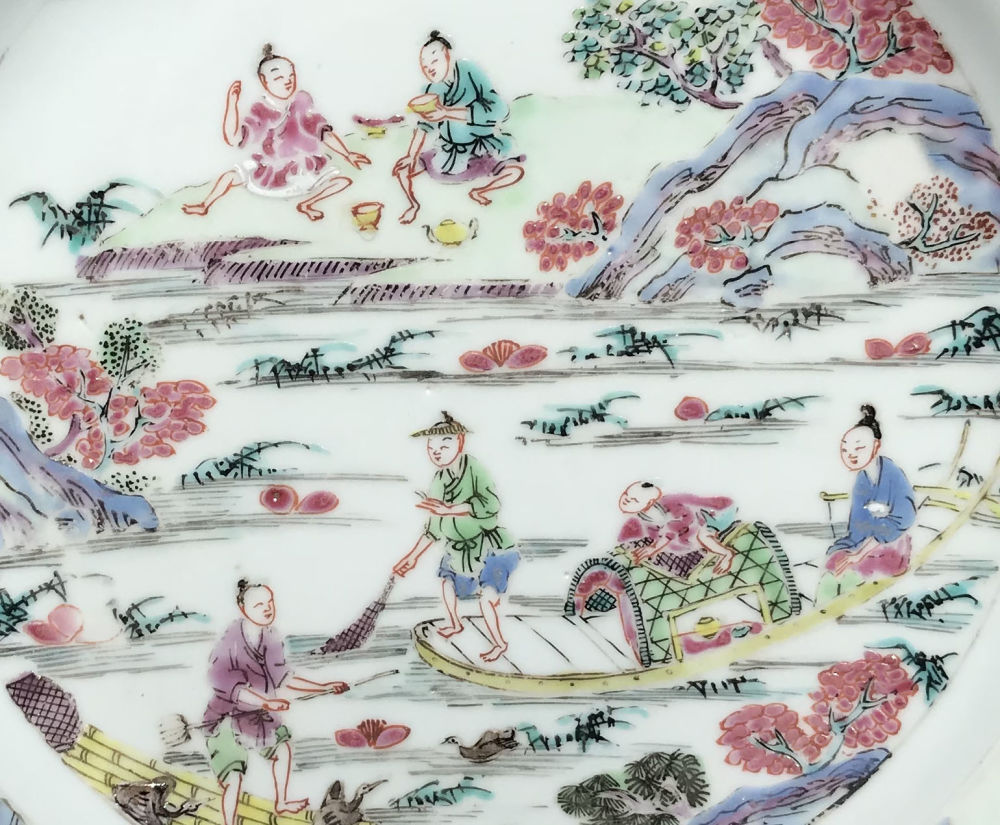 A Chinese famille rose plate decorated with figures. Yongzheng period
Decorated in opaque enamels from the famille rose palette enamels in the centre with a busy outdoor scene with a man on a boat with a lady and a boy, another man ashore feeding ducks, two seated man eating, with a very unusual border decoration also with people in different activities.
Country:

China

Period :

Yongzheng (1723-1735)

Material:

Porcelain

Dimension:

8.66 in. (23 cm)

Reference :

B897

Status:

sold
Related works
For an identical plate, see A. Varela Santos, 100 years of Chinese Export Porcelain, 2013-2014, p. 80, no. 72.
Notice
In the 18th century the Europeans were very interested to learn about China and its people. To supply the market demands, merchants imported oil paintings, watercolours, models of people in clay and porcelain, including – but much less often – pieces with scenes like this one. The decoration of this plate is very unusual because it breaks the standard patterns of the time. It must have been a very special request and very expensive to ful l it.