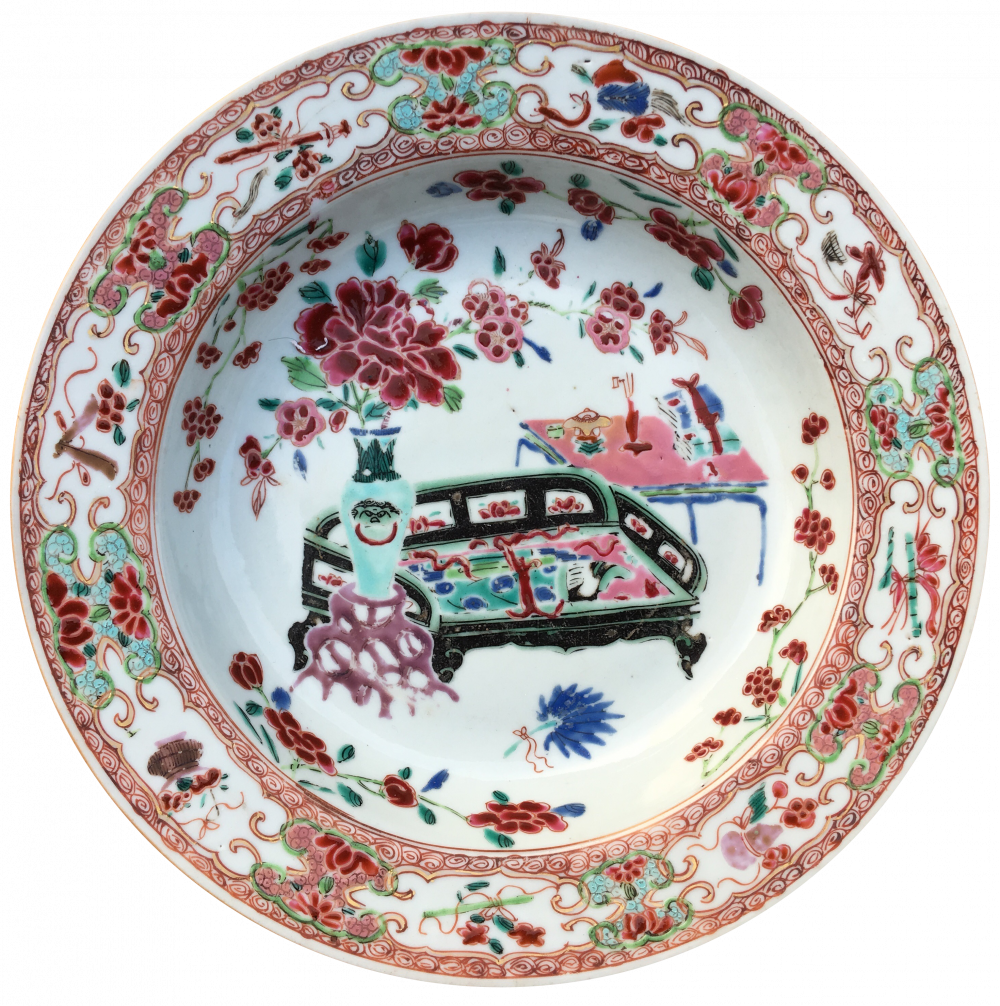 A Chinese famille rose plate decorated with an elaborate throne. Yongzheng period.
The center scene, unusual in that it shows a richly-appointed interior without any human figures, depicts an elaborate throne surrounded by the ornate furnishings favored by the Qing emperors. These furnishing include a low table with books, incense burner, ornamental vases with flowers, scholarly paraphernalia, a barrel seat and a fan. The famille rose palette, with its blending of white in both the blue and green enamels, the complex borders, brown rim edge, and four lingzhi on the revers side, all indicate a Yongzheng date for this plate.
Country:

china

Period :

Yongzheng (1723-1735)

Material:

Porcelain

Dimension:

22,9 cm

Reference :

B234

Price:

upon request

Status:

sold
Related works
An identical plate is held on at the China Trade Museum (inventory number 1972.5.3) at Milton in the Massachusetts (USA) and is illustrated in the catalogue of the exhibition Yang-ts'ai : The Foreign Colors – Rose Porcelains of the Ch'ing Dynasty (no. 6).