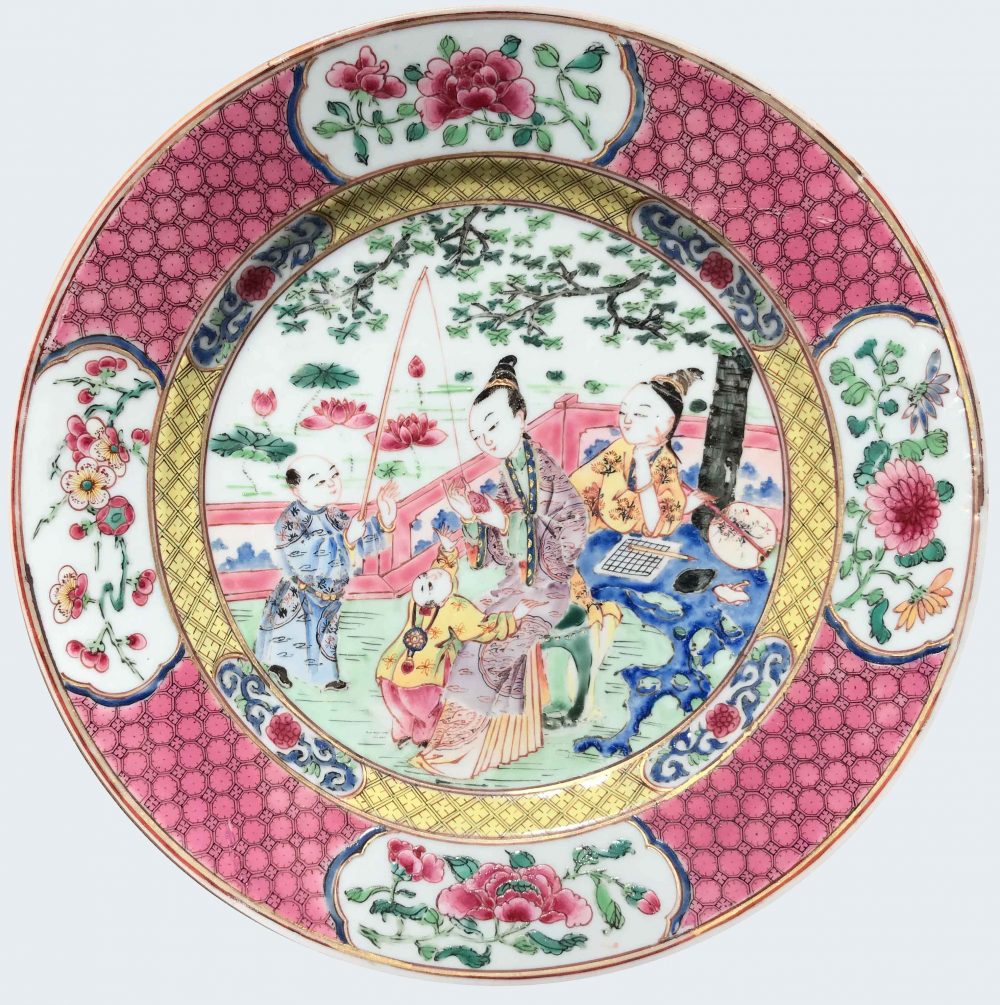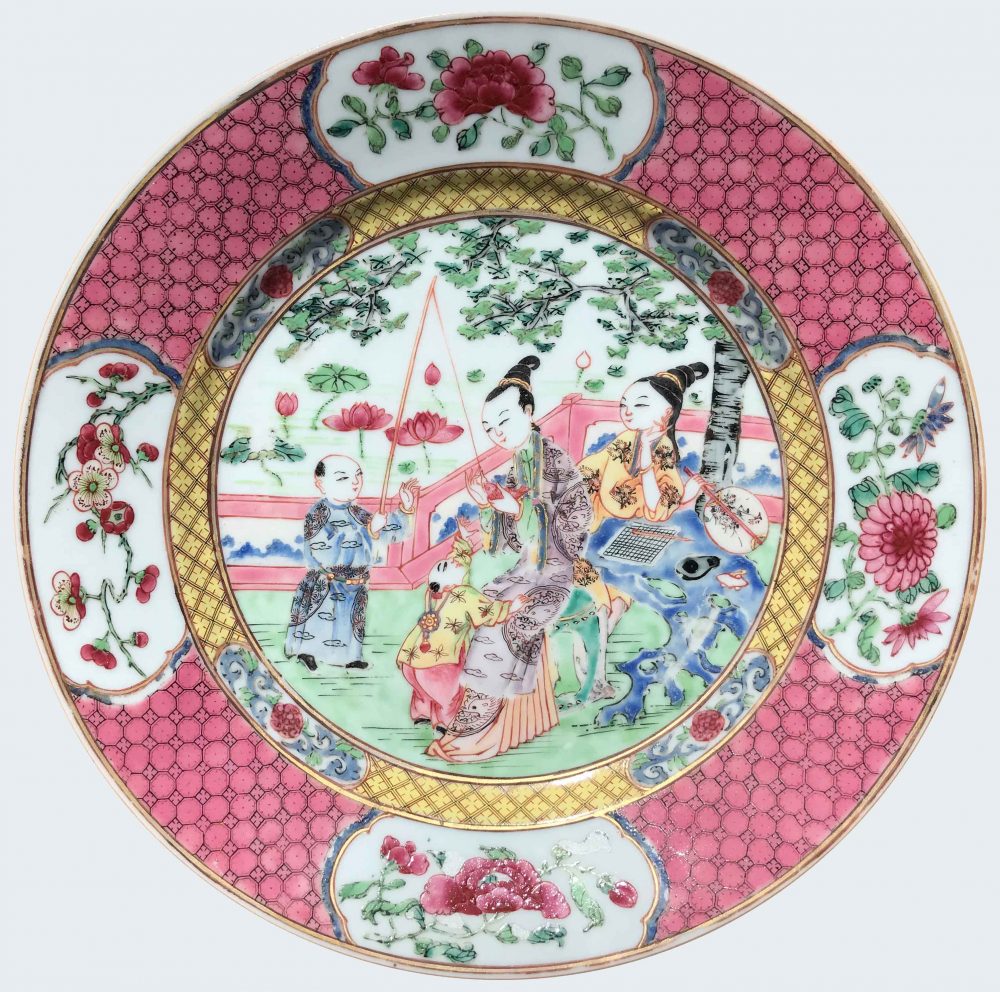 A pair of Chinese famille rose plates decorated with two ladies and young boys. Yongzheng period.
Decorated in the famille rose enamels and gold, with reserved panels of peony, chrysanthemum, and hawthorn sprays on a cell-diaper ground framed by narrow bands at the rim, trellis-diaper border interspersed with a reserved floral sprays in the well, central scene of two women seated in a terrace, one whom unhooks a fish from a pole held by a small child while the other and a second child look on, an overarching tree, a winding fence, and a lotus pond in the background, honey-brown edge on the rim .
Country:

China

Period :

Yongzheng (1723-1735)

Material:

Porcelain

Dimension:

8.66 in. (23 cm)

Reference :

B832

Status:

sold
Related works
An identical plate is illustrated By Willamson in The Book of Famille Rose, London 1927, pl. IXLVI, pp. 148-149.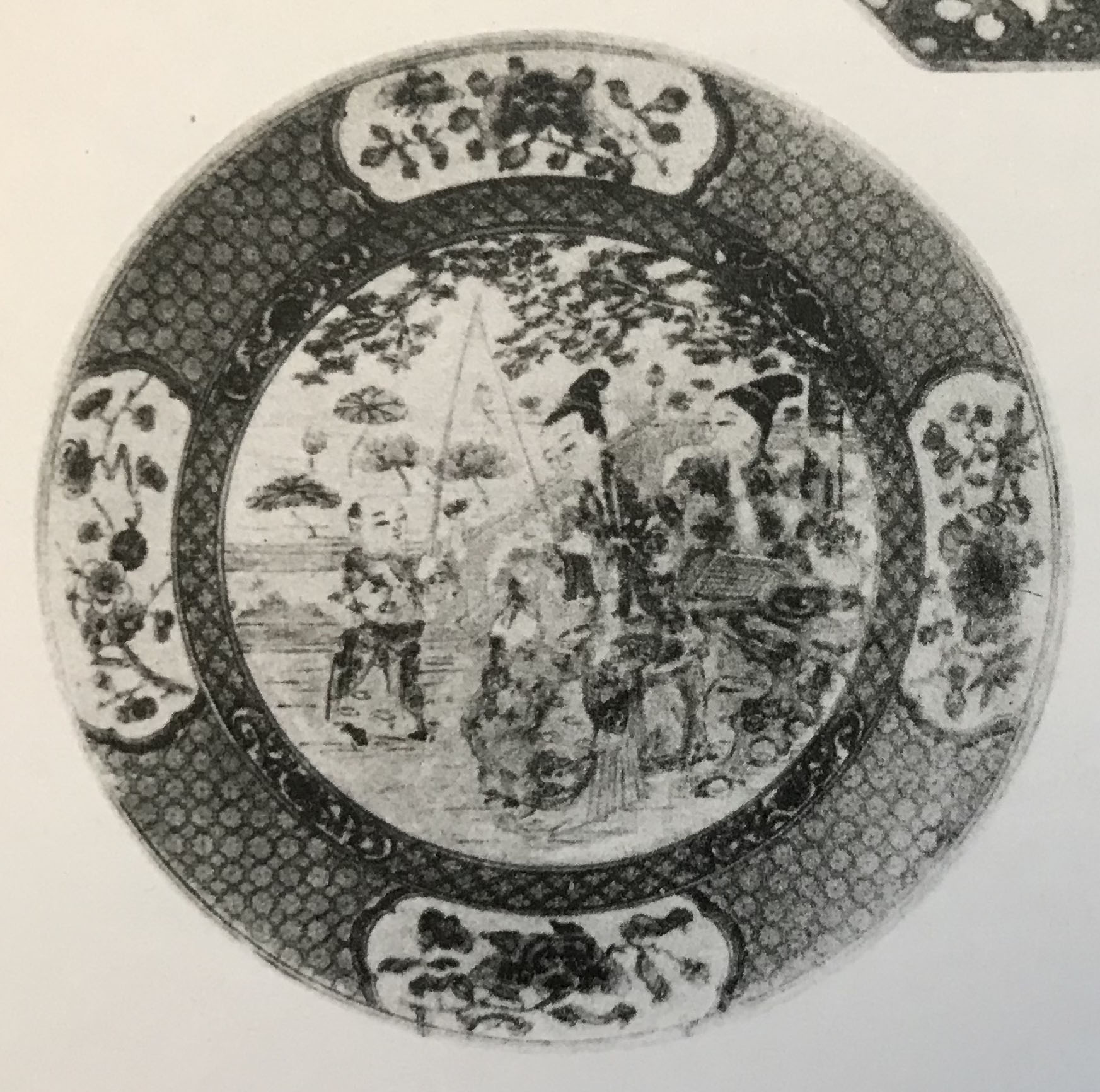 Another plate is illustrated by Thomas V. Jr Litzenburg in Chinese Export Porcelain in the Reeves Center Collection at Washington and Lee University, 2003, p. 60, no. 43.
Notice
Scenes of beautiful women and young children at leisure in garden settings framed within intricate borders of reserved panels on diapered grounds are characteristic of a group of finely painted wares made during the Yongzheng period (1723-1735). Often densely composed and usually employing the full range of the famille rose palette, these designs soon appealed to European tastes. This design depicts also the ideals of a Chinese mother with her sons, in a cultured and luxurious lifestyle.