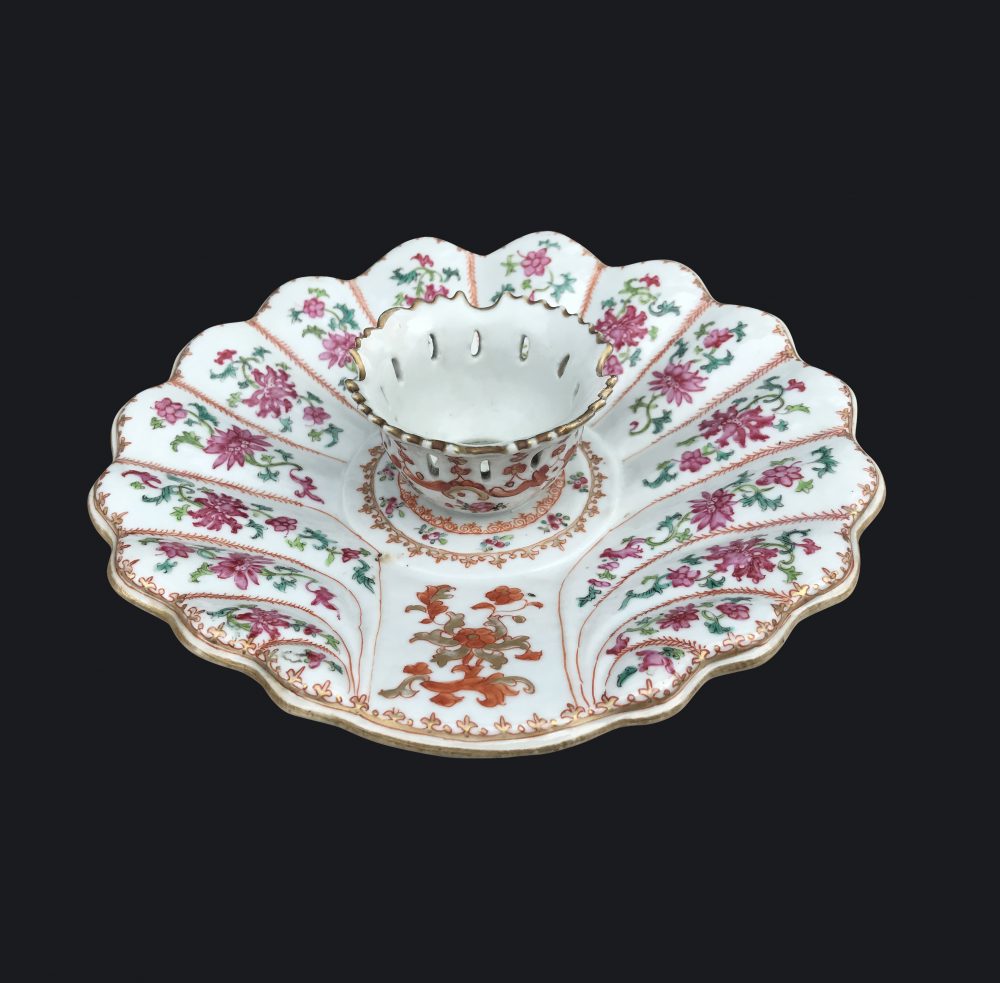 A Chinese famille rose mancerina decorated with flowers. Qianlong period
Decorated in the famille rose palette with sprays of flowers, with a large saucer modeled in the shape of a shell with moulded ribbed and fluted sections, lobed edges and a foliate rim, the circular cup holder with pierced oblong slots at the sides and a foliate rim.
Country:

China

Period :

Qianlong (1735-1795), ca. 1740/1750

Material:

Porcelain

Dimension:

8.66 in. (23 cm)

Reference :

C191a

Status:

sold
Related works
This shape is illustrated and described by Luisa Vinhais & Jorge Welsh in Out of the Ordinary: Living with Chinese Export Porcelain, Jorge Welsh Books, 2014, pp. 154-157.
Notice
After a silvered model, made predominantly for the Spanish market, the mancerina was similar injunction to the tasse trembleuse, and was designed to hold a chocolate cup known as a jicara. It was invented by a Spanish grandee, in Mexico, in the seventeenth century and was named after the man who had invented it, Pedro de Toledo, 1st Marquis of Mancera, who served as Viceroy of Peru from 1639 to 1648. Known in England as "Chocolate stand", some were ordered from China but remain more easy to find in Southern Europe.