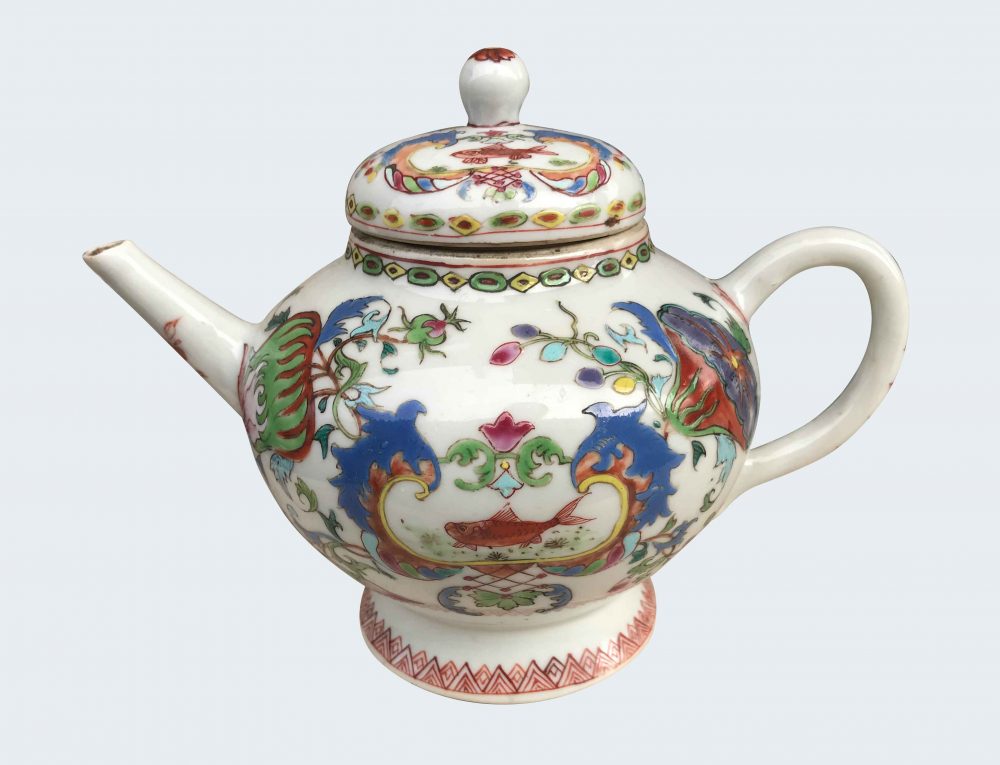 A large Chinese famille rose « Madame de Pompadour » teapot. Qianlong period.
Brightly enamelled to the interior with a peony medallion encircled at the rim by floral sprays and seed pods flanking cartouches alternately enclosing a fish or an eagle.
Country:

China

Period :

Yongzheng (1723-1735) or Qianlong (1735-1795)

Material:

Porcelain

Reference :

B624

Status:

sold
Related works
Several pieces from this service are held on in the British Museum, or in different French museums as the Musée Guimet, the Musée Grobet-Labadié in Marseille, the Musée de Saint-Omer, the Musée des Arts Décoratifs de Paris or the Musée des Arts décoratifs of Bordeaux.
Notice
Michel Beurdeley, Porcelain of the East India Companies, London, 1962, cat. 190, p. 194.
David S. Howard, The Choice of the Private Trader, London, 1994, no. 271, p. 229.
David Howard, John Ayers, China for the West, vol. II, London and New York, 1978, p. 443.
Rose Kerr, Luisa E. Mengoni, Chinese Export Ceramics, London, V&A Publishing, 2011, p.54, pl.67.