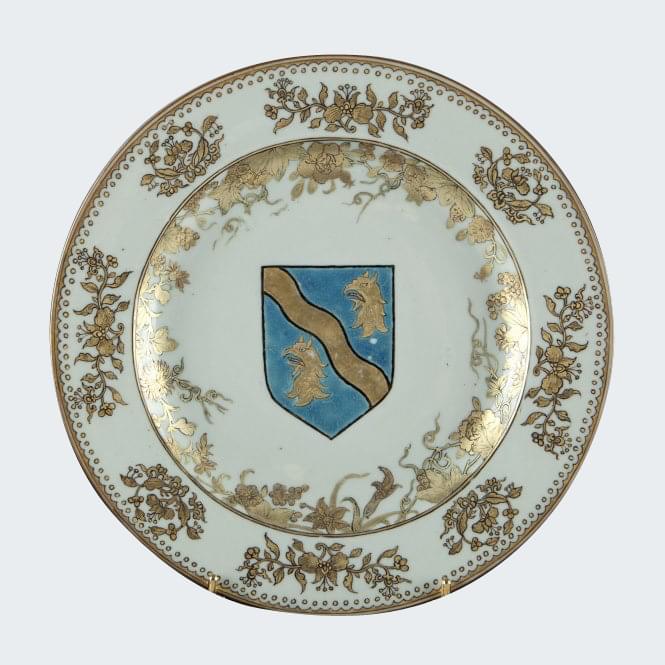 A Chinese export armorial plate for the english market (West of Cliff). Yongzheng period.
Decorated in polychrome enamels and gold, with engrailed dots and floral sprays on the rim, leafy vine of grapes and flowers in the well, armorial at the center. The arms are those of West of Cliff.
Country:

China

Period :

Yongzheng (1723-1735), circa 1733

Material:

Porcelain

Dimension:

22,9 cm

Reference :

A42

Status:

sold
Related works
A plate from this service is illustrated by Thomas V. Litzenburg, Jr. in Chinese Export Porcelain in the Reeves Center Collection at Washington and Lee University (p. 96).
Another models are published by Howard (1974, p. 271), or Tudor-Craig (1925, p. 96).
Notice
The family, according to Howard, is probably related to the Wests of Broadwater and Woodmancote, which are in the Bramber Rape of Sussex. The luxuriant floral sprays and scrolling vine pattern on the plate shown here reflect the growing influence of European taste that marked the transition in the decorative style of armorial services between the Yongzheng and Qianlong periods.