A Chinese "en grisaille" plate decorated with Dutch people looking at a landscape. Qianlong period.
Decorated "en grisaille", with Dutch people next an architecture and looking at a landscape, with a field-glass.
Country:

China

Period :

Qianlong (1735-1795), circa 1750

Material:

Porcelaine

Dimension:

8.66 in. (23 cm)

Reference :

B660

Status:

sold
Related works
For an identical plate, see Hervouët & Bruneau dans La porcelaine des Compagnie des Indes à Décor Occidental (Paris, 1986, p. 100, fig. 4.59 – provenance H. Glatz, London).
Another plate is in the Reeves Center Collection at the Washington and Lee University and published in the catalogue of the collection by T. V. Litzenburg (no. 142).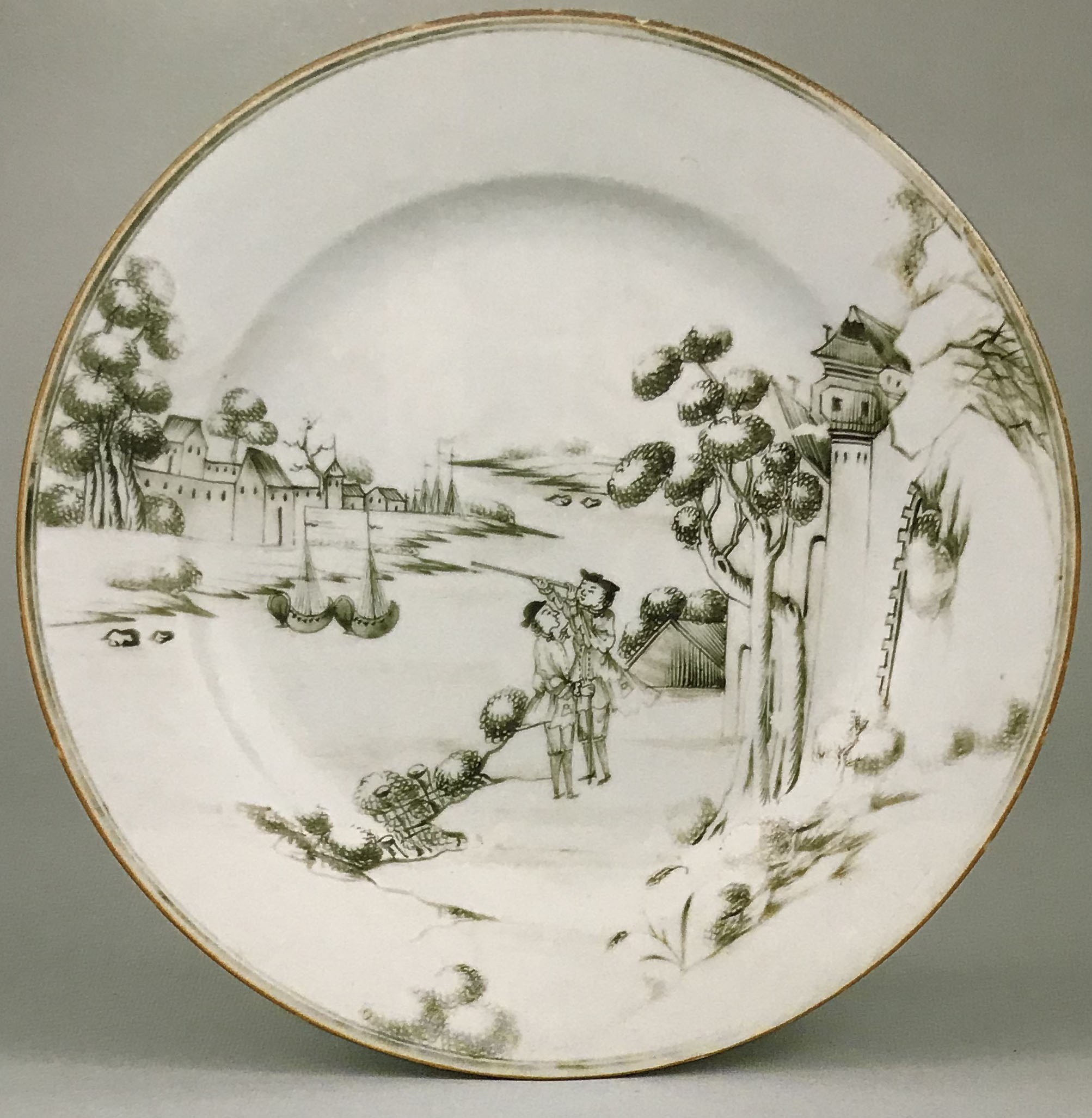 Notice
Howard (The Choice of the Private trader, 1994, no. 65) illustrates a circa 1740 plate in polychrome enamels with a similar scene enclosed within a Meissen-style cartouche and bordered on the rim by floral sprays.