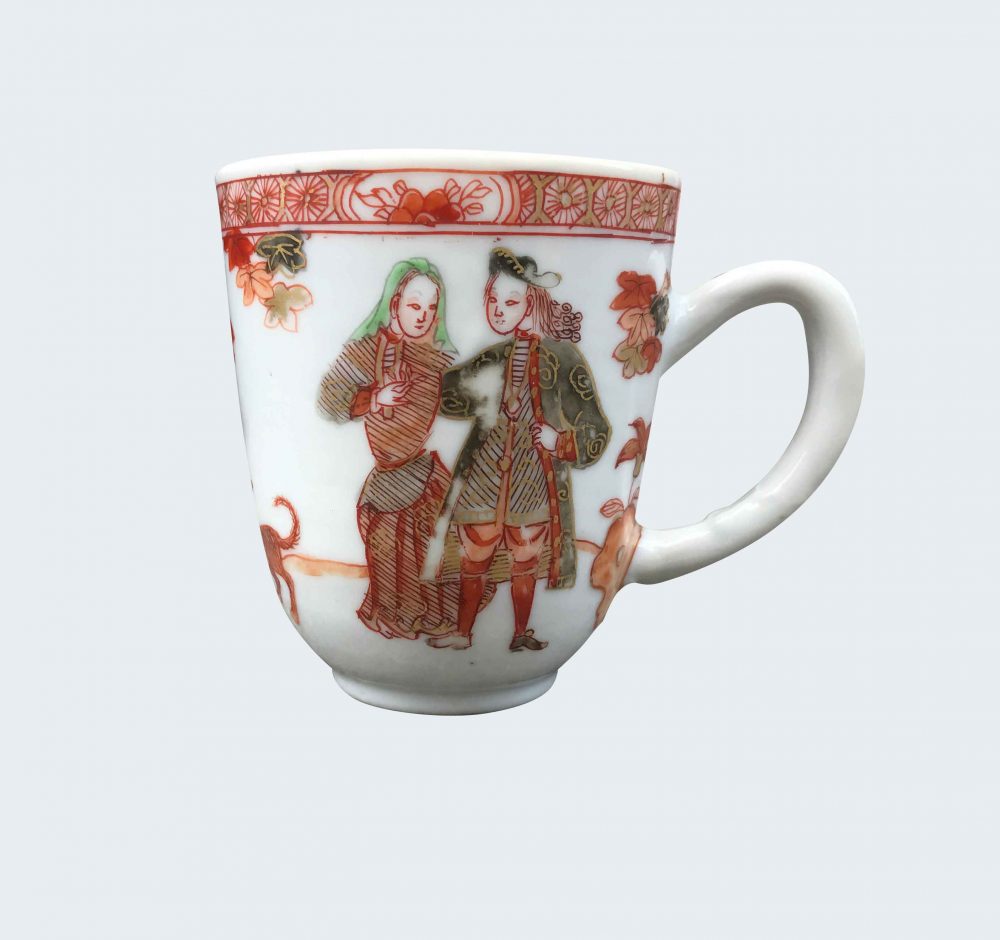 A Chinese rouge-de-fer « Governor Duff » cup. Yongzheng period.
Finely decorated rouge-de-fer with a European couple, traditionnaly thought to be Governor Duff and his wife, standing on a garden terrace beside a hound.
Country:

China

Period :

Yongzheng (1723-1735)

Material:

Porcelain

Dimension:

2.36 in. (6 cm)

Reference :

B371

Status:

sold
Related works
Plates decorated in the imari palette are illustrated by David S. Howard in The Choice of the Private Trader (p 62, n. 37) and by Howard & Ayers in China for the West (Vol. I, no. 127, pp. 145-146).
François Hervouët illustrated a dish in our pattern in La Porcelaine des Compagnie des Indes à décor occidental (p. 152-153, pl. 7.30) with an imari version and a lacquer commode.
Notice
The autors note that the couple have been variously identified as Louis XIV and Madame de Maintenon or Madame de Montespan ; General Duff and his wife, Anna Catharina de Roo, otherwise known as the Dutch Governor-General Duiven who served in that post in Batavia between 1729 and 1731 ; a Frissian couple or just a wealthy Dutch merchant and his consort. Both D.F. Lunsingh Scheurleer and M. Beurdeley are in agreement, however, that the subject is Dutch rather French. That subject was probably taken from a contemporary Dutch print which was not identified.