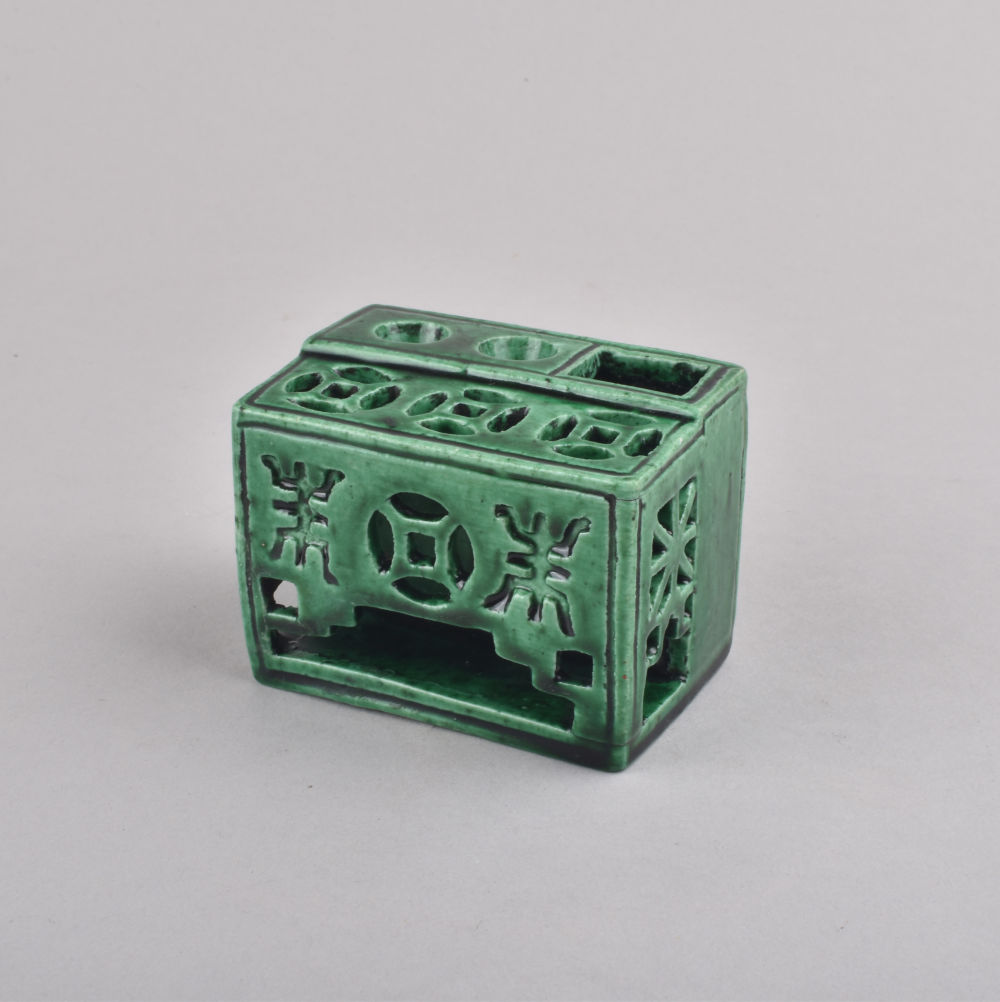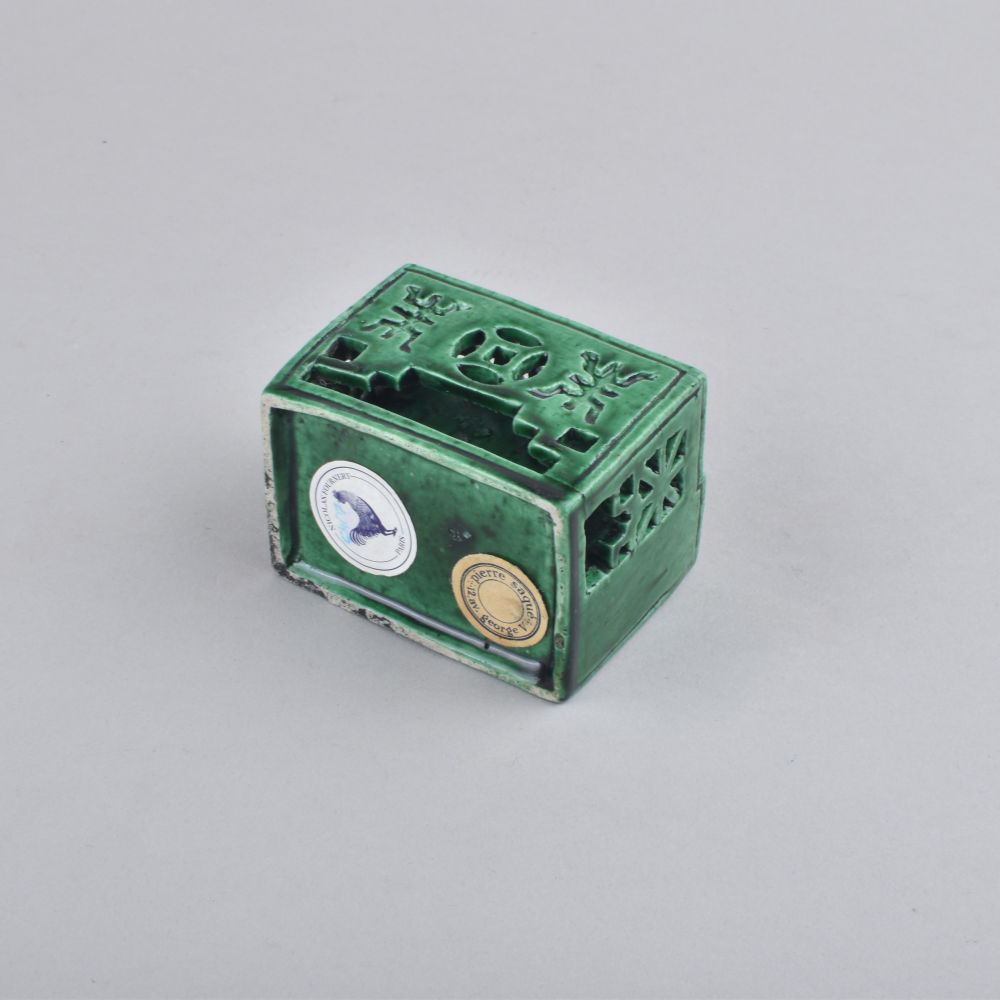 A Chinese brush rest decorated with green enamels on the biscuit. Kangxi period
A hallow rectangular box-shaped brush rest, with three openings on the top for holding brushes, two of which are circular and the other in a shape of a square, which open into a sealed cavity. The top surface is also pierced with three openwork cash-shaped designs above a hollow space. The front vertical side is pierced with a central cash motif between two stylized chinese characters which have been deeply incised. It is painted all over in one shade of green enamels, with the foot rim left in the biscuit.
Country:

China

Period :

Kangxi (1662-1722)

Material:

Porcelain (biscuit)

Dimension:

4.5 cm/ 6.5 cm

Reference :

D489

Price:

upon request

Status:

available
Provenance
Pierre Saqué, Paris.

Related works
An identical brush rests is illustrated by Luisa Vinhais and Jorge Welsh in Biscuit: Refined Chinese Famille Verte Wares, Jorge Welsh Books, London and Lisbon, 2012, pp. 120-123, nos. 28-29.
Notice
Brush rests were necessary items for writing as a temporary holder for brushes while they were in use upon the scholars's desk. This brush rest would have been used in conjunction with other items essential to the Chinese scholar, such as ink, paper and brushes.