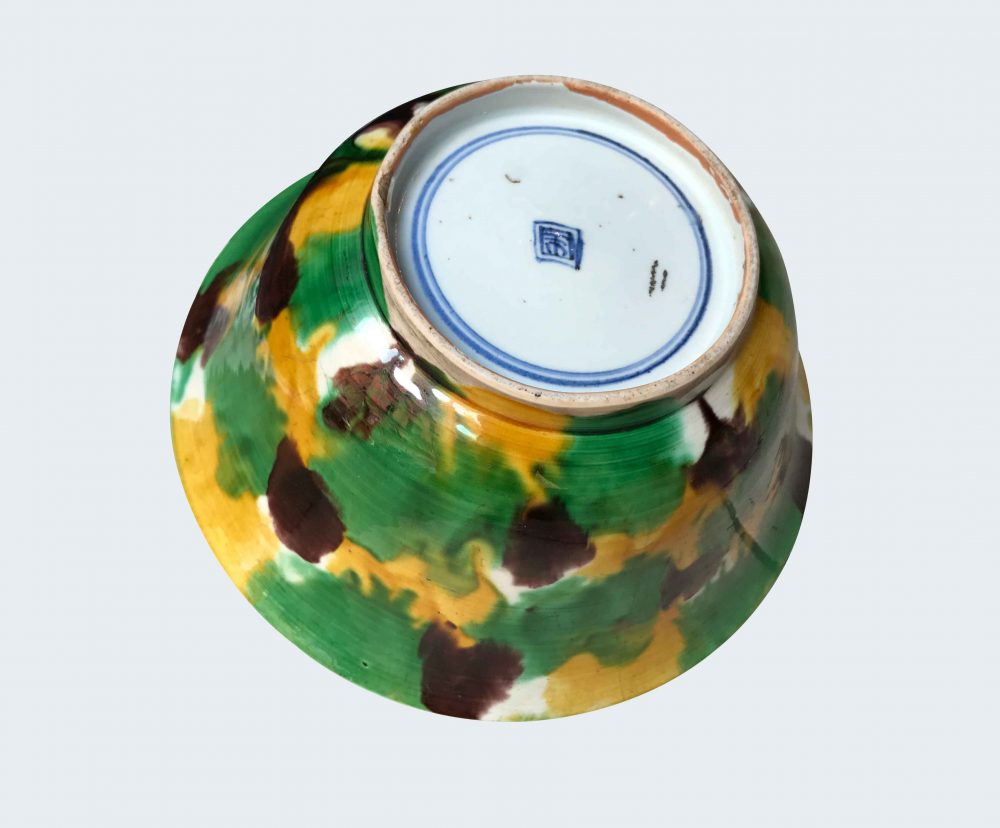 A large Chinese bowl decorated with famille verte enamels on the biscuit. Kangxi period.
Bowl with rounded sides and a wide flaring rim, standing on a short, straight foot ring. The exterior is decorated on the biscuit with green, yellow and aubergine-purple enamels in a loose "egg-and-spinach" pattern.
Country:

China

Period :

kangxi (1662-1722)

Material:

Porcelain

Dimension:

7.67 in. (19.5 cm)

Reference :

B500

Status:

sold
Related works
Severals bowls from this group, with different glaze are illustrated by Luisa Vinhais and Jorge Welsh in Biscuit: Refined Chinese Famille Verte Wares, Jorge Welsh Books, London and Lisbon, October, 2012, pp. 67-73.
Notice
The present bowl belongs to a group of bowls with several different shapes, usually generically describes as "Brinjal" bowls. Most of these bowls have a shop or maker's mark in underglaze blue on the base, with appears frequently on export wares from the late Ming Dynasty (1368-1644) onwards. By reference to a single yellow-ground example with a Tianqi reign mark (1621-1627) in the Avery Brundage Collection, historian Stephen Little asserts that the whole group might be dated to the earlier Transitional period.