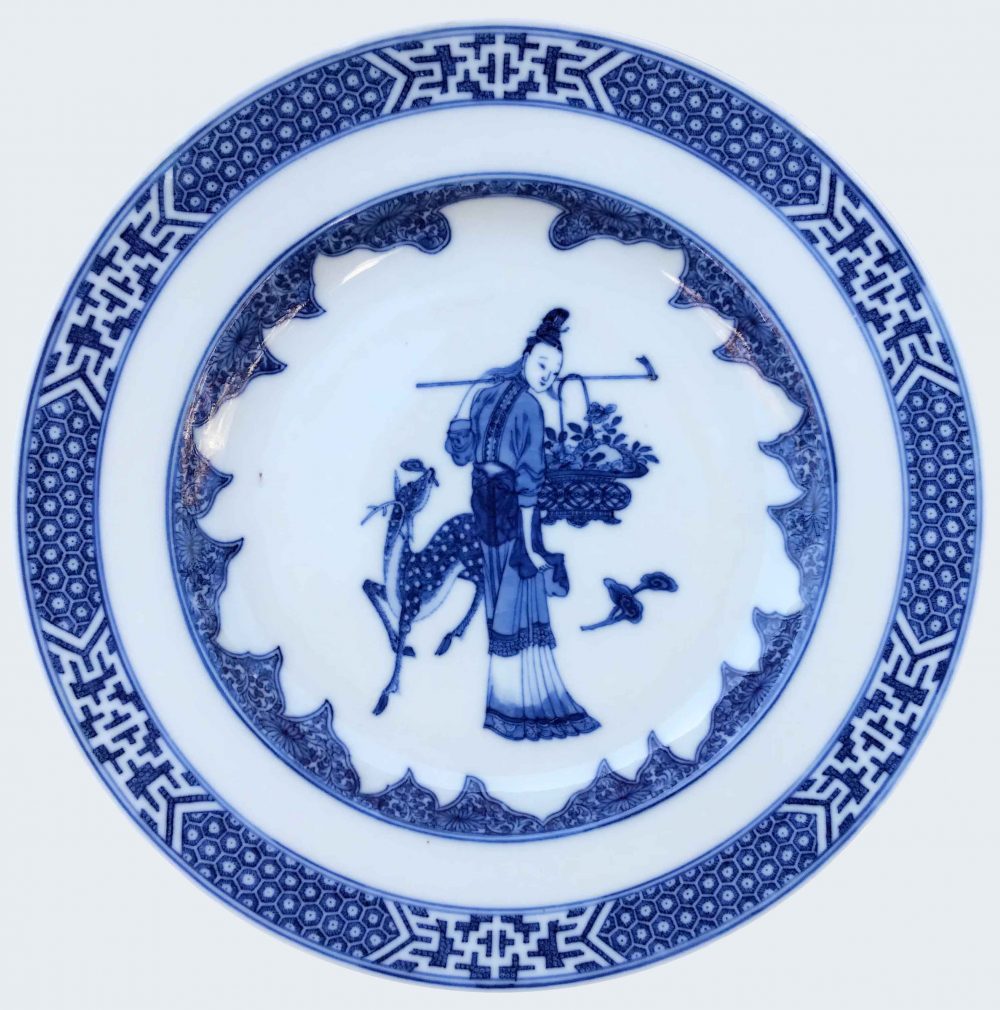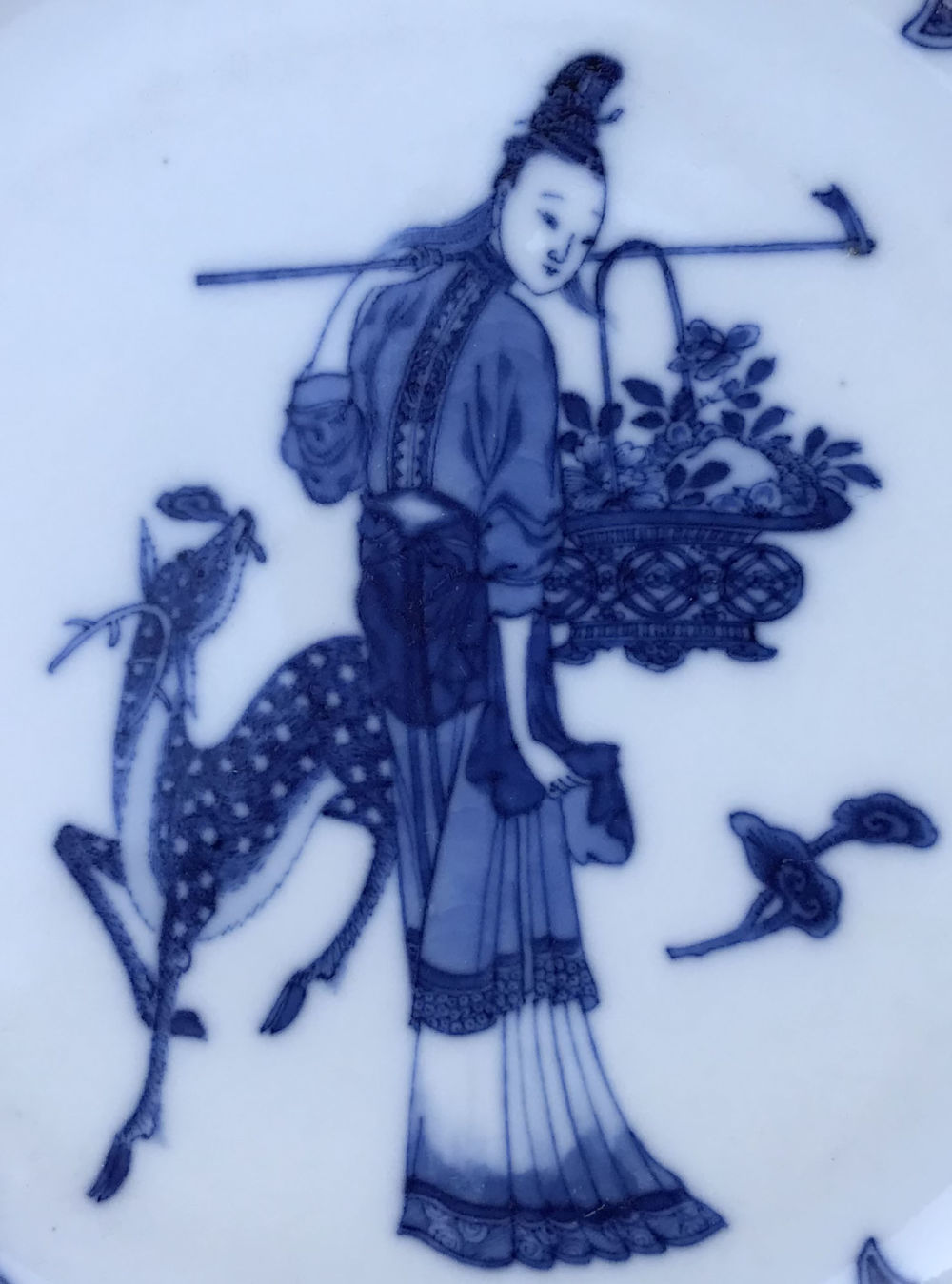 A Chinese blue and white plate decorated with Hsi Wang Mu, "Mother of the West". Qianlong period
Decorated in underglaze blue, with a finely painted honeycomb-diaper border interrupted six times on the rim with stylized characters, within a leaf-shaped outline painted with floral scrollwork a figure of a goddess bearing a basket of flowers, while a deer looks up faithfully.
Country:

China

Period :

Qianlong (1735-1795), circa 1760

Material:

Porcelain

Dimension:

8.66 in. (22.5 cm)

Reference :

B895a

Status:

sold
Related works
For an identical plate, see David Howard, The Choice of the Private Trader, The Private Market in Chinese Export Porcelain illustrated from the Hodroff Collection, Zwemmer, 1994, p. 283, no. 342.
Notice
As Howard Hansford writes "Hsi Wang Mu, Queen Mother of the West, Royal Lady of the West. A fabulous being reputed to dwell in a palace on K'un-lun Mountains, where she presides over the hosts of the genii guards the peaches of immortality.
This Qianlong plate of the goddess Hsi Wang Mu is typical of the finely painted but stiffer underglaze blue work being done between 1755 and 1770 (sometimes on soft paste, or very white glazed porcelain). it also typifies the endless attraction and mystique of the Orient for the West.