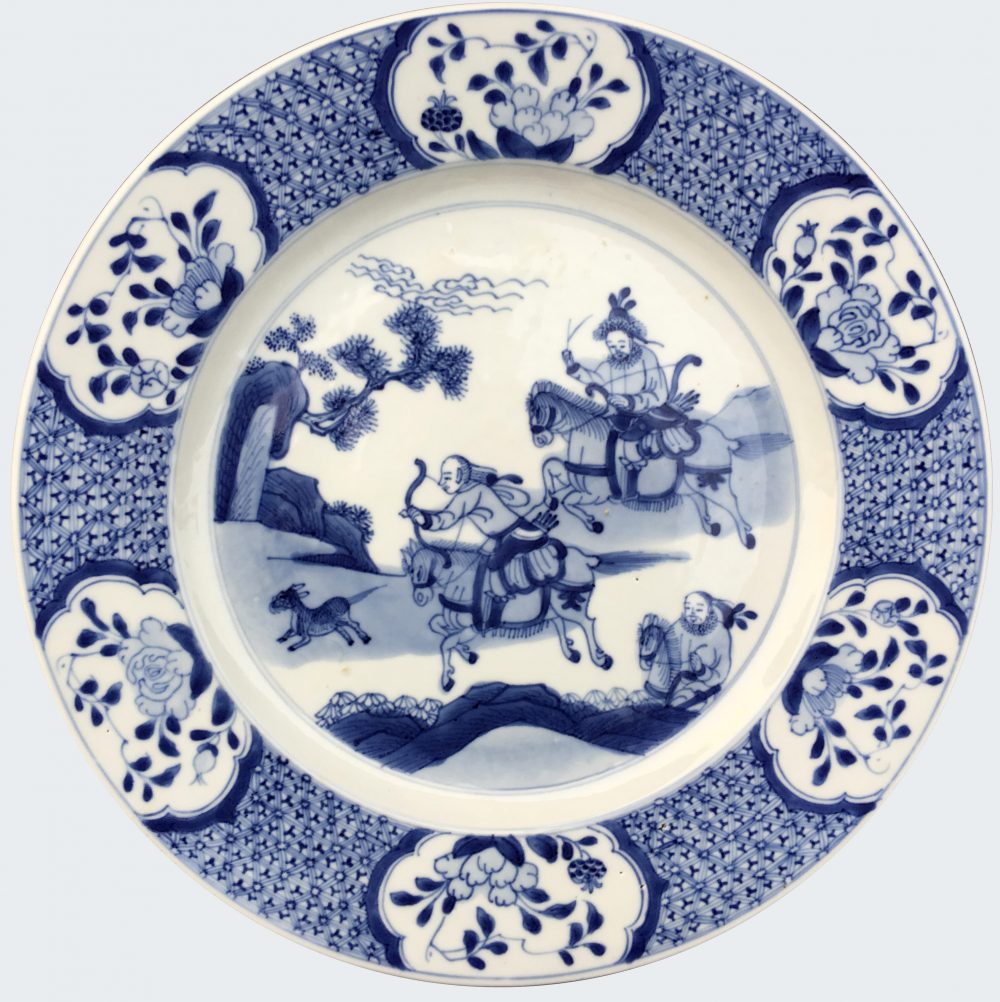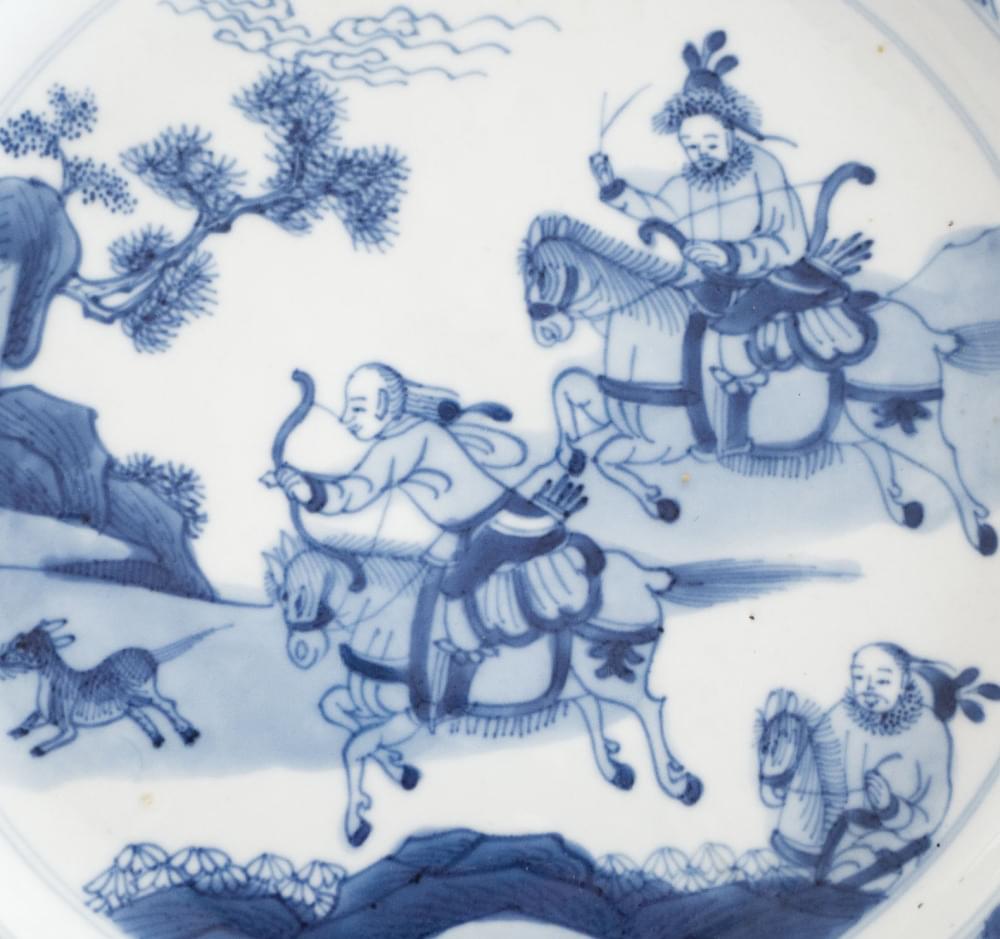 A Chinese blue and white dish with hunting scene. 19th century
The plate painted in underglaze blue, with a landscape and two Chinese archers on horseback, a third riding beside, led by the hunting dog, the scene surrounded by a double circle. The flattened rim painted with leiwen border having lobed blue-bordered reserves of flowerheads and foliate sprays, the verso centering with a "conch", one of the « Eight Buddist Emblems of Happy Augury », also implying a wish for a prosperous voyage. The rims having wash-painted vignettes of rocky shorelines with pagodas.
Country:

China

Period :

19th century

Material:

Porcelain

Dimension:

28 cm

Reference :

B148

Status:

sold
Related works
This model is illustrated by David Howard and John Ayers in China for the West : Chinese Porcelain and other Decorative Arts for Export illustrated from the Mottahedeh Collection (T. I, no. 19, p. 64 ; and a detail of the scene p. 7), dated Kangxi period.
For an identical plate, see Christie's London, 30 october 1989, lot 191. A pair of similar plates was sold in Paris at Drouot, Piasa, Collection Mr. and Mrs. de Strycker, 9 December 2013, lot 13).
Another model was held on at the Portland Museum of Art (Portland Oregon) but was deaccessioned by the museum.