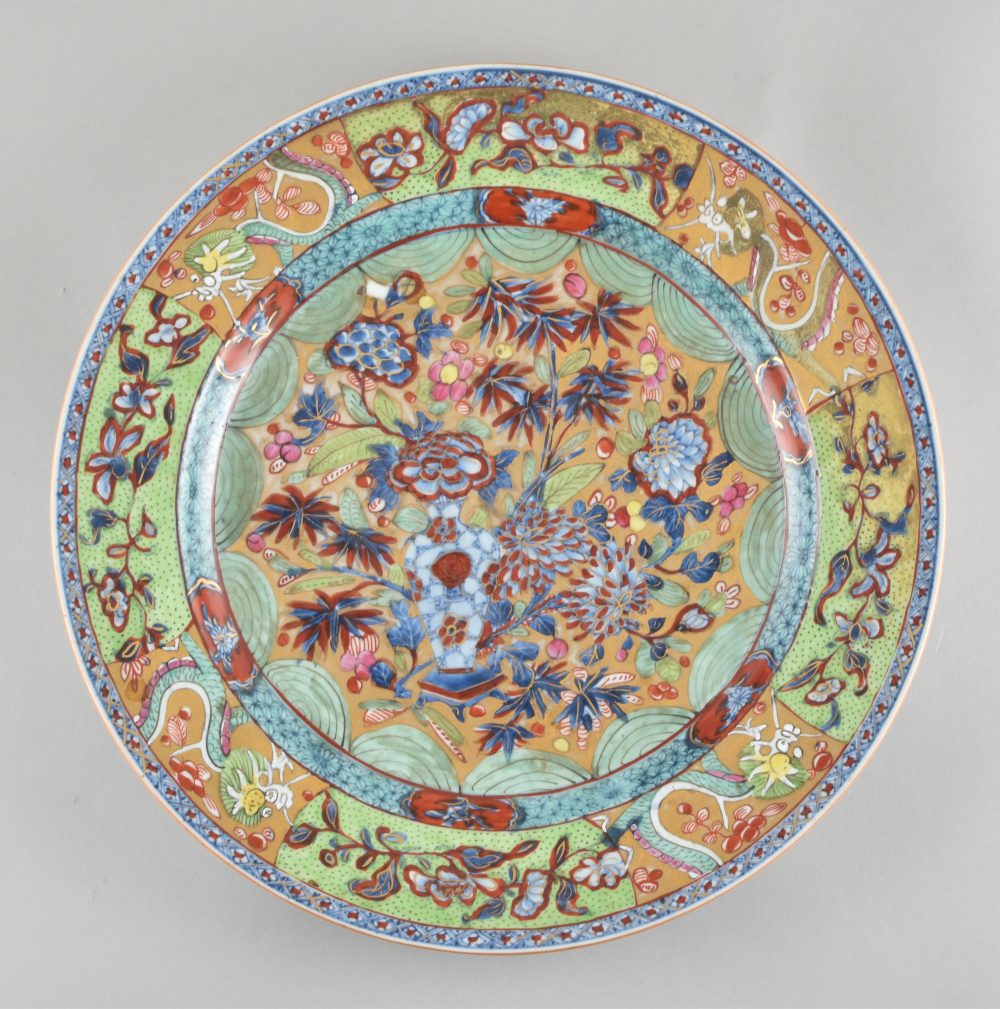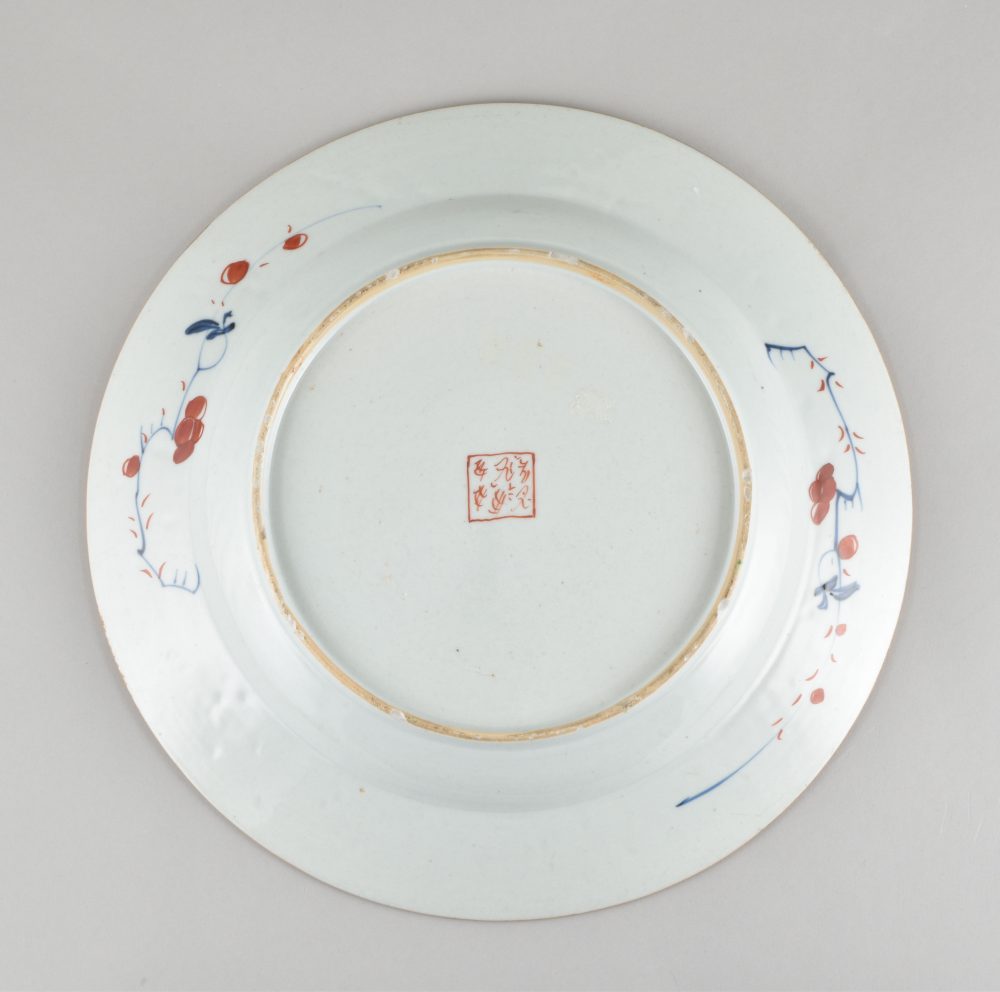 A Chinese blue and white dish with an English Over-decoration. Qianlong period
Decorated in underglazed blue with a baluster vase, bamboo and peonies, and in an opulent style, with a gold ground and gold outlining and detailing of the pattern, tomato red, pink and yellow flowers. Four dragons are painted on cartouches on the rim.
Country:

China (with a later English Over-decoration

Period :

The porcelain Qianlong period (173§-1795), the English decoration ca. 1780/1830

Material:

Porcelain

Dimension:

12.40 in. (31.5 cm)

Status:

sold
Related works
Similar pieces are illustrated by Helen Espir in European Decoration on Oriental Porcelain – 1700-1830, Jorge Welsh Books, 2005, pp. 239/243.
Notice
This dish is part of a group of Chinese porcelain over-decorated with English  decoration dating from the end of the 18th century. It is generally garish and so overwhelming that it gave rise to the term "clobbered" and the reputation from which all over-decorated Chinese porcelain has suffered since the late 19th century. Consequently nothing is known of the enameled. Much of the Chinese porcelain decorated in this way was blue and white dating back to the flood of importants from the first half of the 18th century.
This style became popular in England during the 19th century and became copied Staffordshire ironstone, which had made careful imitations of Chinese blue and white shape with English clobbering.
On the base of many pieces over-decorated in this way, there is a decorator's mark in red enamel in the form of a square filled with pseudo-Chinese characters.
Chaffers stated that Chinese porcelain was decorated at Isleworth, a London pottery started in 1757, and continuing well into the 19th century but as yet there is no evidence to support this.