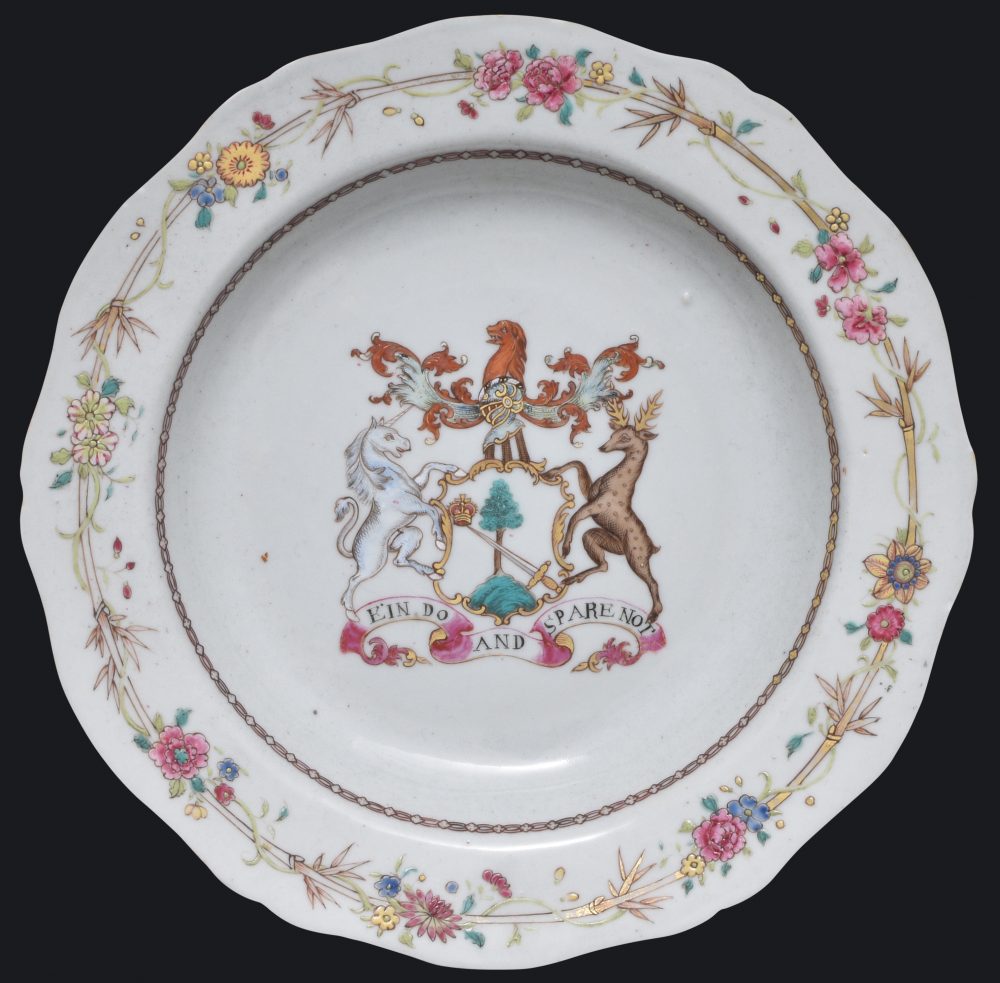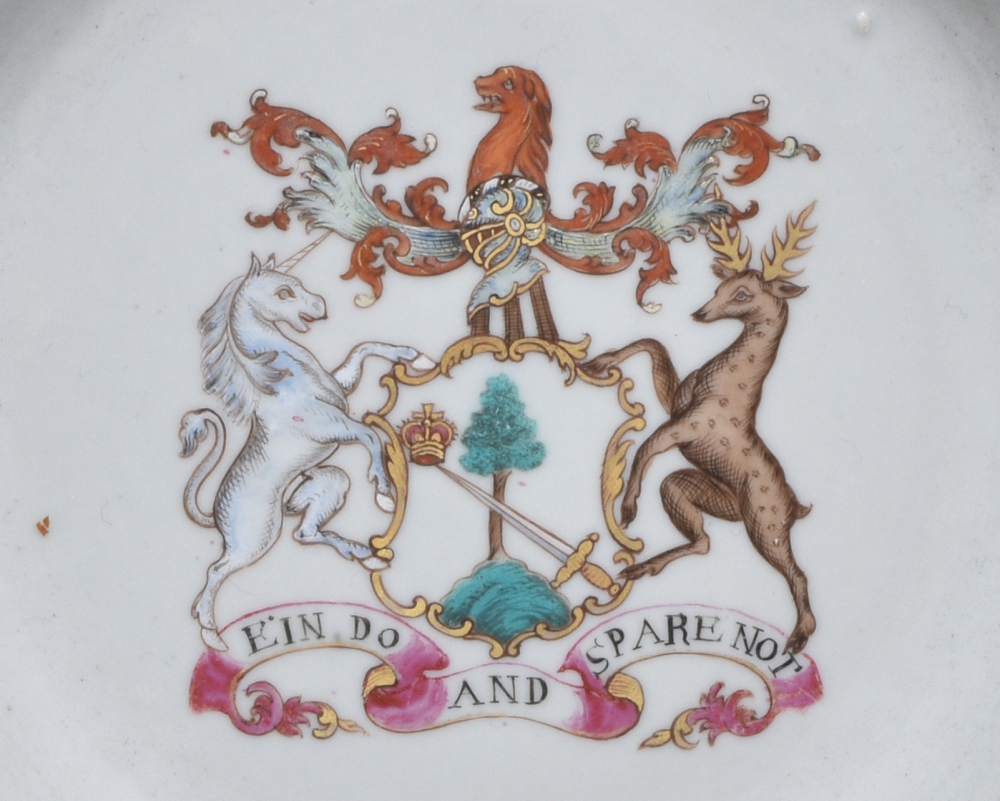 A pair of Chinese armorial plates for the English market (Macgregor of MarcGregor). Qianlong period
The arms are MacGregor of MacGregor, Argent an oak tree eradicated in bend sinister surmounted of a sword in bend bother proper, in the dexter canton an antique crown gules ; crest, A lion's head proper (crowned with an antique crown). The supporters are Dexter a unicorn argent (crowned), sinister a deer proper ; and motto "Men do and spare not.
Country:

China

Period :

Qianlong (1735-1795), ca. 1760

Material:

Porcelain

Dimension:

8.66 in. (23 cm)

Reference :

C325

Status:

sold
Notice
The Clan MacGregor had been outlawed and the very name forbidden after the battle of Glenfruin (1603) until the end of the 18th century, and the family used the name of Murray. John Macgregor, alias Murray, amassed a great fortune in the early 1!th century, and although he privately favored the Stewart cause, he was not "out" in the Rising of 1715. He married Catherine, daughter of Hugh Campbell of Lix, and had five sons, of whom the fourth succeeded him. This was Ewan, A.D.C. to Prince Charles Edward in 1745, who later fled and had a distinguished military career in Germany. He married about 1744 Janet, daughter of John MacDonald of Balcony and had four sons, of whom the eldest, John, created a baronet and the third, Peter, were colonels in the East India Company service, and Alexander and Robert, colonels of the Royal Clan Alpin Fencibles. Ewan Murray died in 1778, but it is not clear for which member of the family this was made.