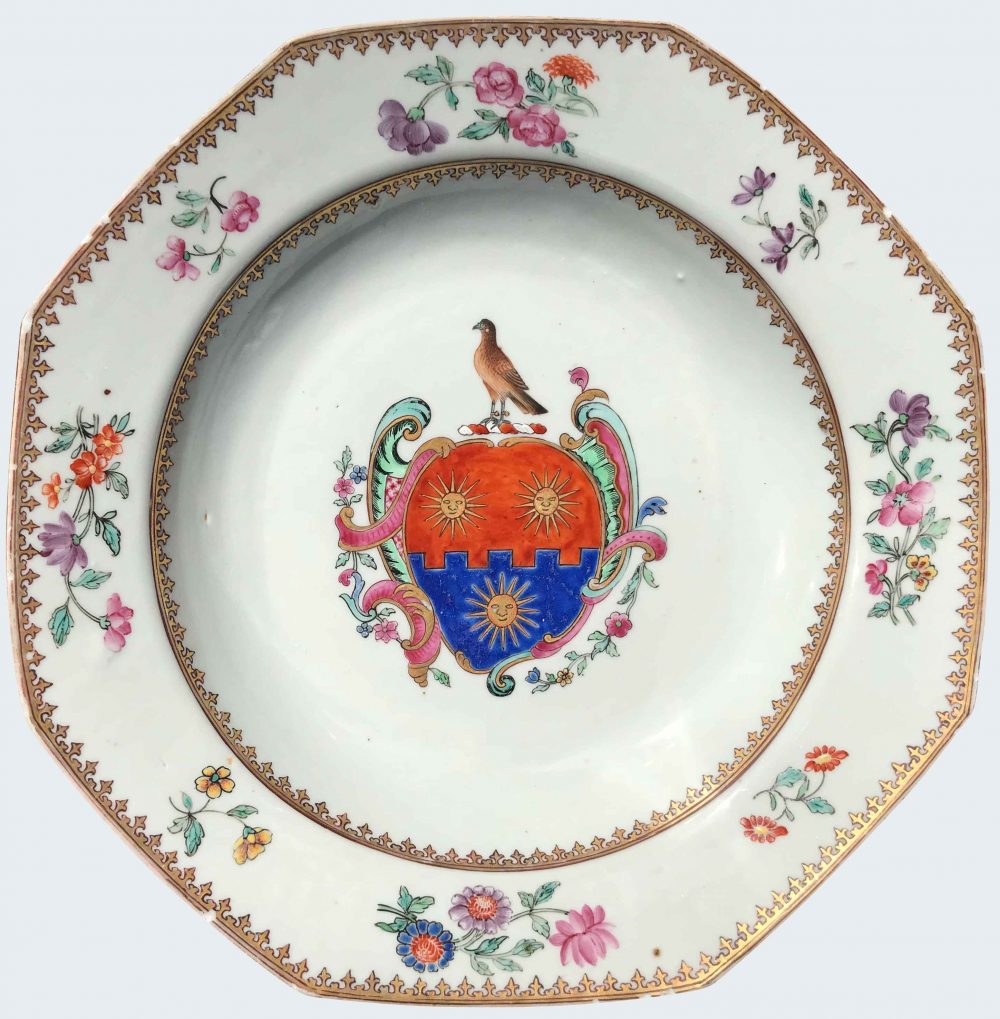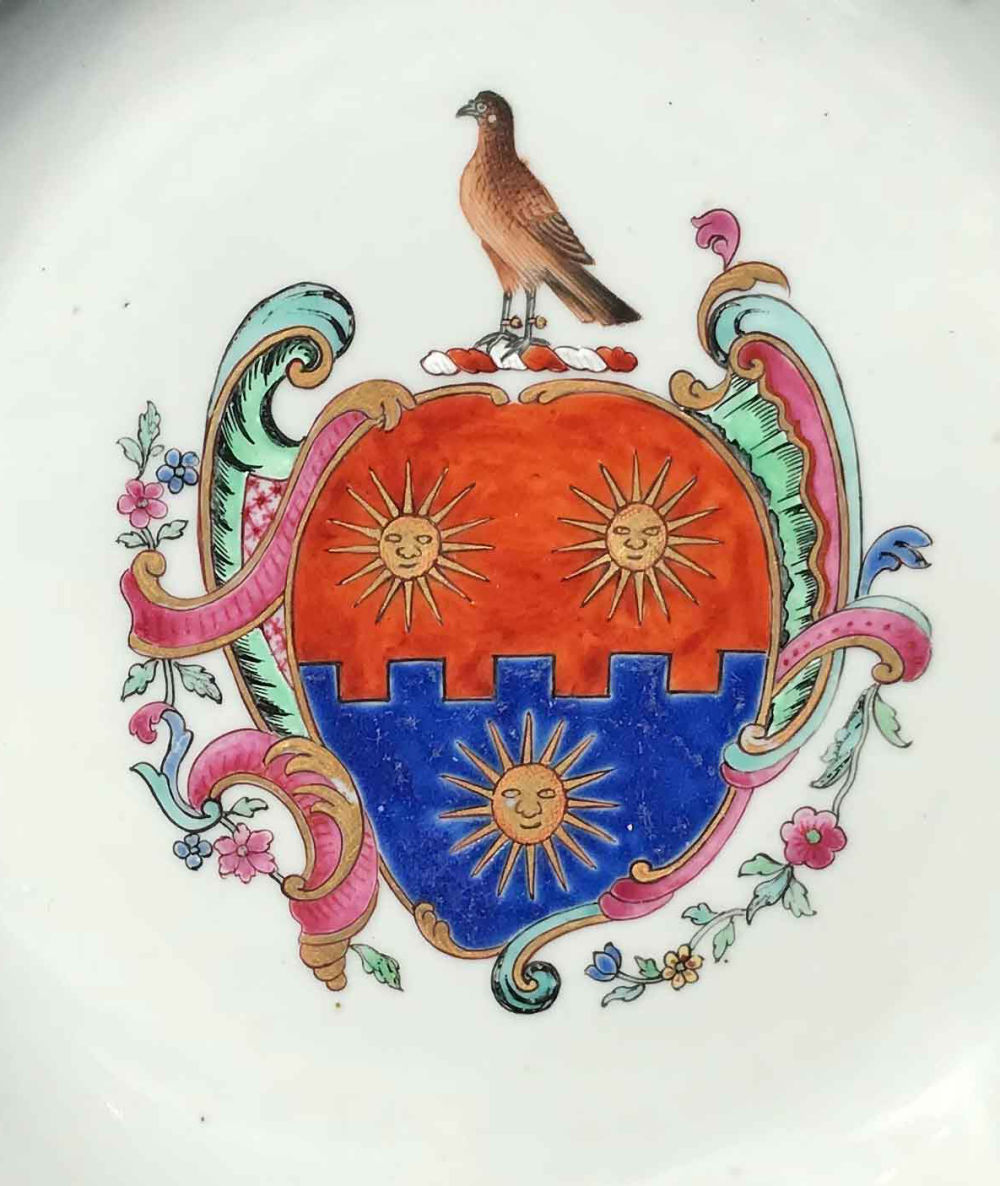 A Chinese armorial plate decorated in the famille rose palette for the English market. Qianlong period.
The coat is of Pierson (sometimes spelled Peerson or Pearson), Per fess embattled gules and azure three suns in splendour or, with the crest recorded as A parrot beaked and legged gules.
Country:

China

Period :

Qianlong (1735-1795), circa 1755

Material:

Porcelain

Dimension:

22 cm

Reference :

B583

Status:

sold
Related works
This service is illustrated by David Sanctuary Howard in Chinese Armorial Porcelain, T.I, p. 489 (P20).
For 89 pieces dinner service (including two tureens), see Sotheby's London, june 1970.
Notice
This service has the same arms as another made about a decade earlier, although there the parrot was much more realistically painted. This family lived in bedfordshire and Devon, while another, spelling their name with two "e"s, lived at Wisbech, Isle of Ely, and later in London. There are six Pierson services and this may well mean the family was connected with the East India Company.